It's Monday. I'm on a non-stop TGV from Paris to Grenoble.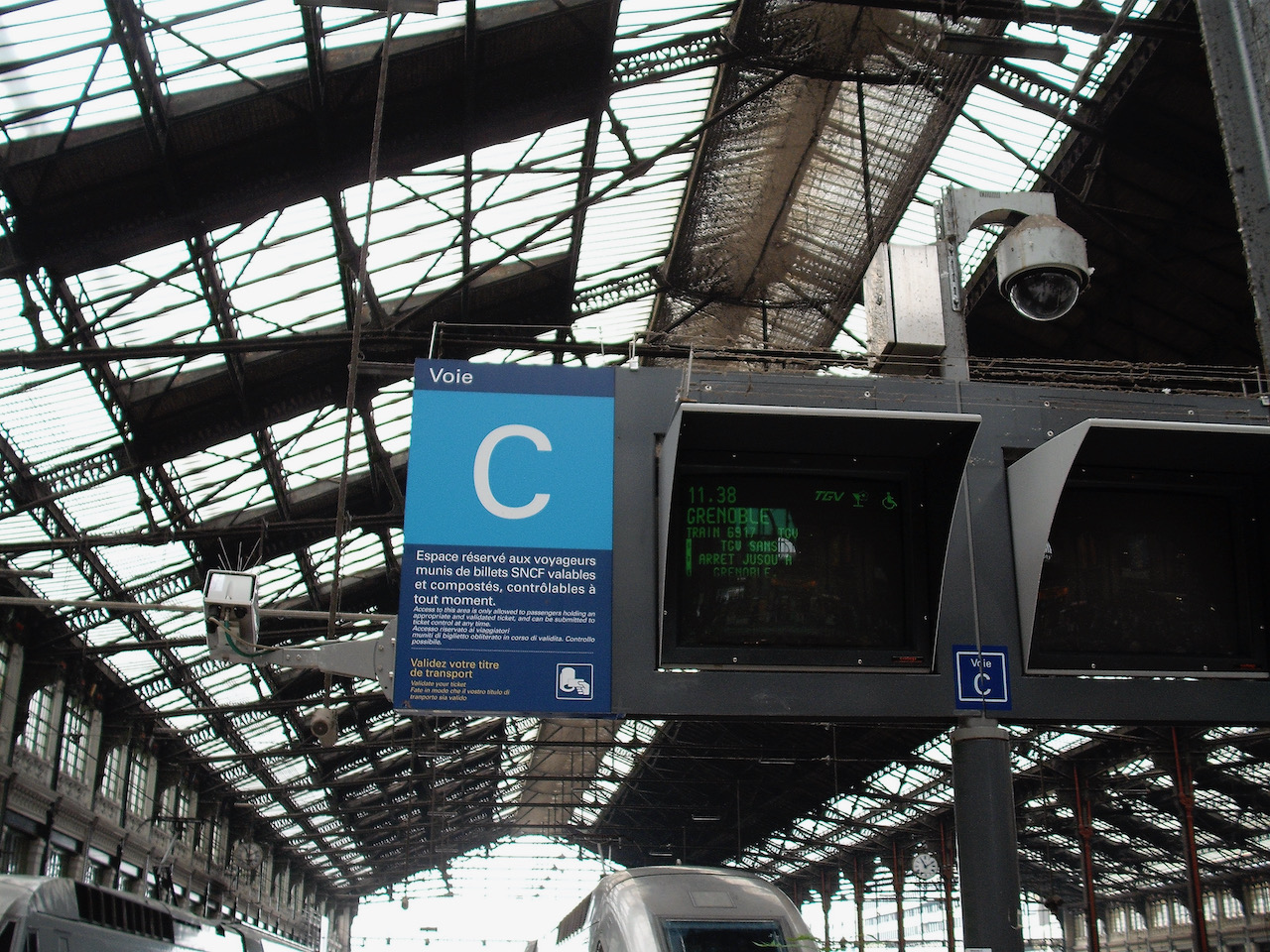 Yesterday was a farce. Let me explain.
After writing my last entry, at the Louvre end of the Jardin des Tuileries, I took a leisurely stroll to the opposite end of the gardens (by Place de la Concorde) to use the toilets. They weren't particularly nice toilets and you had to pay to use them – I knew, because I'd been when I came with school in 2008 – but everyone needs a place to piss, the gardens are nice to walk though, so I didn't grumble… until I got there.
They were shut.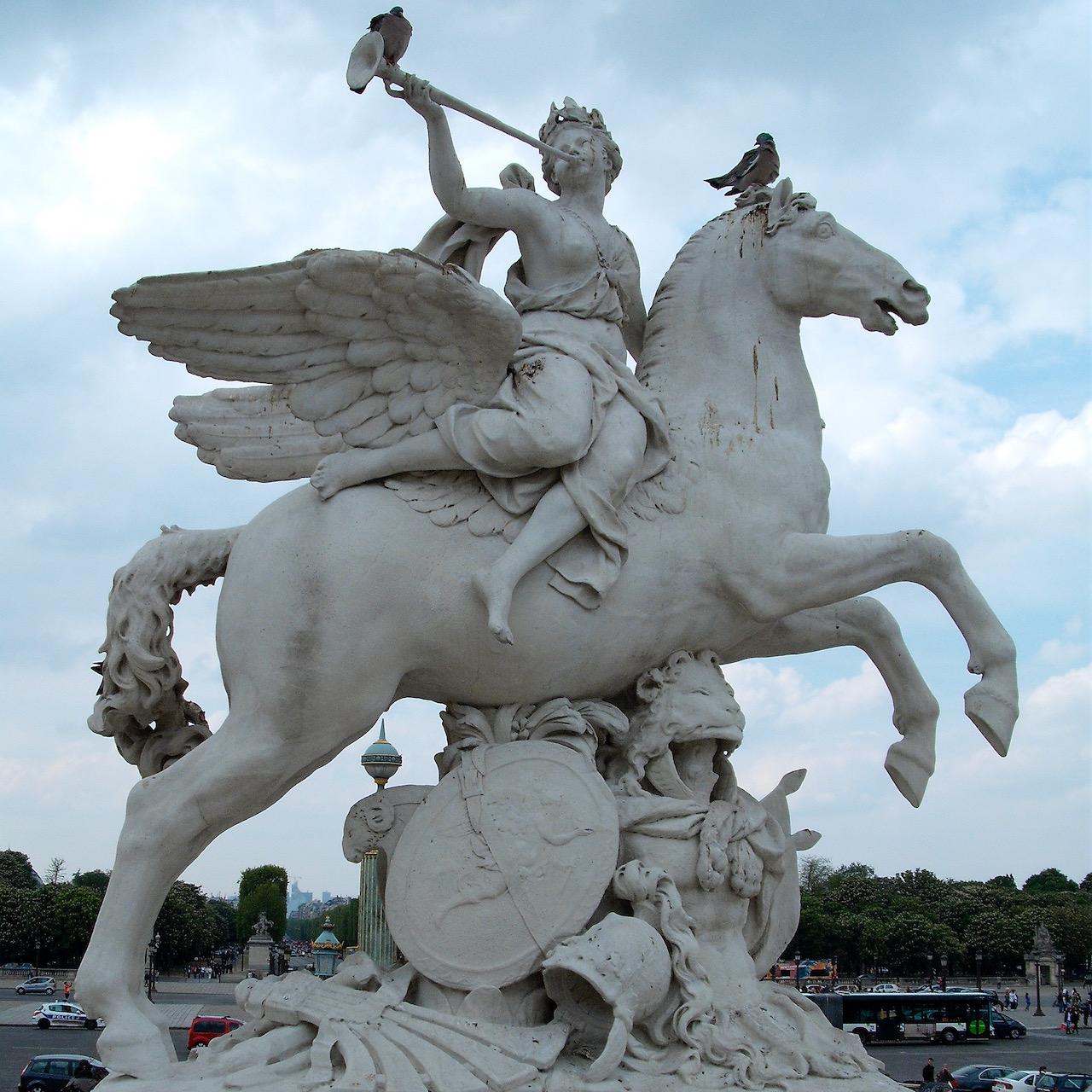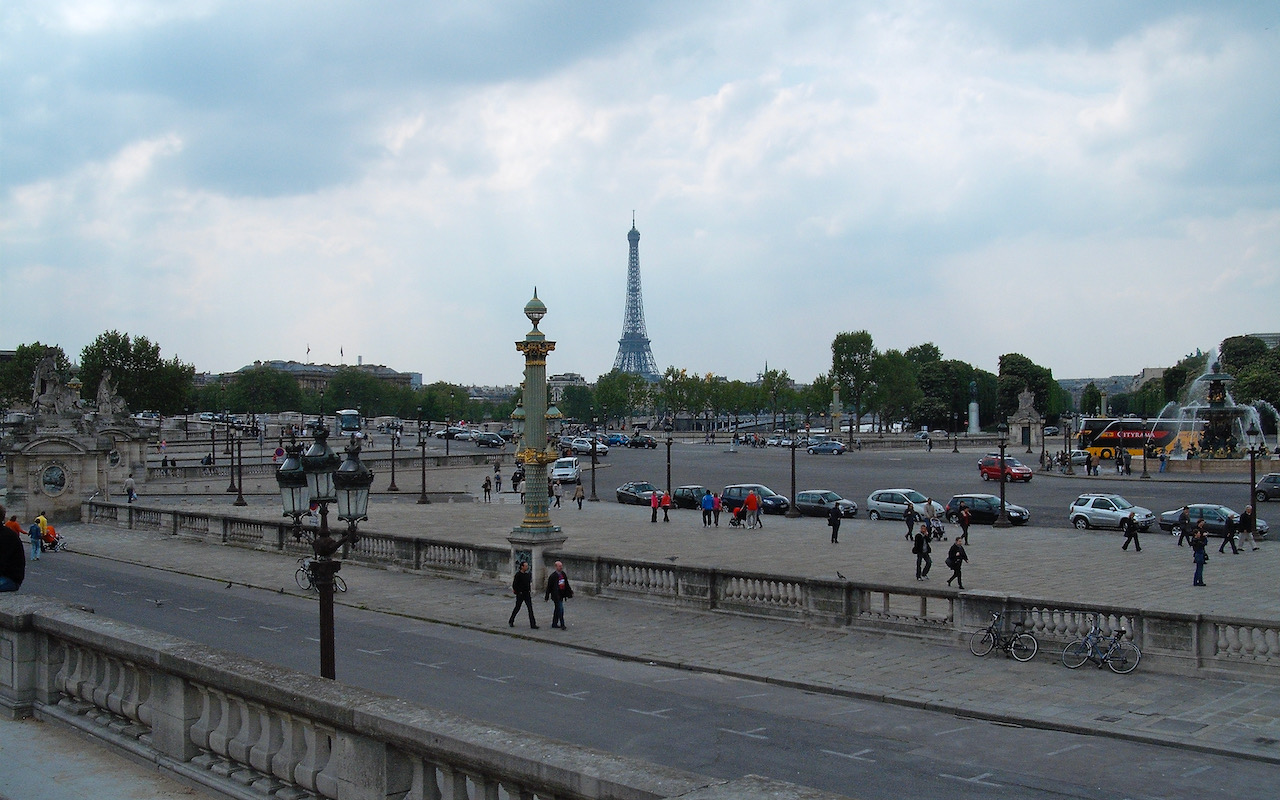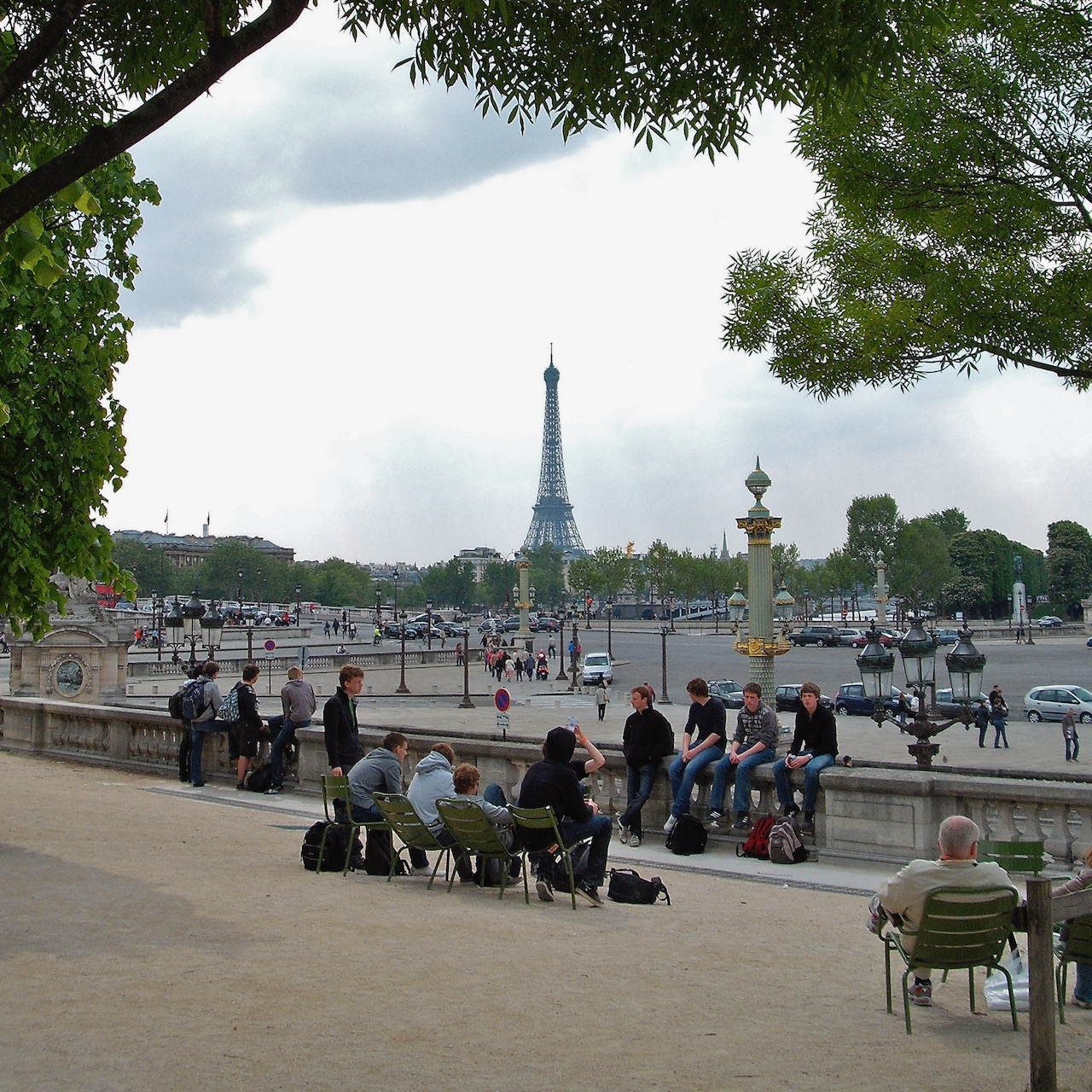 I looked at the map and the nearest alternatives were just next to the Tuileries Métro station, which is almost exactly where I had started my toilet search! In my desperation I soon found the place ((I was listening to Richard Feynman's book "The Pleasure of Finding Things Out", the part where he talks about small computers/robots, and the possibility of them replicating, with copies smaller and smaller every time, as a way of immense miniaturisation. It was cool.)). The facilities were decent, and I left feel refreshed, with my wallet €0.30 lighter in change ((I'm a generous tipper.)). Damn coins were just weighing me down, anyway.
My plan was to get a Métro to La Défense for a bit of sight-seeing, so I headed to the Tuileries Métro station.
It was shut ((You may be seeing a pattern here.)).
Fuck it, I thought. I'll just walk along to the next stop – there's no way they can close the busiest ((I have no evidence for this claim, but it's the Number 1 line so it's clearly the most important… right?)) Métro line in Paris in the middle of the day. That would be madness. So I headed to the next-closest station on the line, Palais Royale.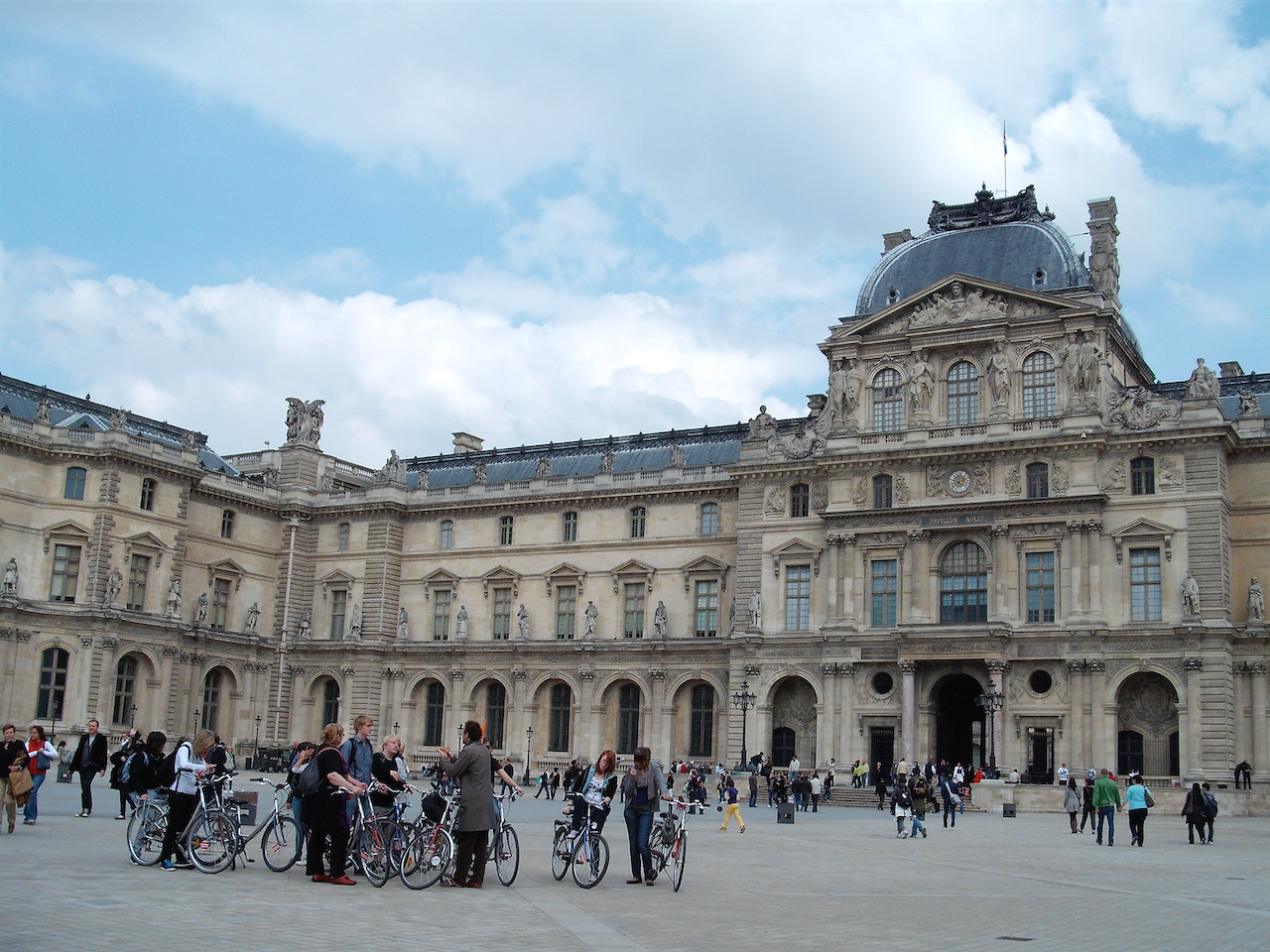 It was shut.
There were tons of 'Police Nationale' swarming all over the place. Terrorist attack? Security alert? Training? Whatever it was, what else could I do? I continued along the line to the next station eastwards, Louvre – Rivoli.
And it was open.
Thank fuck.
I took the first west-bound train to La Défense. It is huge! The buildings are tall, the esplanade ((Called 'le Parvis' according to Wikipedia.)) is vast, but most impressive was La Grande Arche. What a structure.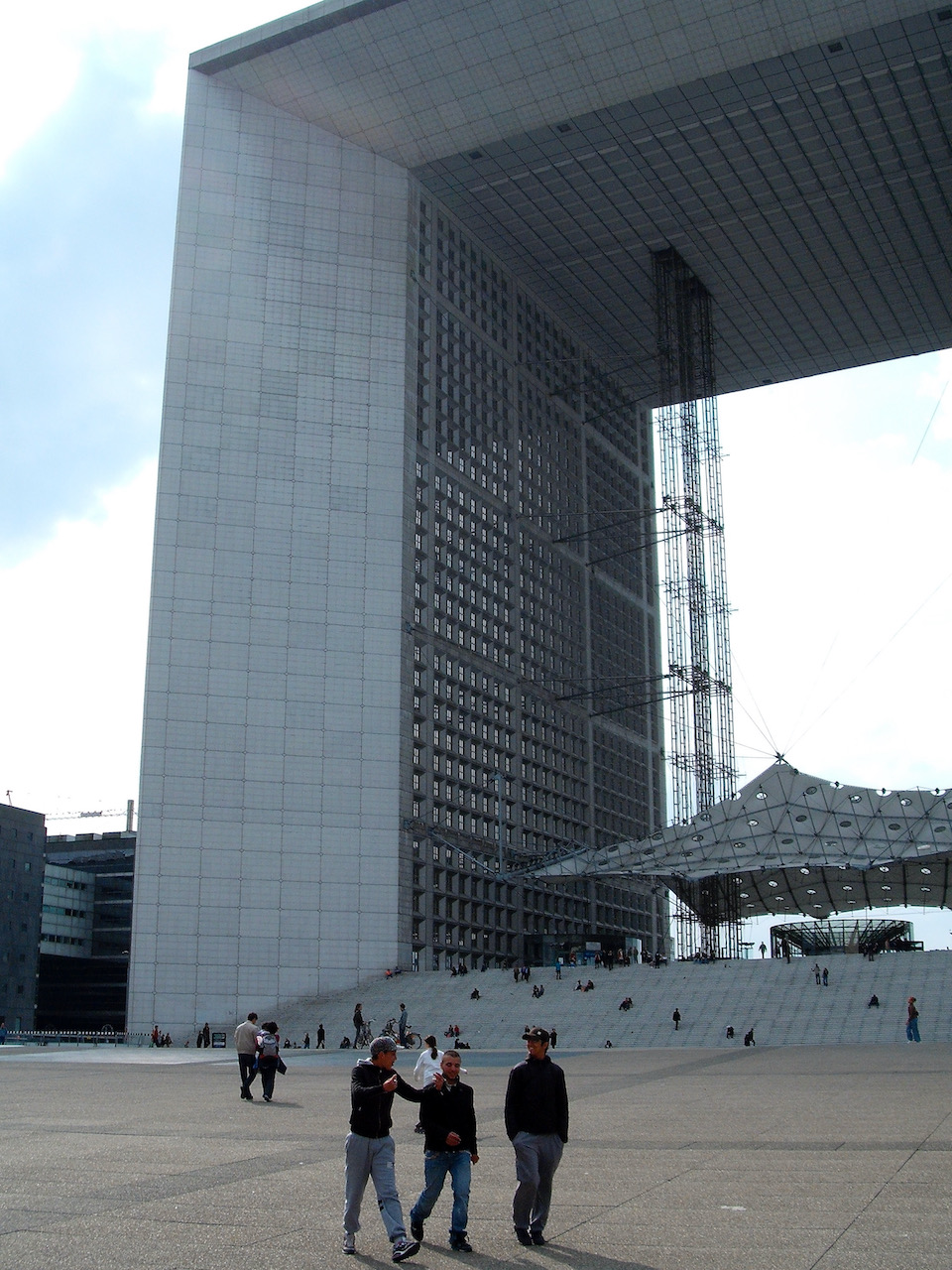 I couldn't go to the top – there was a sign that said it was broken or something. I later found out that access to top was closed less than a month before I was there, after an elevator accident. It has never reopened. I bet the views from up there were amazing.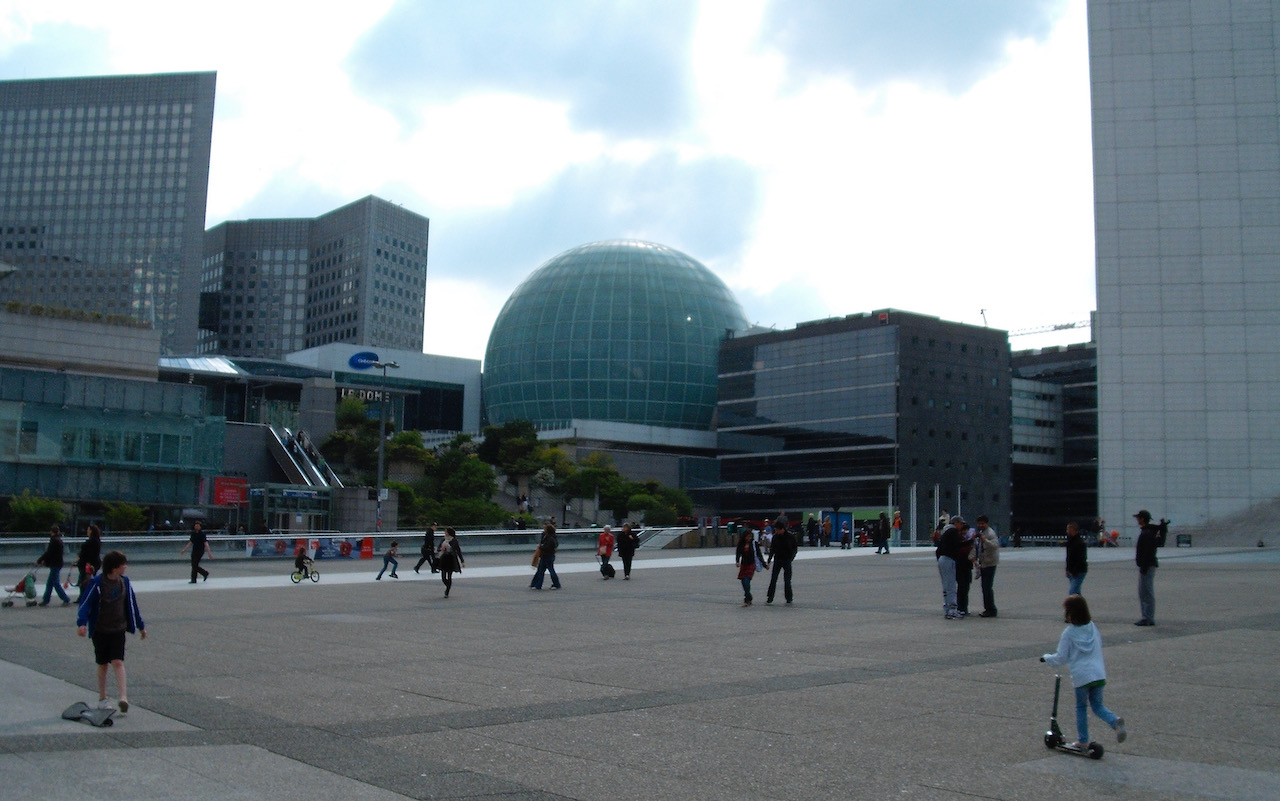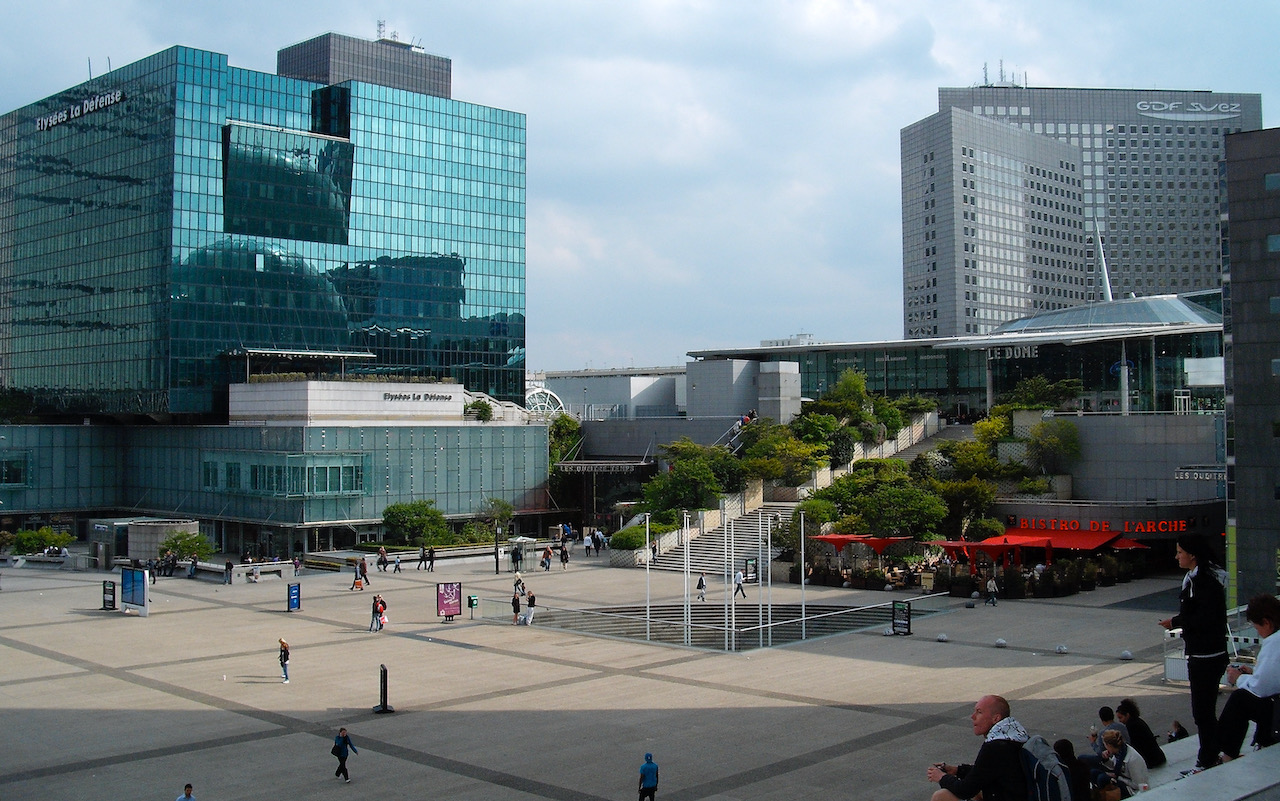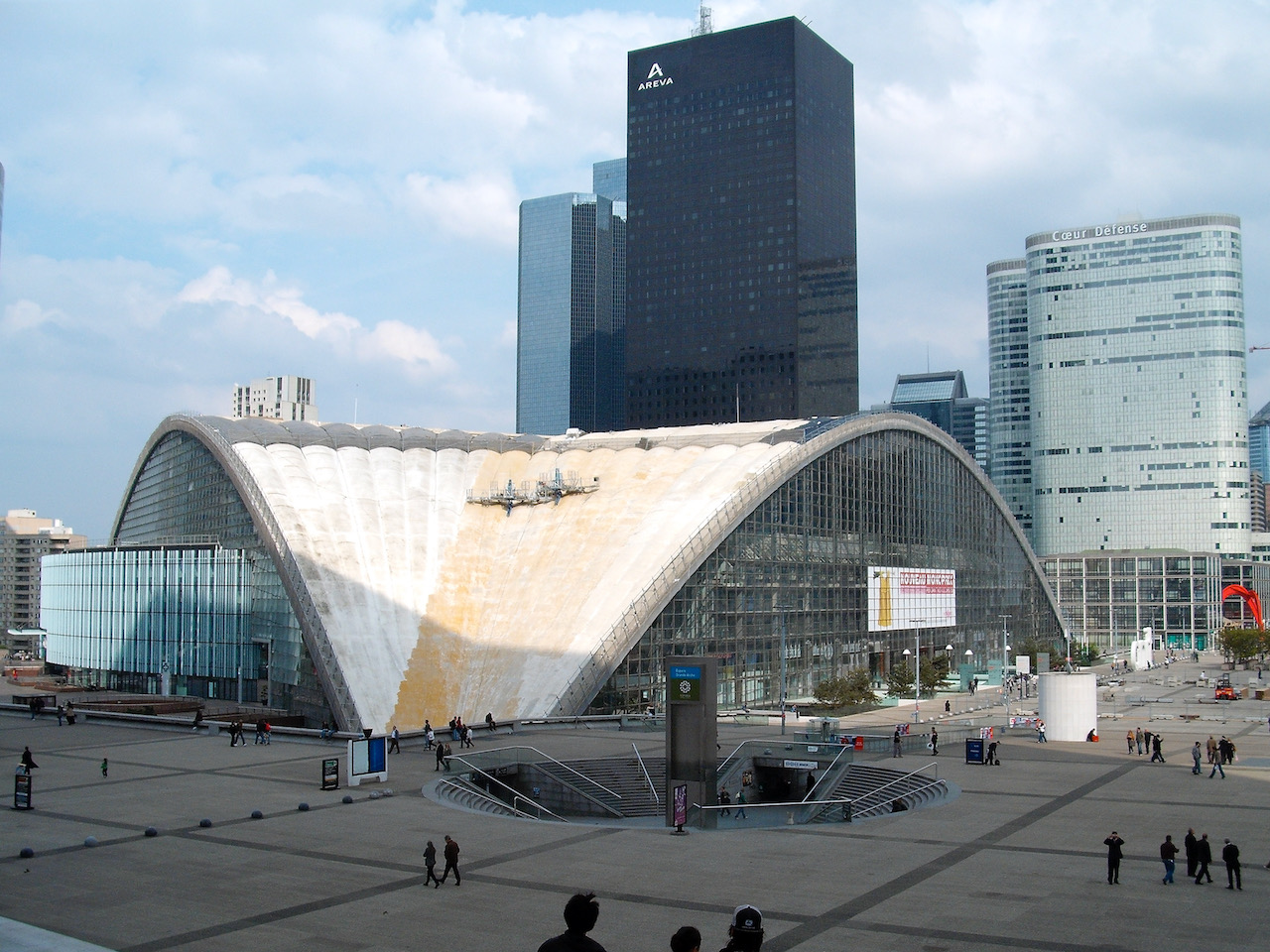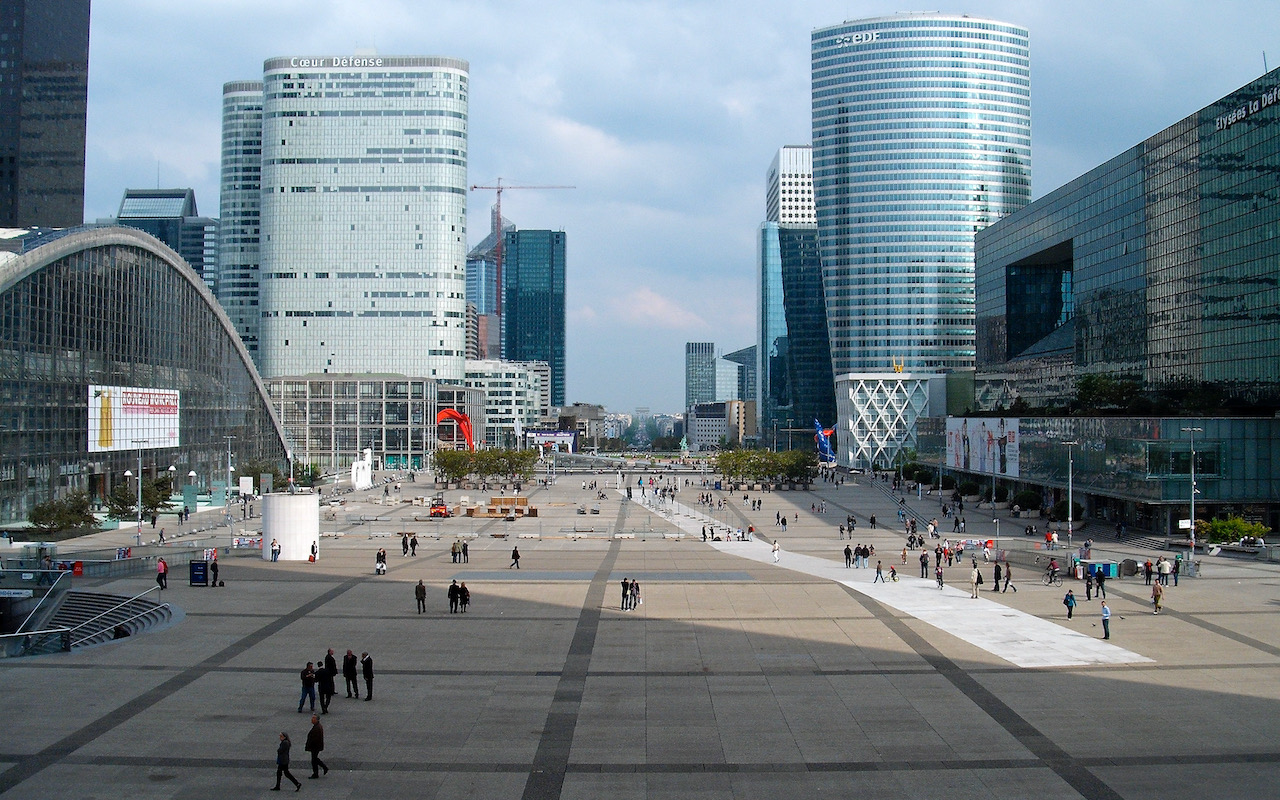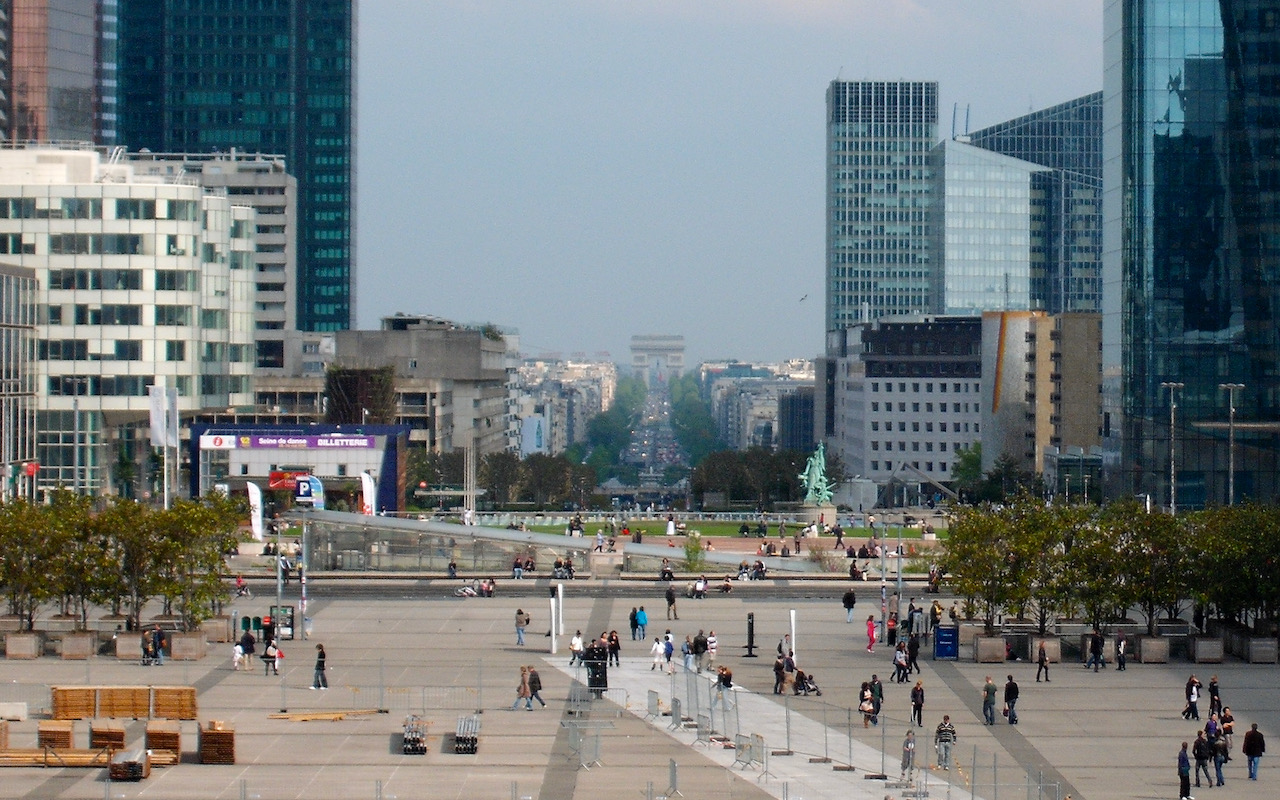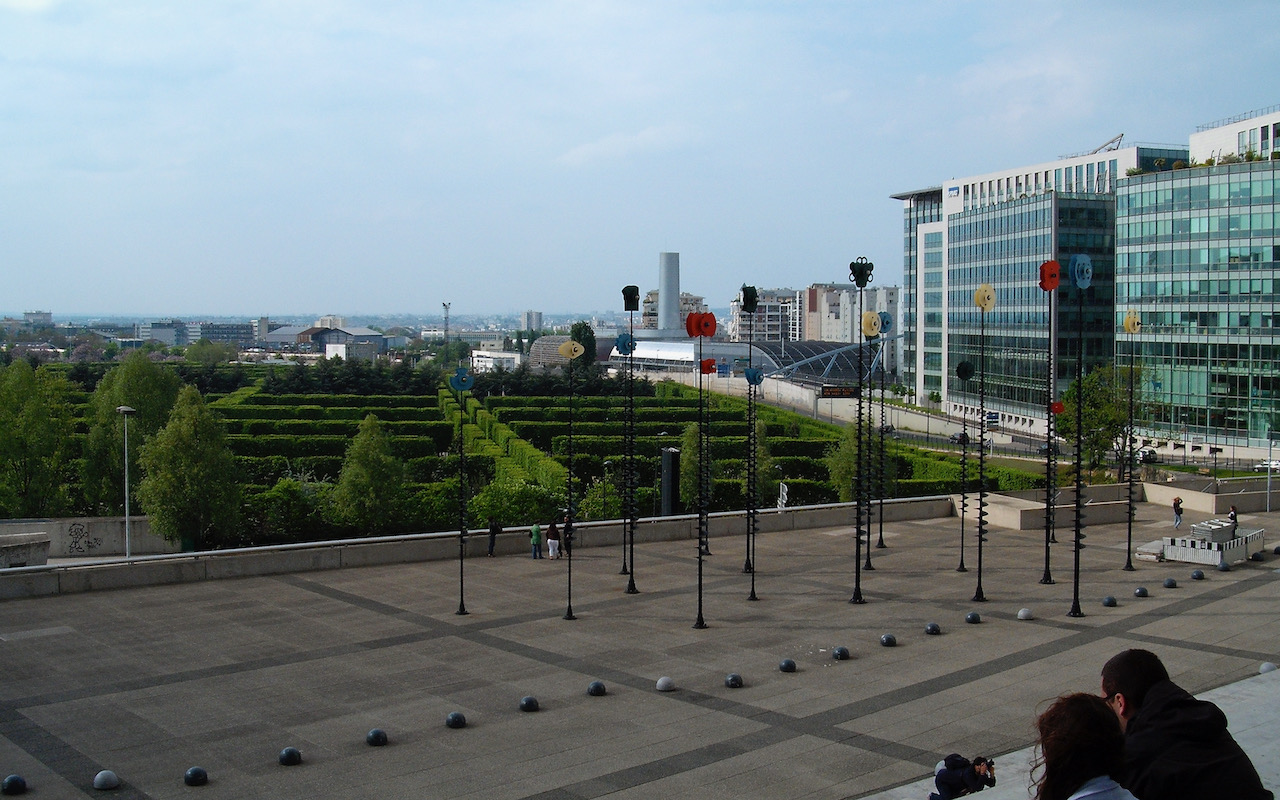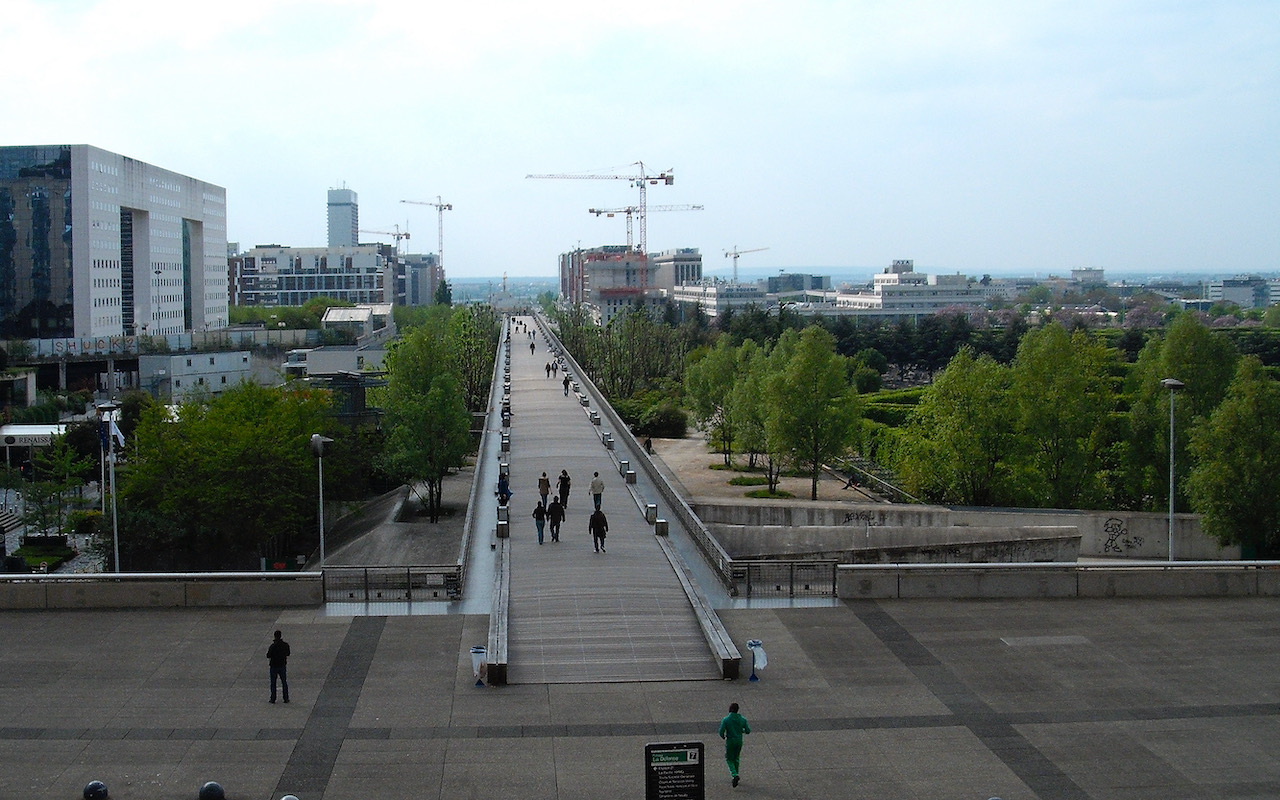 I wandered aimlessly for a while, enjoying the immensity and relative quiet of the place. It felt like I was in the future.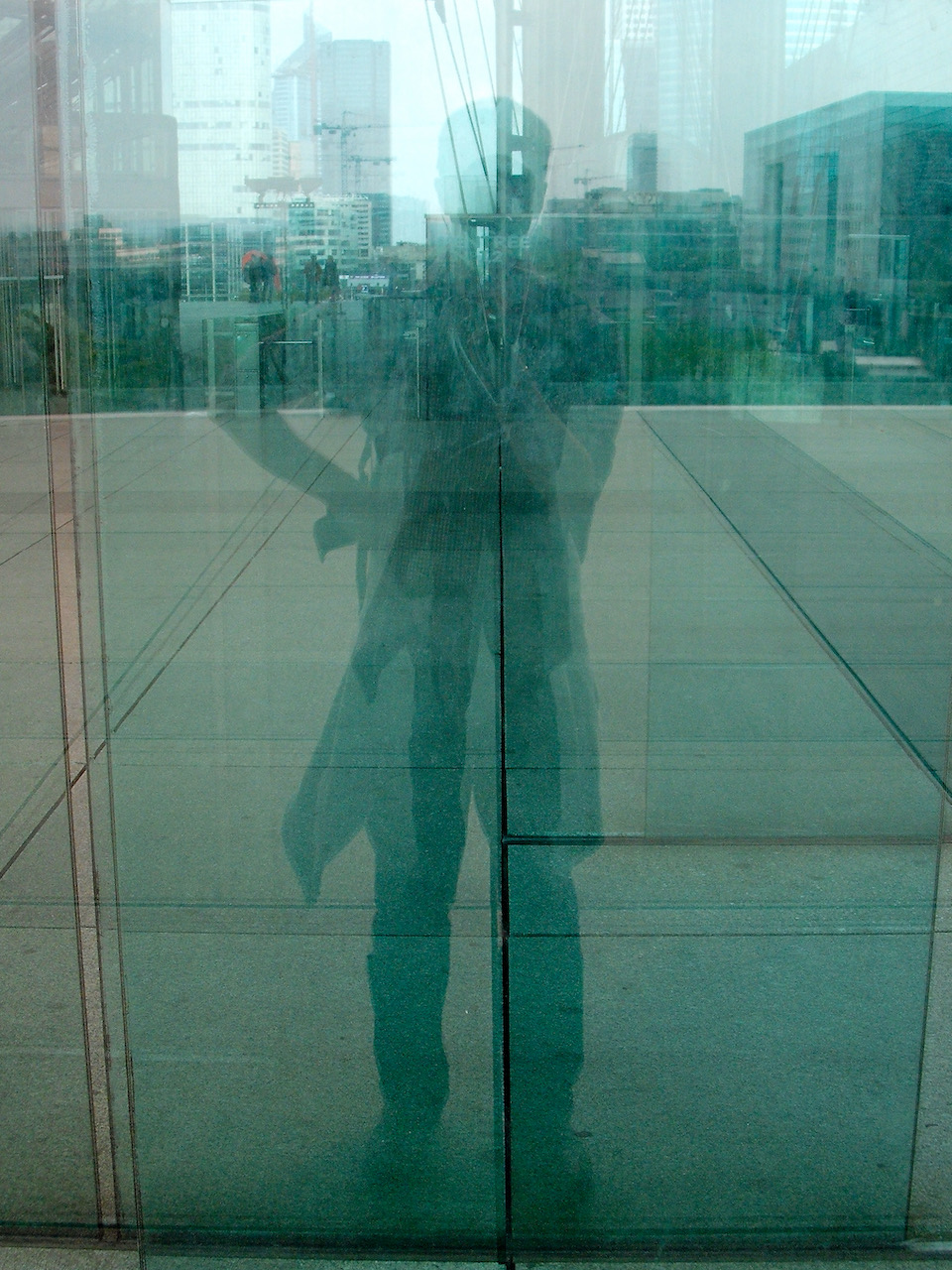 Afterwards, I took the Métro to Austerlitz, then walked through the Jardin des Plantes again to get to the the region behind it which is supposedly lively in the evening and has great food. I found a cheap restaurant on (or near) Rue Mouffetard. It was quiet inside, with few (if any) other customers. For future reference: that's a bad sign.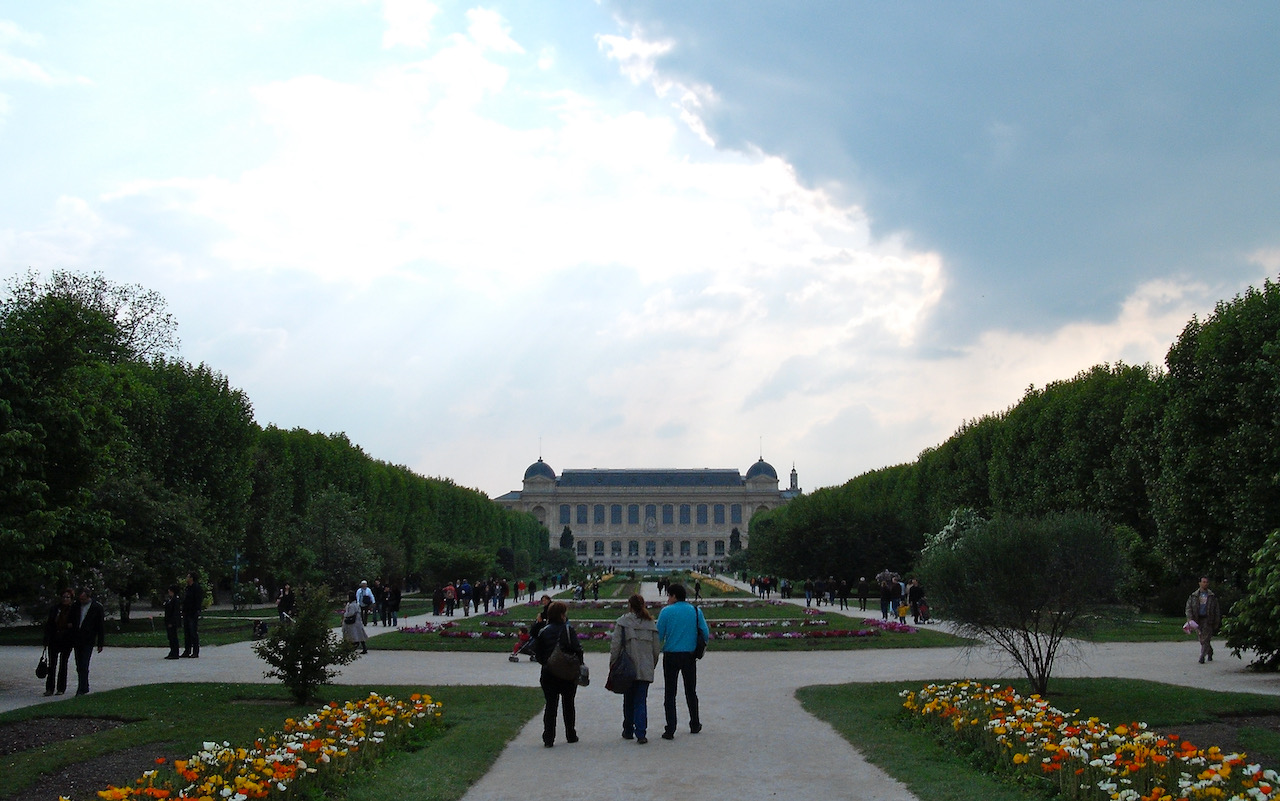 There was a prix fixe menu, and for €13.50 I got snails as my entrée, a chicken main course ((With béarnaise sauce, I think.)) and an apple tart for dessert. I ordered a glass of red wine to go with it all. None of it was very good and I should have seen that coming. I'm a fool. There was even English-language music playing in the restaurant as I ate. What the fuck. Next time I'm going to a better, busier restaurant, and spending much more.
I left a very modest tip when I left. At least I didn't speak a word of English for the whole meal. I felt good about that.
Now for the climax of my day.
Last night, after dinner, I returned to the hostel by Métro and I went straight to the reception to collect the key ((I described the crazy messed-up key system in a previous entry.)).
The key was not there. OK, no big deal, it just means my roommate is already back and so I won't have any privacy. That's alright. But when I got to my room, it was locked and there was no answer when I knocked on the door.
I returned to the reception, four floors below, and explained my situation. The receptionist gave me his master key, with instructions to return it immediately. I ran up the stairs, unlocked the door, ran back down the stairs to return the key, and ran back up to the room. Hard work.
There was some stuff on the lower bunk, and I had a little nose around. I saw an InterRail ticket issued to someone in Brazil. I also saw their hostel bill – €46 for 1 night. Damn, I should have worked it out then ((I was paying €23 per night.)). I assumed (correctly) that the Brazilian had left the hostel to venture into Paris and had taken the key with him. It's no big deal; I got into the room fairly easily.
I used the internet on my iPod, charged it and my phone, and I washed some clothes. Eventually, when I had got everything ready for morning and my journey to Grenoble, I showered and went to bed at 11:30pm.
At 12:30am, the Brazilian guy came in… with a girl. I wasn't quite asleep yet, so I sat up to greet them, and I told the guy that he should have left the key at reception. They looked confused and left. A couple of minutes later, the guy who was obviously the owner came in. He told me I was in the wrong room. WTF? I protested. No, this is the room I was put in when I checked in on Friday, and I have my receipt to prove it. I gave it to him, he went away and returned 2 minutes later. He told me to move to Room 4! He also something else which I didn't understand.
I put on some clothes, collected my belongings and moved my stuff to Room 4. Then I immediately went to the reception to see the owner/manager. I was not happy. Why was I being fucked around? I hadn't done anything wrong.
He told me that I was actually supposed to be in Room 19! The mistake was clear now. I was supposed to have been in Room 19 all along, but the receptionist who checked me in had written Room 49 on my card and receipt by accident, rather than 19. It wasn't just me mis-reading it, and the manager agreed. It was a mistake and it was their fault. Yet all I got was a sorry.
I found the situation traumatic. Honestly.
I gathered my belongings once again, and after knocking for ages on the door of Room 19 ((Understandable; it was very late.)) my room mate let me in. He was a huge old black African man with a massive belly. He had stuff everywhere, all over the room and on every surface. It was as if he was living there. I was starting to question the title of this place. 'Youth Hostel' – if you say so.
I put my valuables into the safe and quickly and carefully got into bed. Top bunk, again. All was now well, and I finally got to sleep… until about 2:15am when I was woken by snoring. Snoring like I'd never it before. Africa produces some great runners; it seems their snorers aren't bad either.
He was so loud, but the snoring had a weird pattern to it. The amplitude progressed like a sine wave. Each repetition would start quietly, and each subsequent breath was deeper and louder until the snore was not a snore but a shout and a scream… and then it was so forceful and intense that the breath was too harsh to produce a sound. It sound like compressed air gushing out of a pipe.
It was unbearable until he stopped 30 minutes later and I was able to get a few hours of restful sleep.
—
My alarm woke me early in the morning today, the 10th. I got up, got dressed, and had the same boring breakfast. I was glad to be leaving. Unfortunately, I'll be returning here at the end of my trip.
I was outside Lidl in time for its 8:30am opening, but I wasn't alone. There were perhaps a dozen others there too. I suppose it was the first day the shop had been open since Saturday, but otherwise it was a normal day. Paris is strange. Inside, I bought water, orange juice, bread, chocolate, a couple of yoghurts and some chorizo. That will keep me going for a little while.
I lugged my bags to the Gare de Lyon, listening to Richard Feynman's "The Pleasure of Finding Things Out". I arrived at the station 2 hours early but I didn't mind. I'd rather that than stay at the hostel longer. Shithole.
Whilst I was waiting I saw loads of people with SNCF tags attached to their luggage. I asked a nearby traveller what they were and whether I needed one too ("Est-que ces choses sont obligées pour le baggage?"). Oui, he said… then he lost me. I did some research on the matter using some open WiFi in the station. It turns out that on TGVs, one is required to label luggage with your first and last name.
They kept that one a secret.
I queued at ticket office to ask for some of the tags. The queueing took a while but it didn't matter as I was there so early. I asked the lady at the counter if there was anything else I should know about travelling by train in France, as this was my first time. She told me that before boarding the train, I had to validate my reservation! There are yellow boxes at the entrances to the platforms, and you have to stick your ticket into one of them before you travel. It was lucky that I'd noticed the luggage tags, else I'd have ended up travelling without a valid ticket.
One weird thing about the station is that you're not allowed onto the platform until the train is ready to board, usually about 10 or 15 minutes before departure. You have to wait on the station concourse instead. I know it's like that in some stations in London – Euston and Kings Cross, for example – so maybe it's just a Parisian thing. I hope so.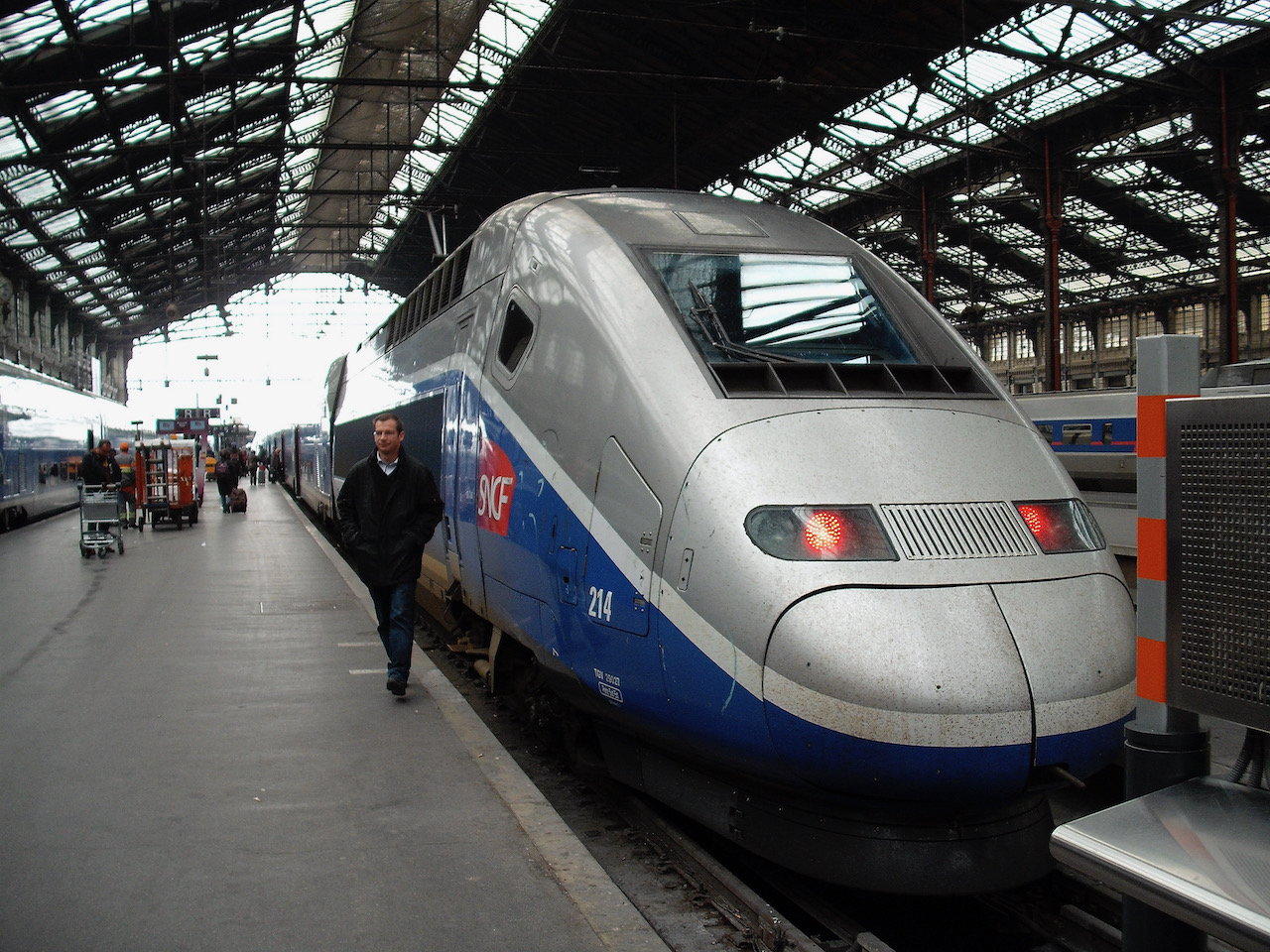 I'm now on the TGV; it's more old-fashioned inside that I had expected, but it's comfortable and very fast.
Next stop Grenoble!