Notes on my trip on TGV 6917. Non-stop from Paris-Gare de Lyon to Grenoble, departing at 11:38. According to Wikitravel, the journey is about 640 km long, or about 400 miles.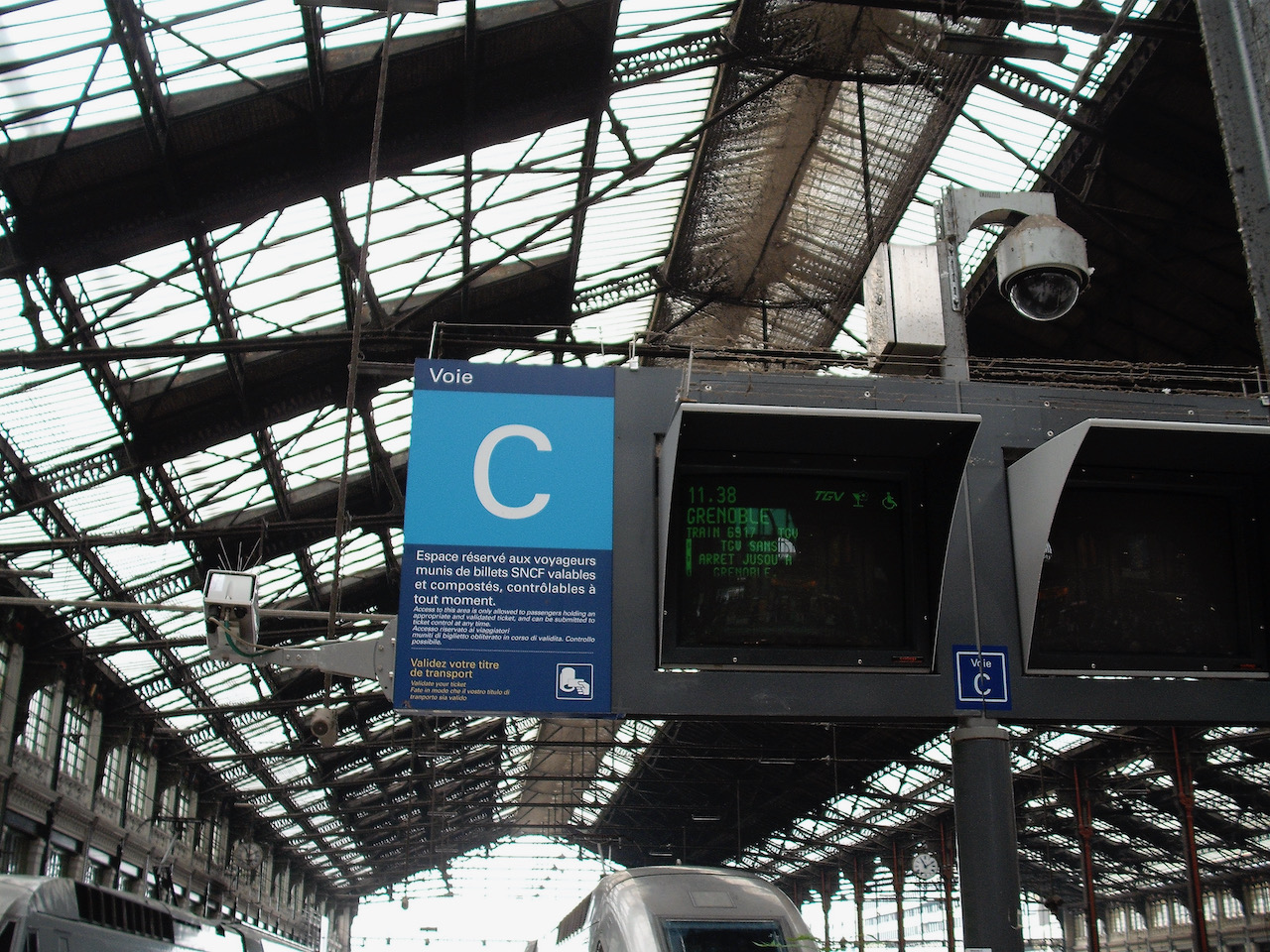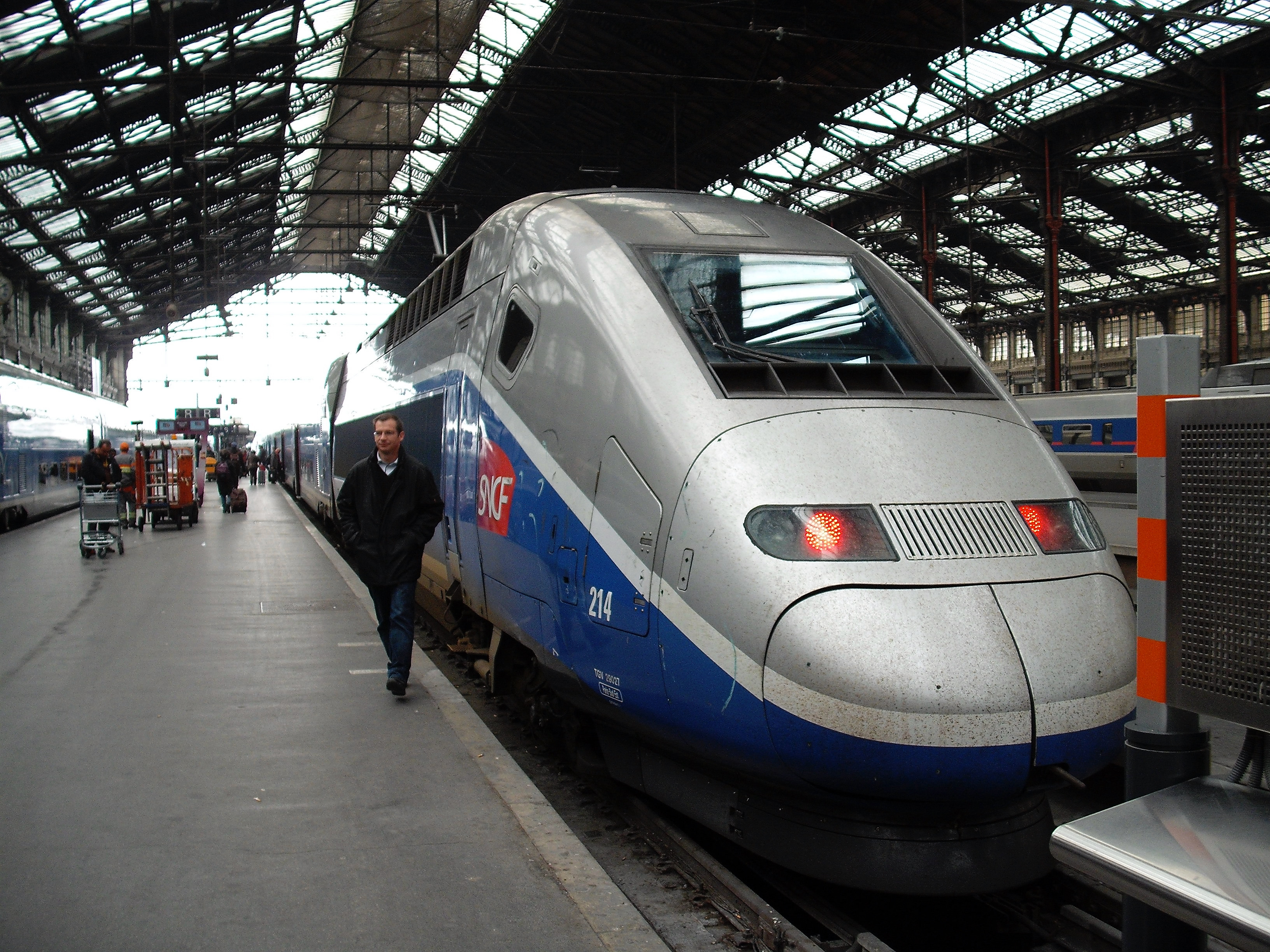 There are so many parked up TGVs. Even some mail ones!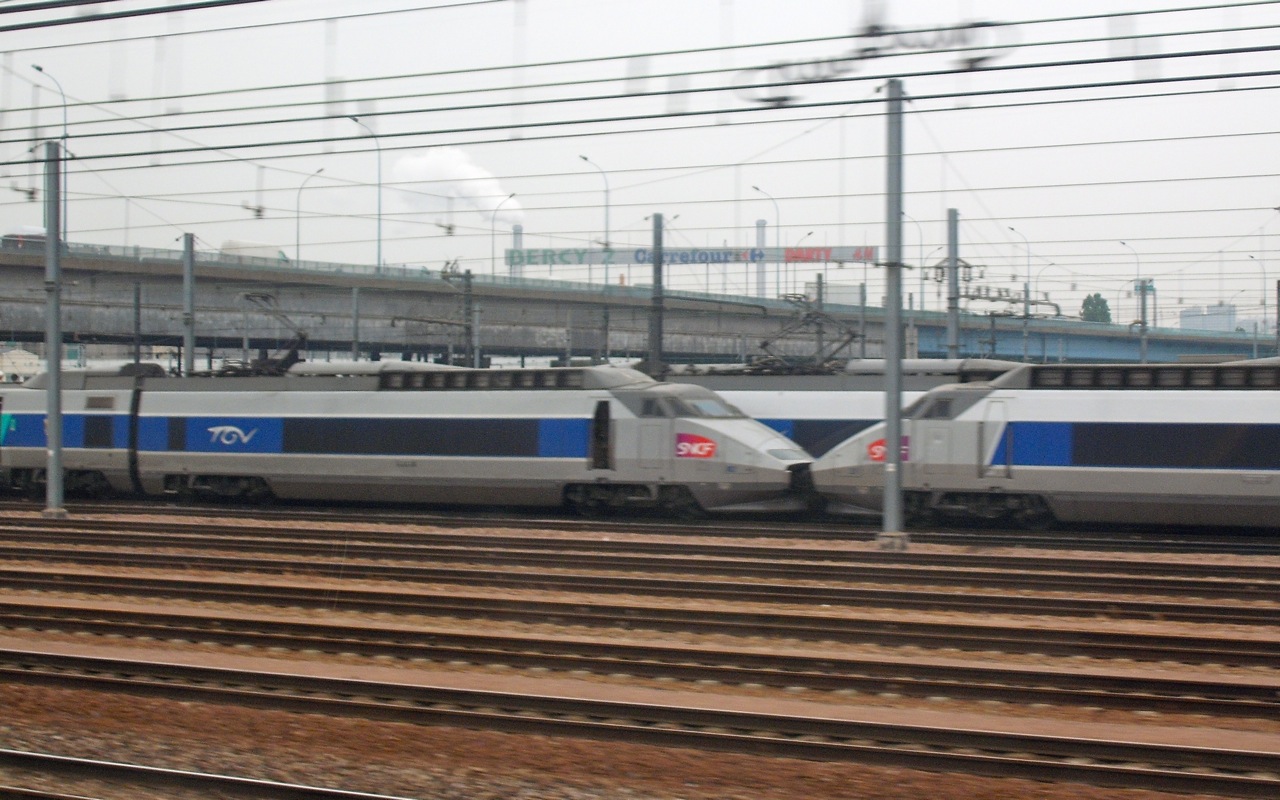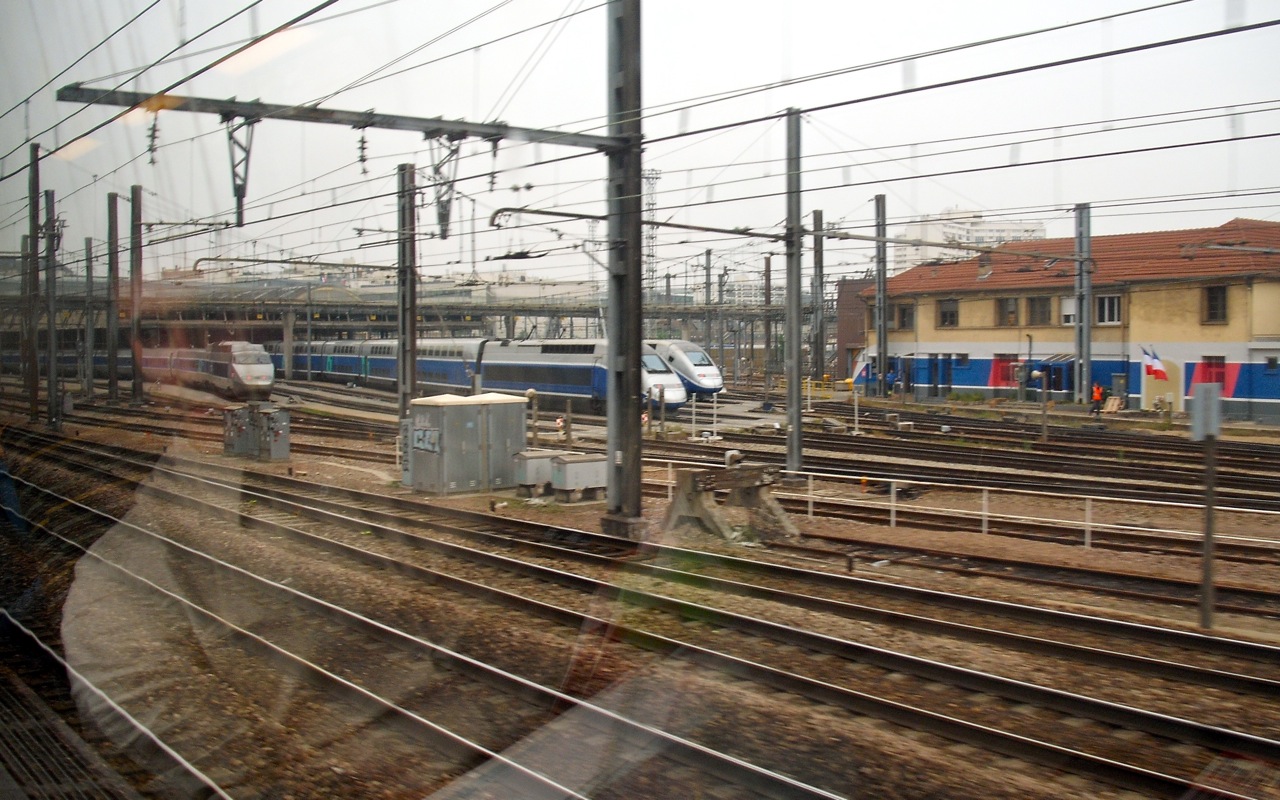 How come, whenever I travel by train, I always have to sit fucking close to a crying baby? Fuck it.
The interior of the train is pleasant. Rather than tables that you see on Mk 3s and 4s in Britain, here the tables fold out at your pleasure. There are also lights above the seats like on a coach. Seats are comfortable, windows decently sized and arranged.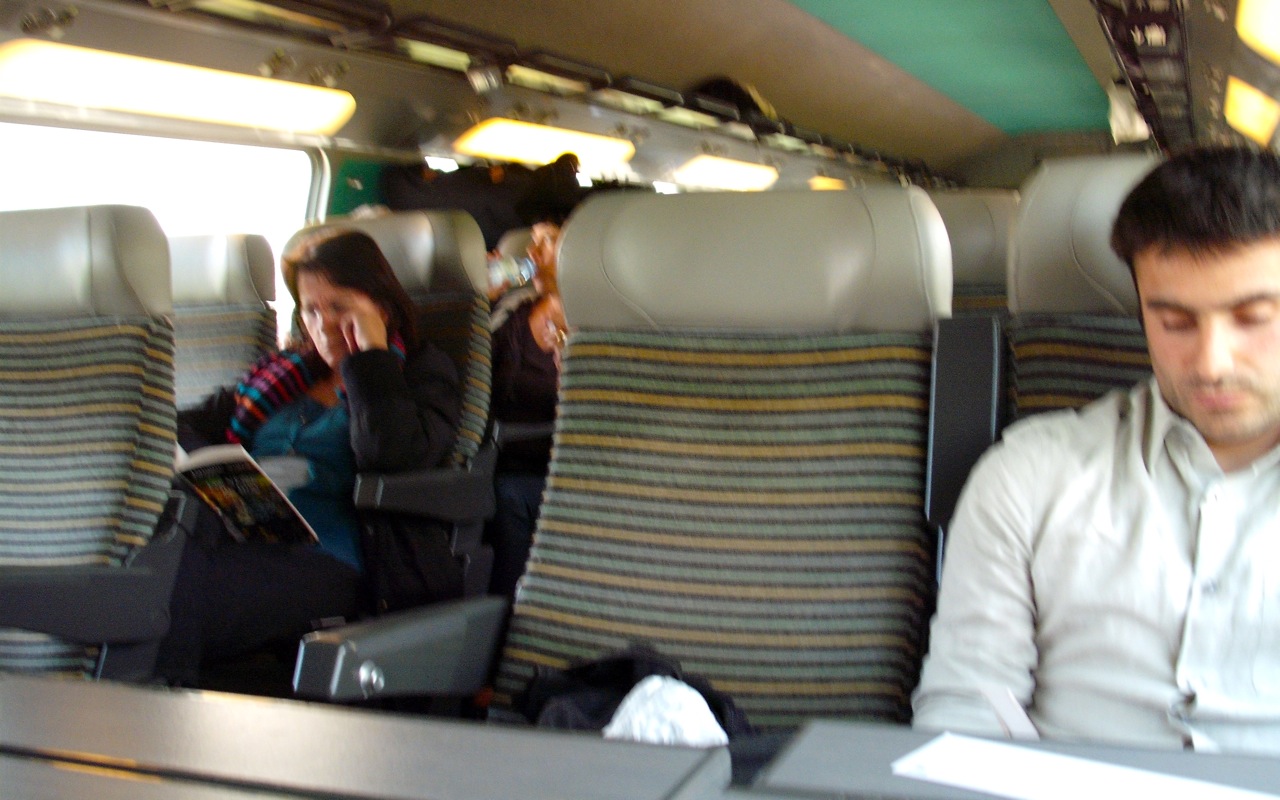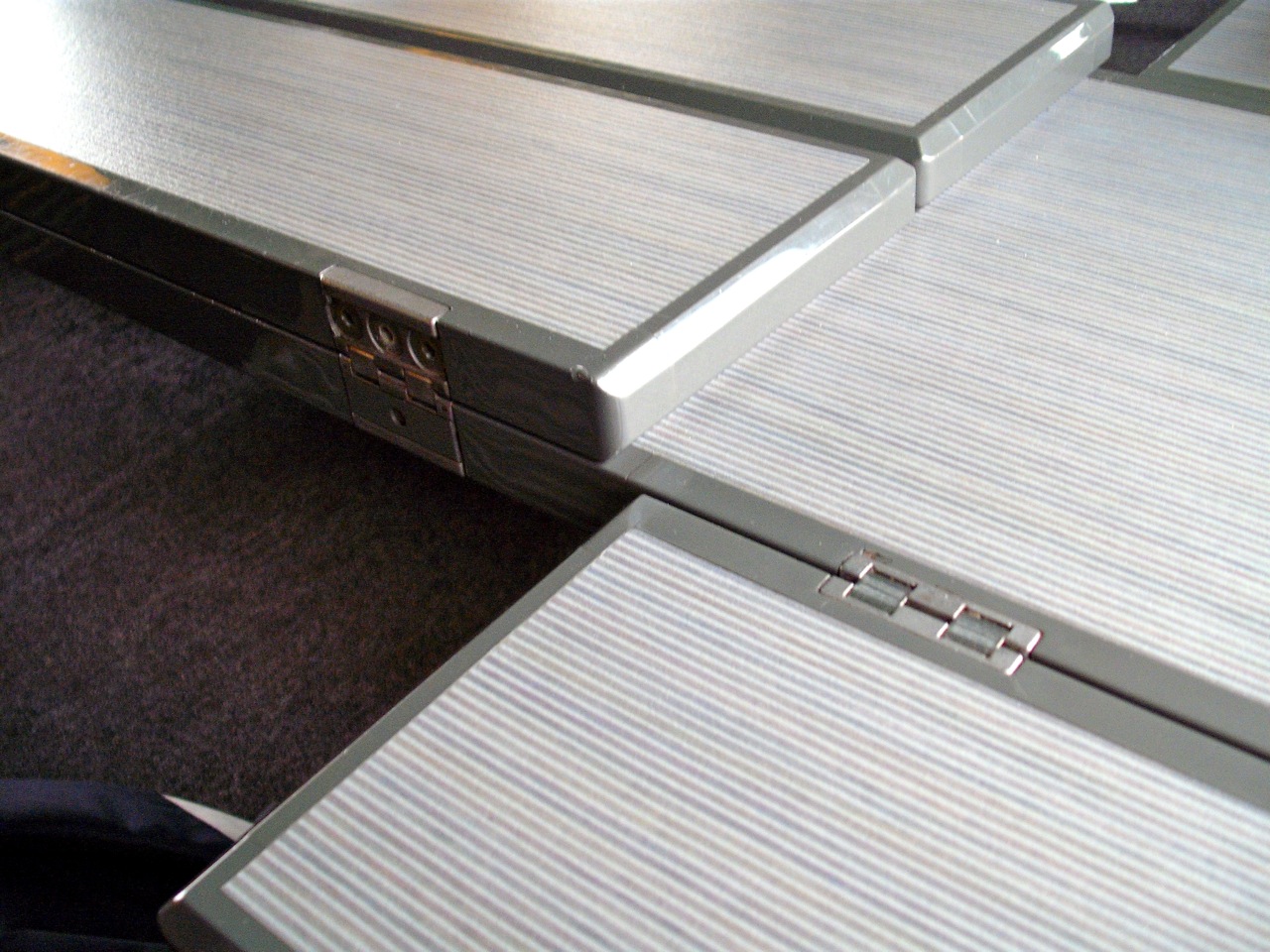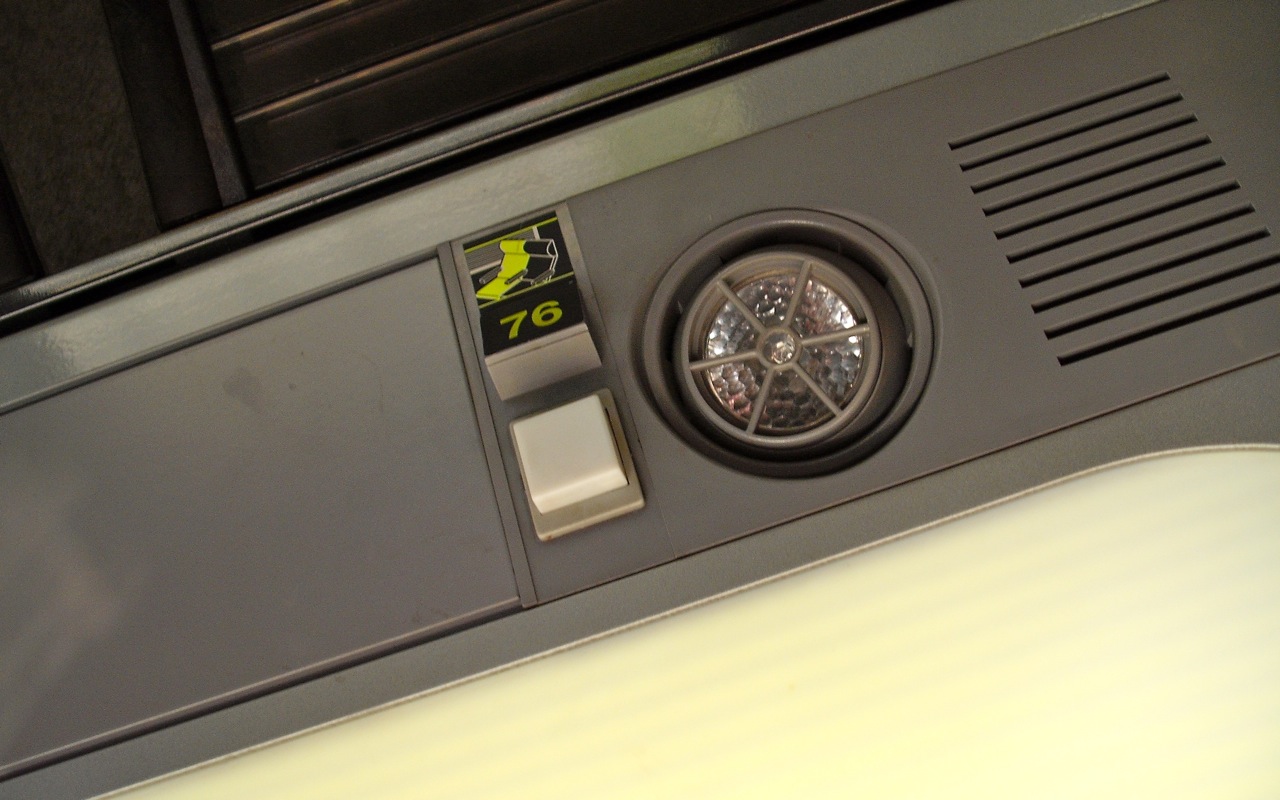 There's so much graffiti everywhere, and so many extra bits of track, all wired. Seems excessive.
11:47. Fast acceleration. We're already nearly out of Paris.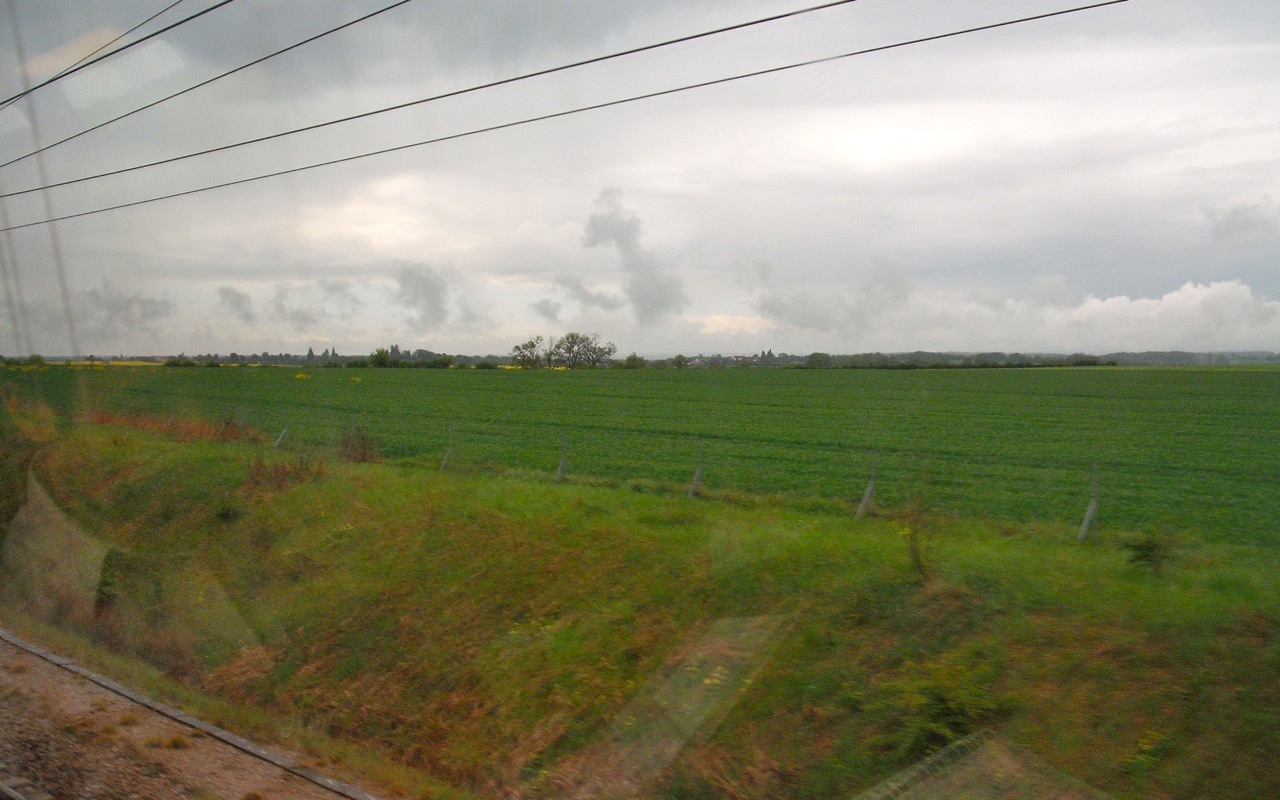 Huuuuge tunnel. Hurt my ears. I still reckon our speed is about ~70. Do French trains drive on left or is this a loop to my right? Ticket checked, all OK.
11:52. Accelerating shitloads now. We're nearly in the countryside. 150mph?
12pm. Must be going a lot faster now. Wow. Curves are sooooo slight but we're bombing along.
Just passed an oncoming TGV (to our right). The closing speed was insane.
Much oilseed rape. The countryside of France is much like that of England, but there are clear differences too.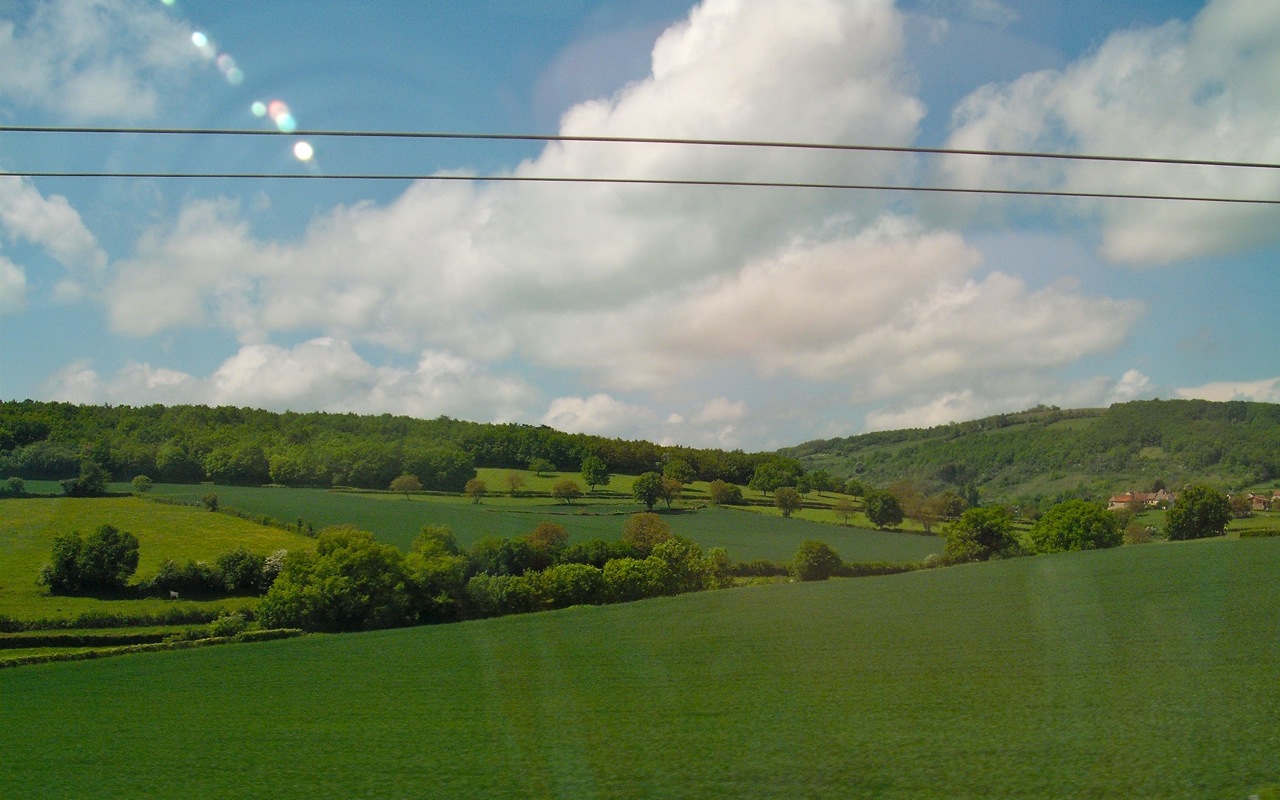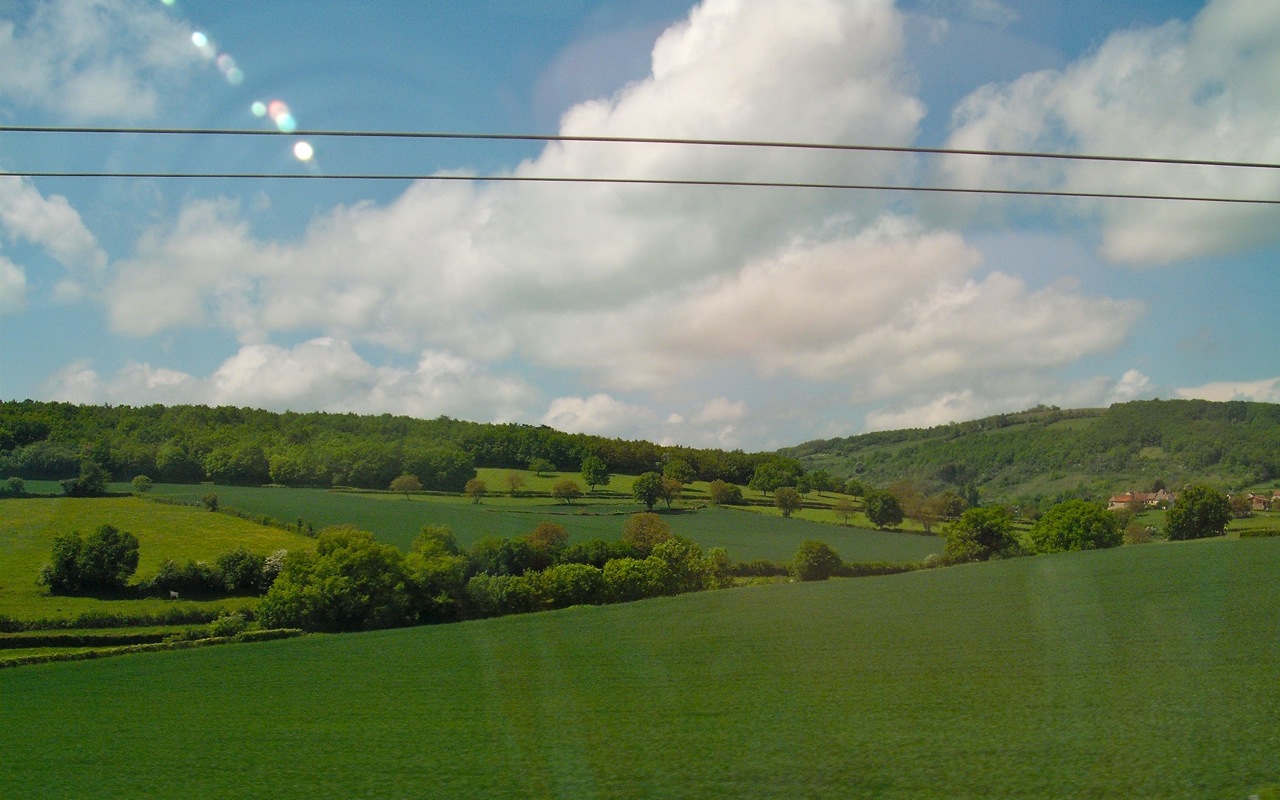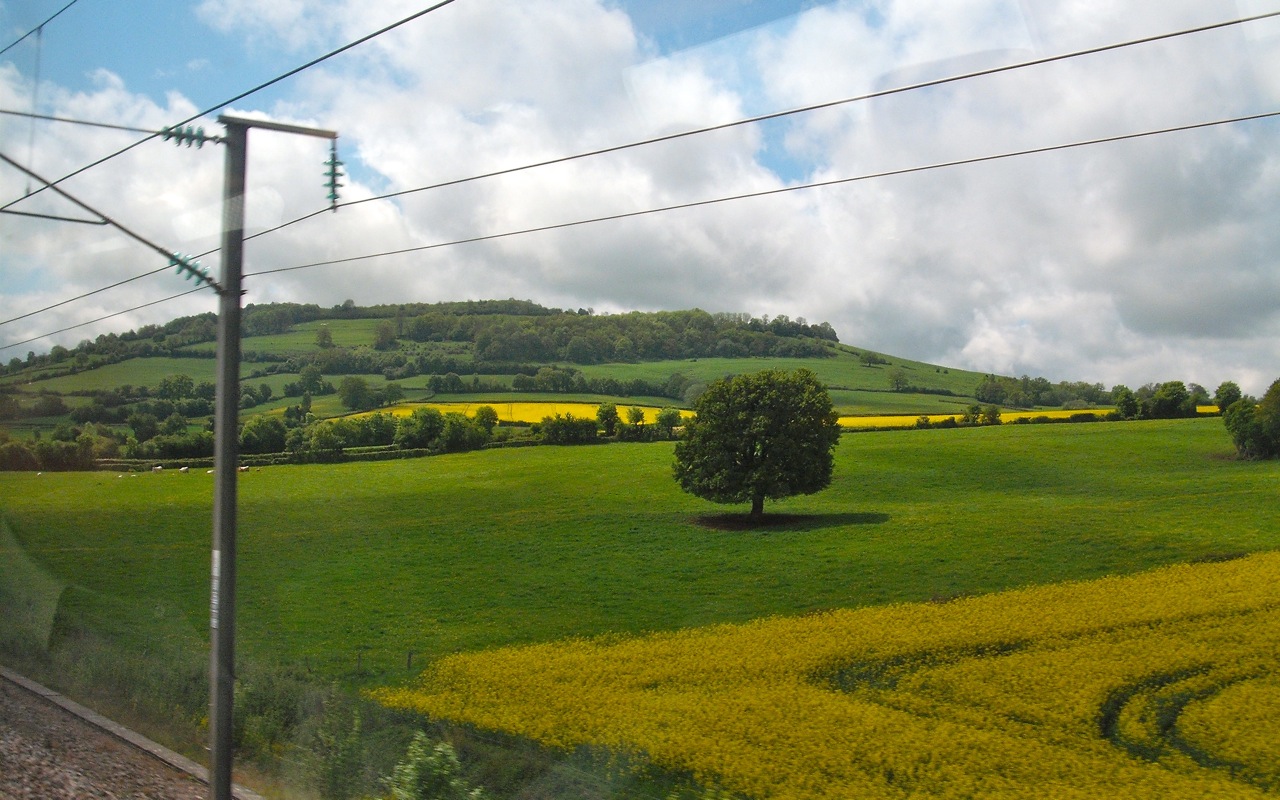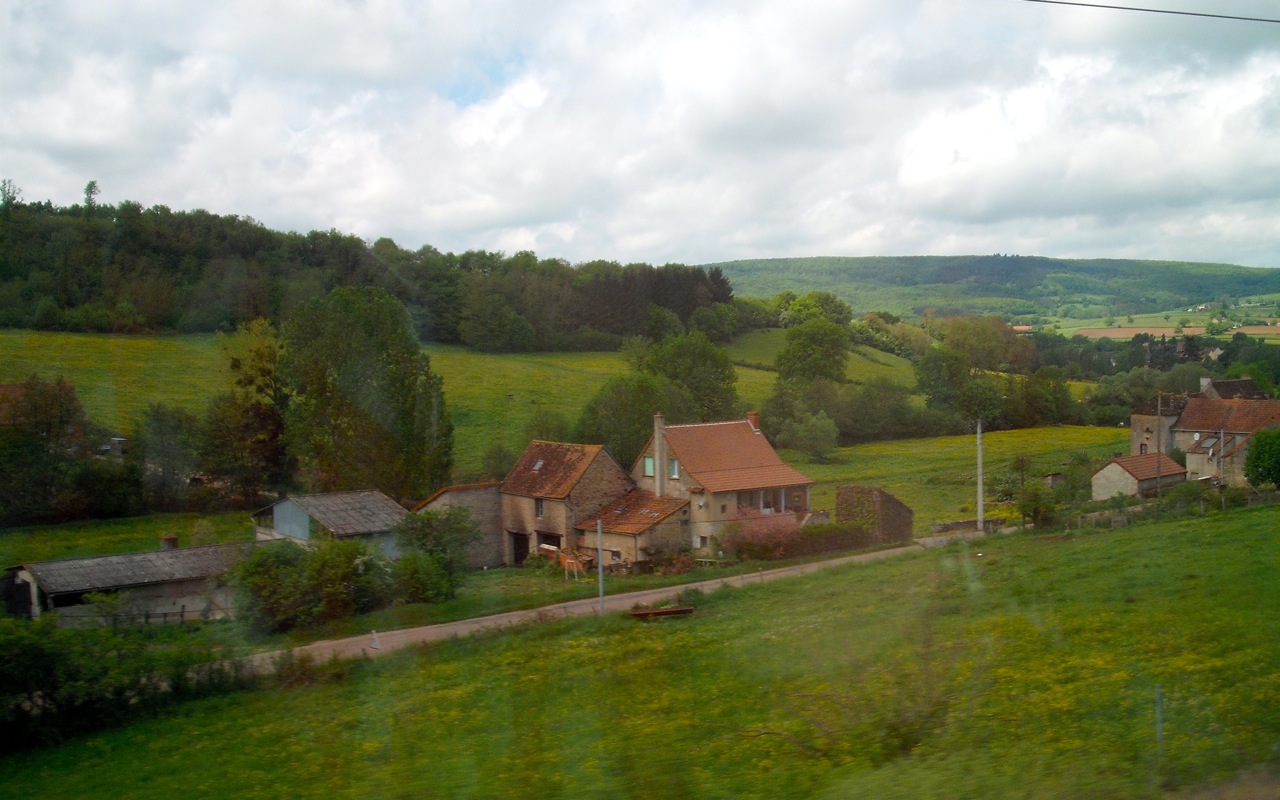 Cloud breaking up a bit, getting brighter. Vineyards! Overtaking cars is crazy fast.
At the station, there was a notice which said all tickets to Italy were sold out until Thursday. Fuck. Glad I'm not going there.
12:22. A quarter done already? Fuck, it's fast. Saw sign "Viviers, 6".
It all feels so Star Trekky. It's raining. Rain virtually horizontal on the window, perhaps 5º down from horizonal. I'm surprised by the pitch, the magnitude of the gradients.
Do TGVs tilt? ((I'm pretty sure they don't. The tracks are so straight that they don't need that capability.))
12:35. Wow, that looked like a 5-10º slope!
Sunny! It's nearly 1pm… half way. Crazy fast.
13:10. Just saw a Lidl. What is our average speed? I'd be interested to know. Very pretty scenery.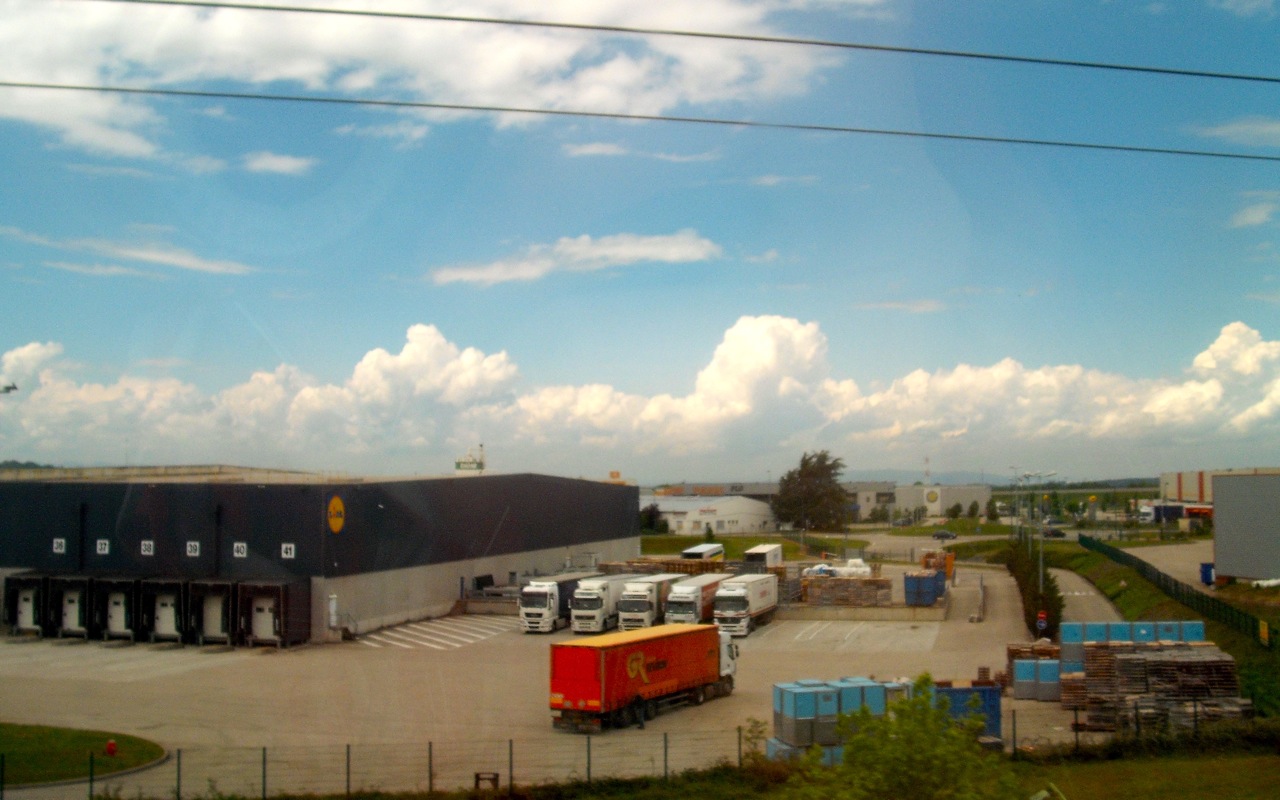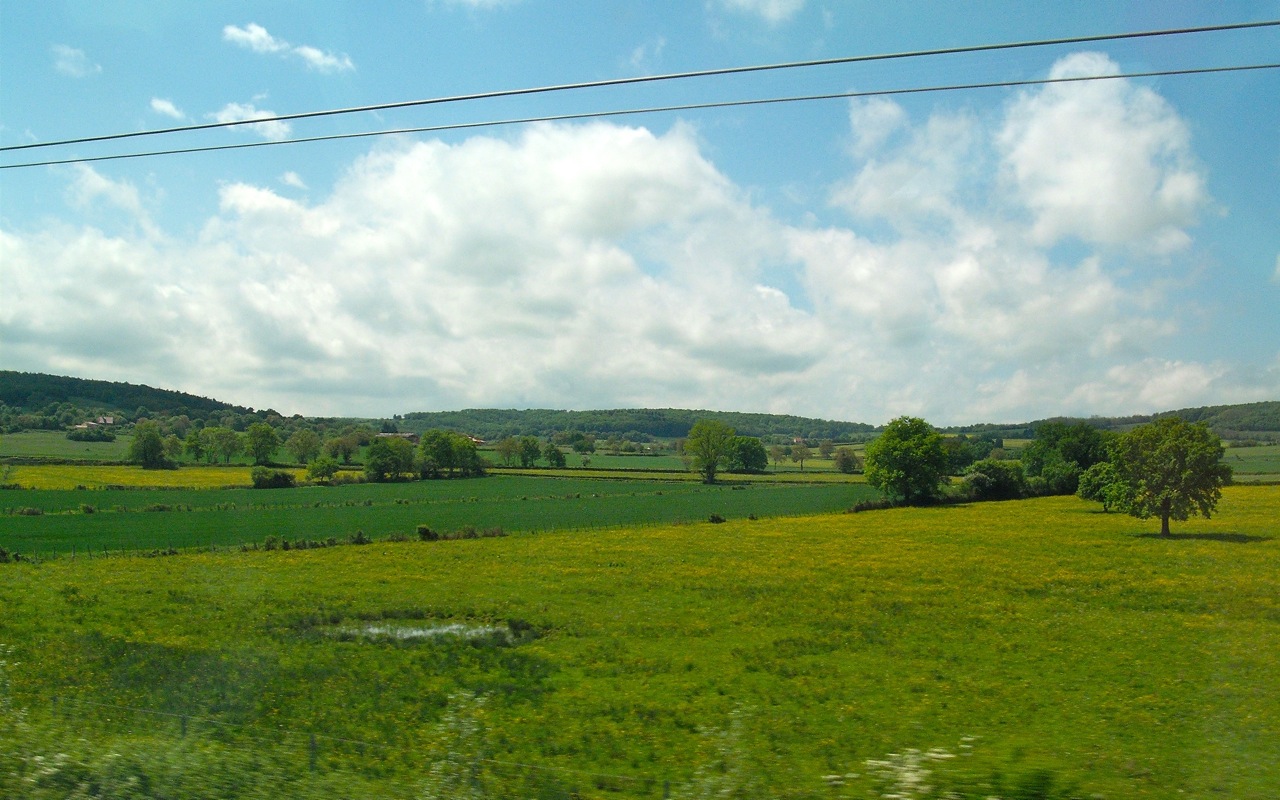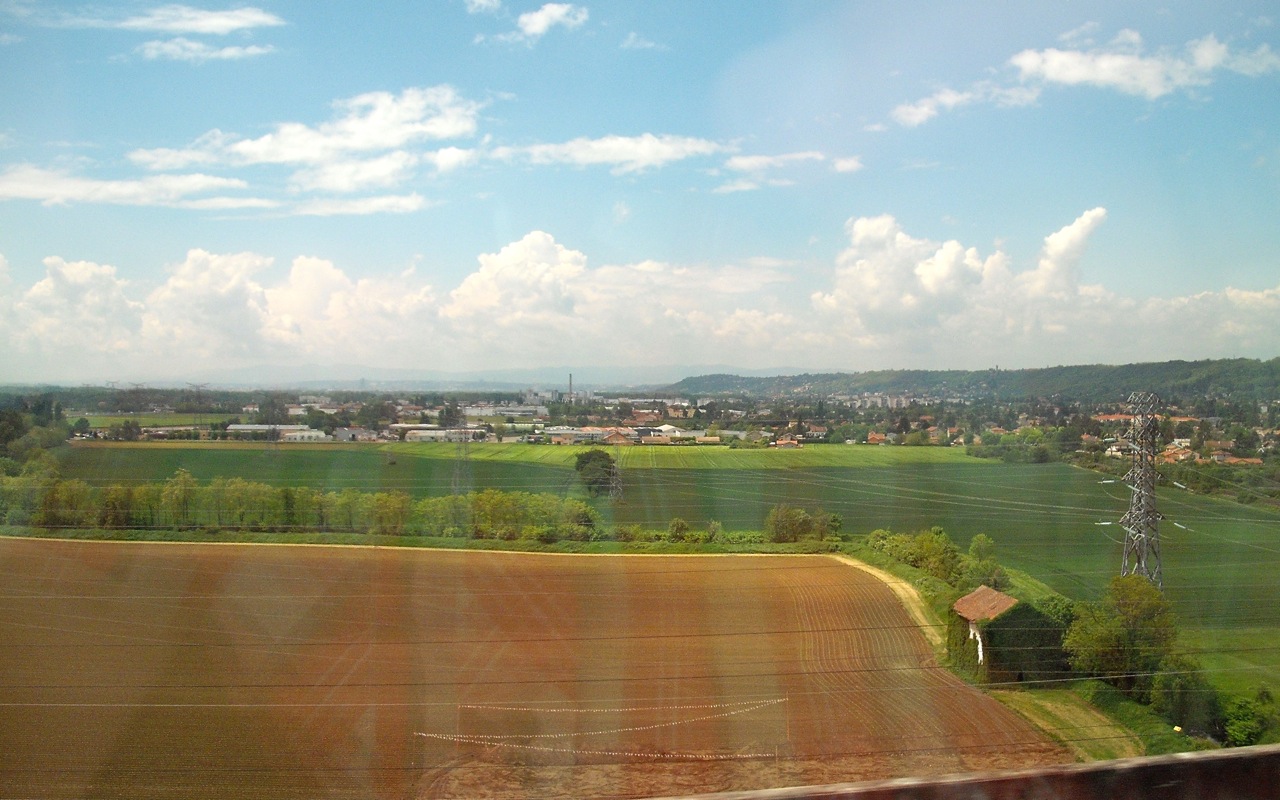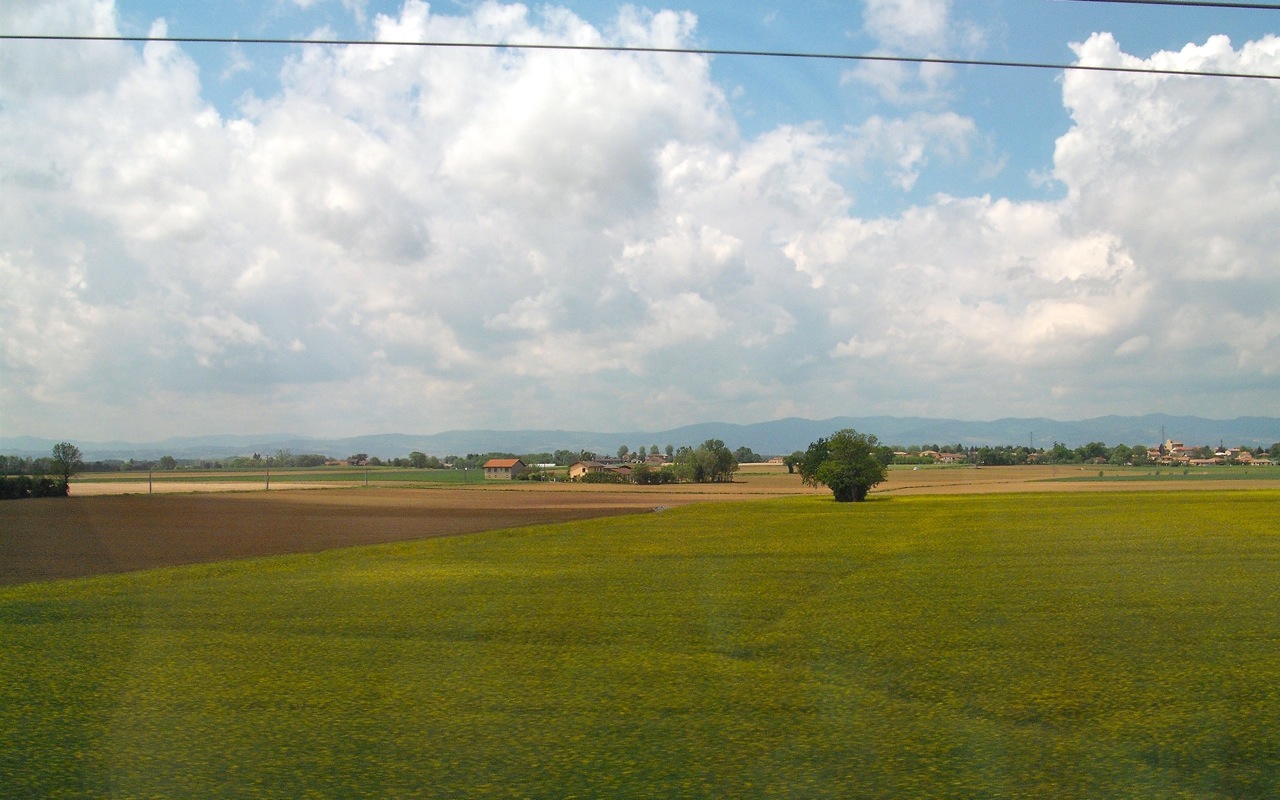 13:22. Saw sign for Villefranche. Where am I?
Weird pylons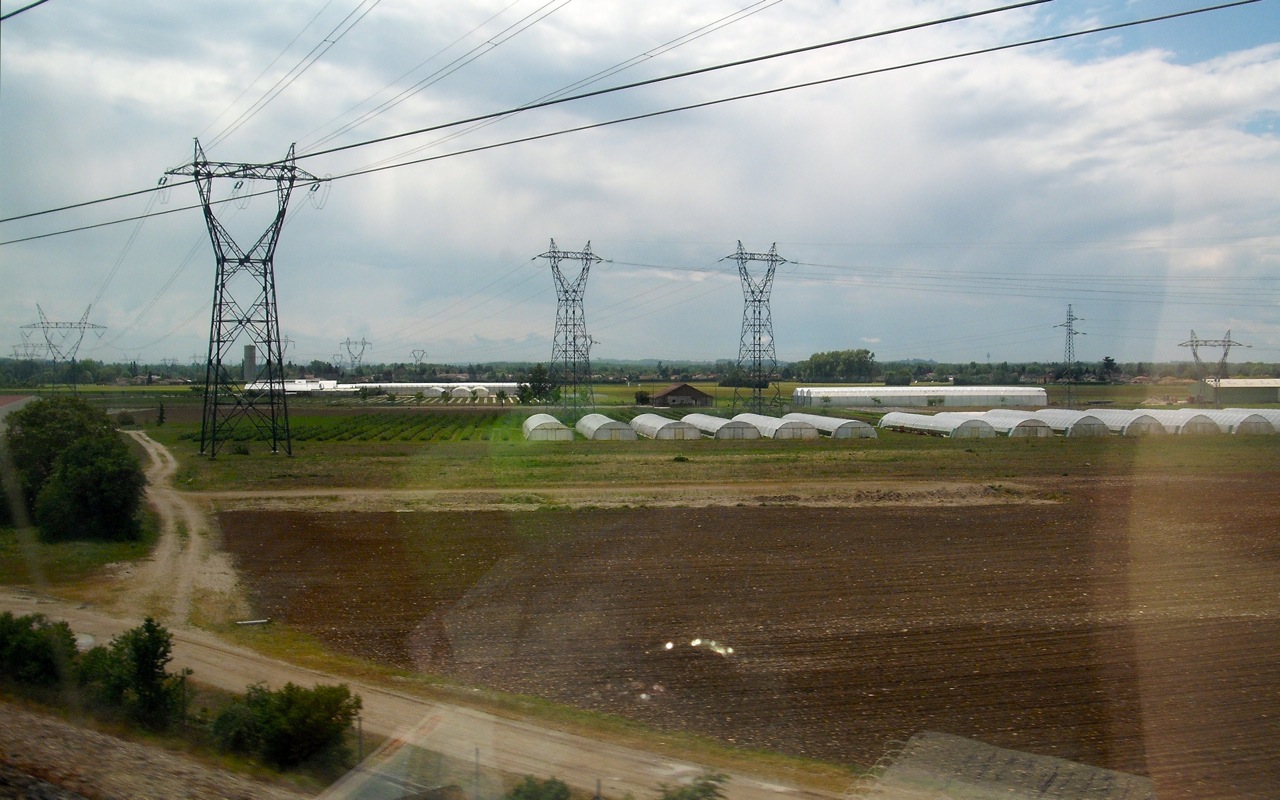 LOL gradients! Just saw a guy pissing on his vineyard ha!
13:40. We just went through Bourgoin-Jallieu. This is really slow now, we must be off TGV lines and onto regional lines.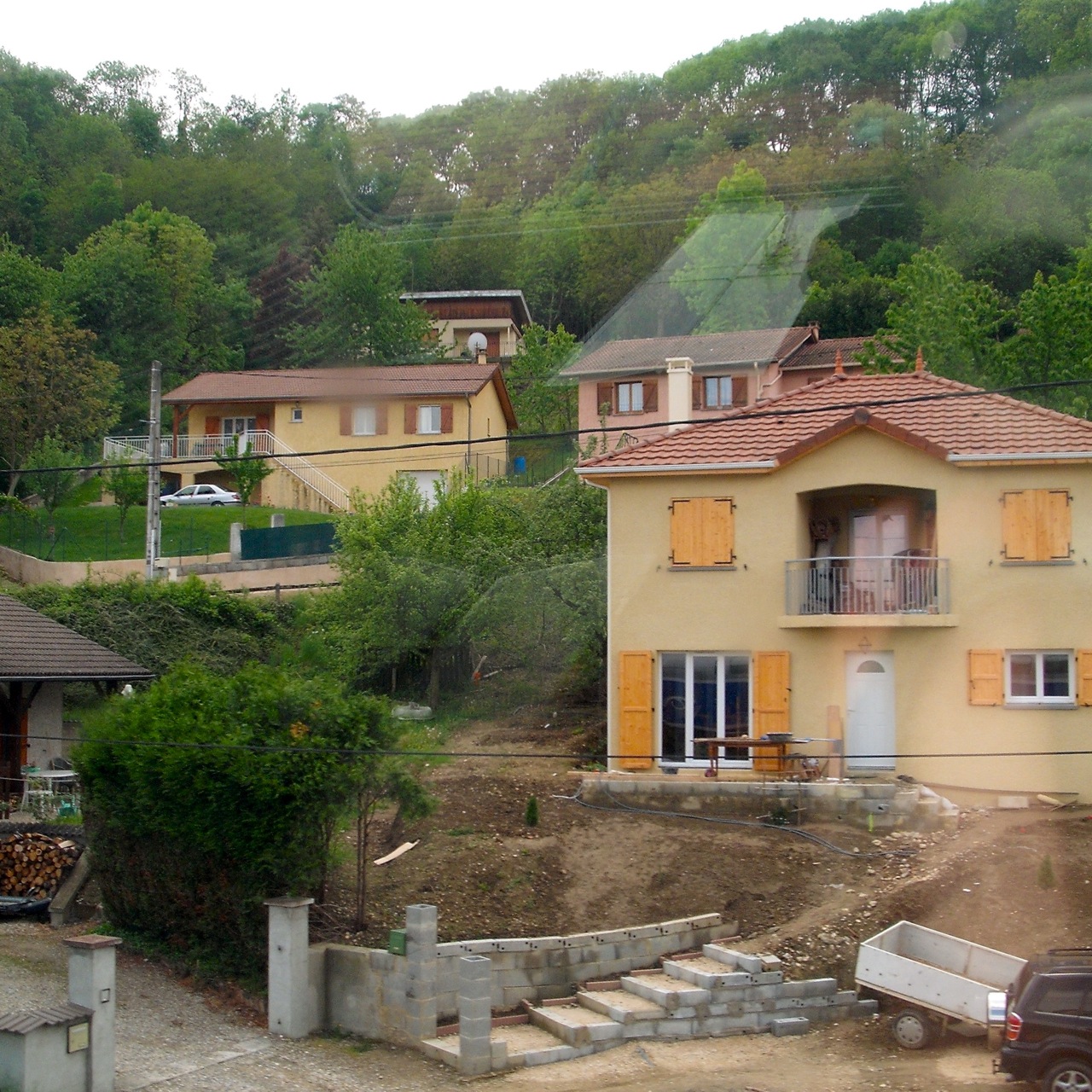 It's not as sunny any more but still much nicer than Paris. I wonder what the temperature is?
A TERtrain just passed us at speed, oncoming.
13:45. We're still going about 25mph.
14:25. I think we're delayed. We went very slow for a while, and even stopped. But it now seems like we're nearing Grenoble – there are some awesome Alpine views.