It's Thursday 13th May 2010. I'm in Marseille, hanging out by a huge 'basilica' called Notre-Dame de la Garde.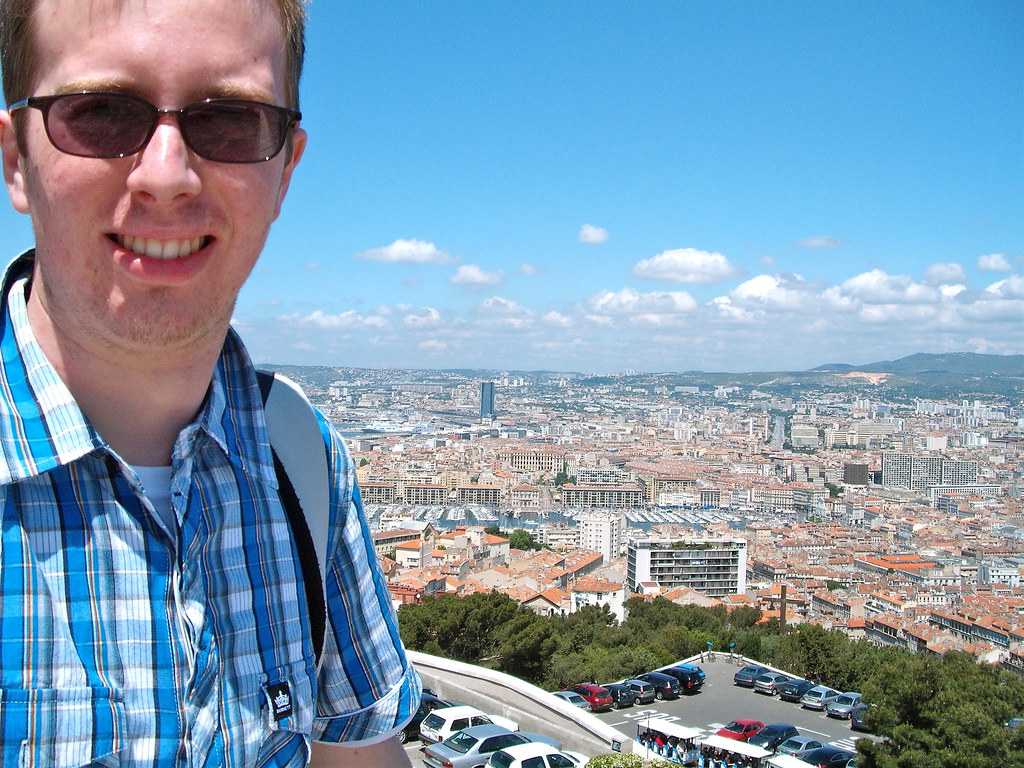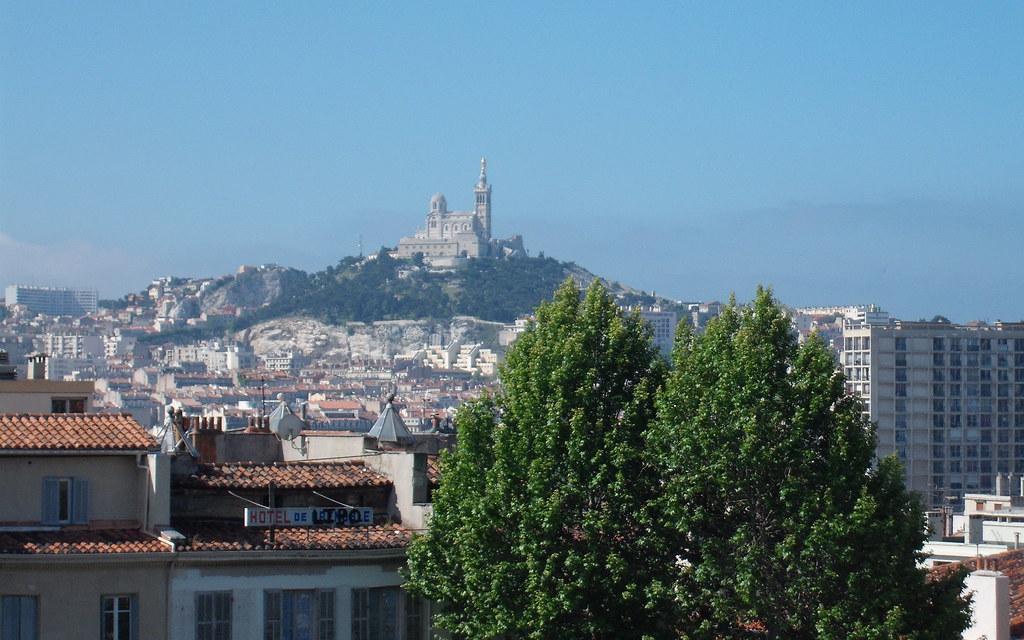 Yesterday I got to Marseille, but it wasn't easy. It was a bit of a shambles actually – I hope all travelling days aren't going to be this bad.
I got up early, breakfasted and left for the station. I was really feeling the weight of my bags, so I waited 20 minutes for a bus which was full to the brim. Being you're laden down is the perfect reason for catching a bus, but it makes you feel uncomfortable getting on a bus with 2 large bags, as a foreigner, squeezing in amongst everyone else and getting in their way. You just have to avoid eye contact, I guess.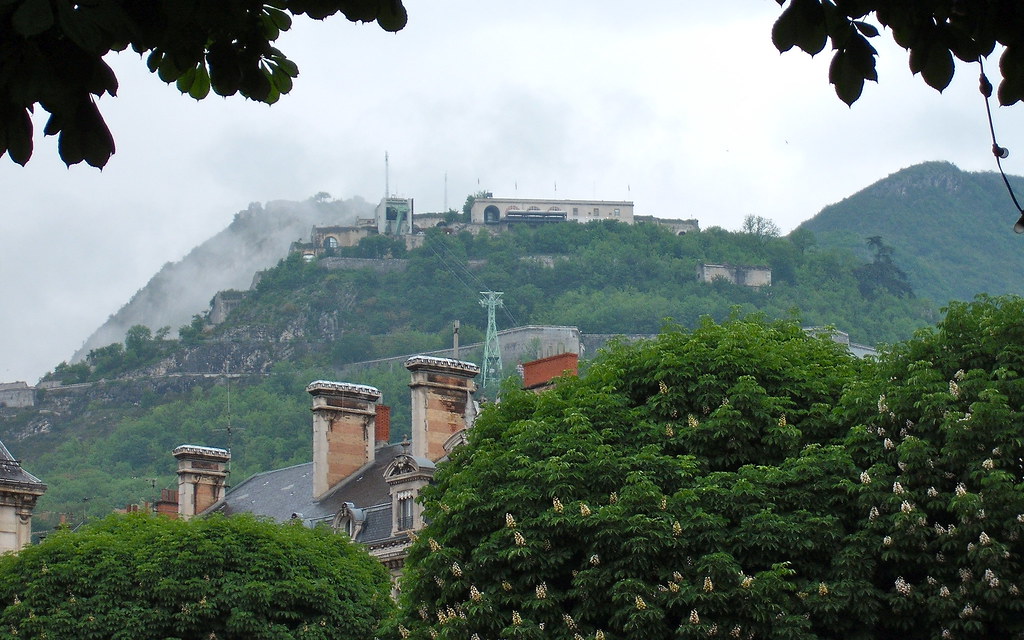 I couldn't wait to get off the bus, which I did at a stop in town and went to hang out on the Place de Victor Hugo – the French really like that guy, don't they? I used some open Wi-Fi for a bit – mostly to check my emails – and then I went in search of postcards to send home. But for some reason, despite being a really nice place that would look great on a postcard, I couldn't find any. It was only then that I noticed the time, and I rushed to the railway station with a couple of minutes to spare before my train left. Good job I didn't find any postcards.
The train to Valence Ville was pleasant. The weather cloudy most of the way and unfortunately I wasn't next to a window. I was sitting at a table, but there was a boy in the window seat opposite me who crutches, and I wanted to respect his leg room. That said, there was no one next to me so I still had a clear view out of the window.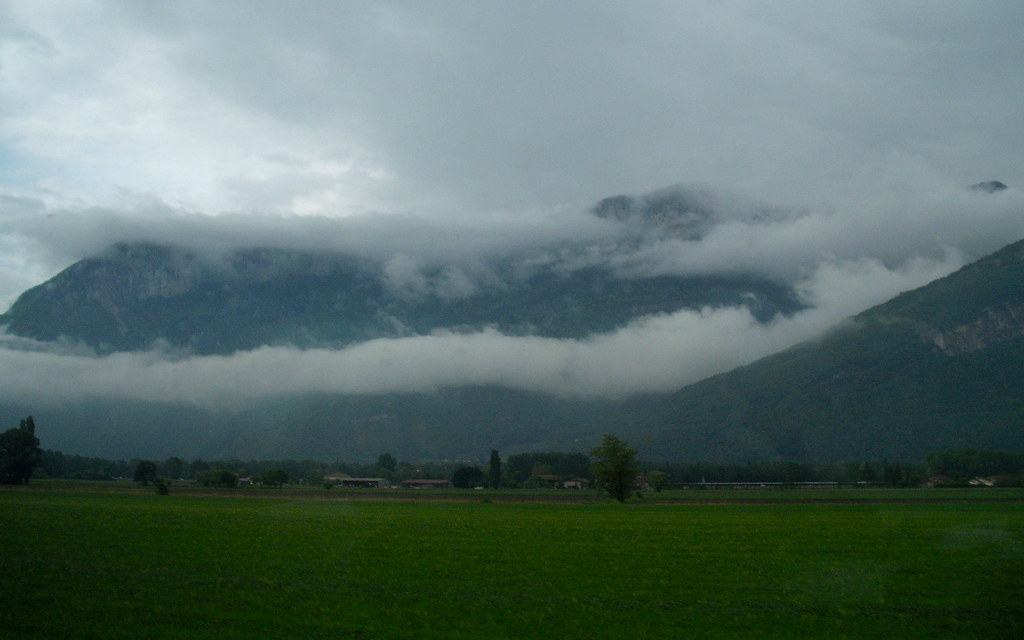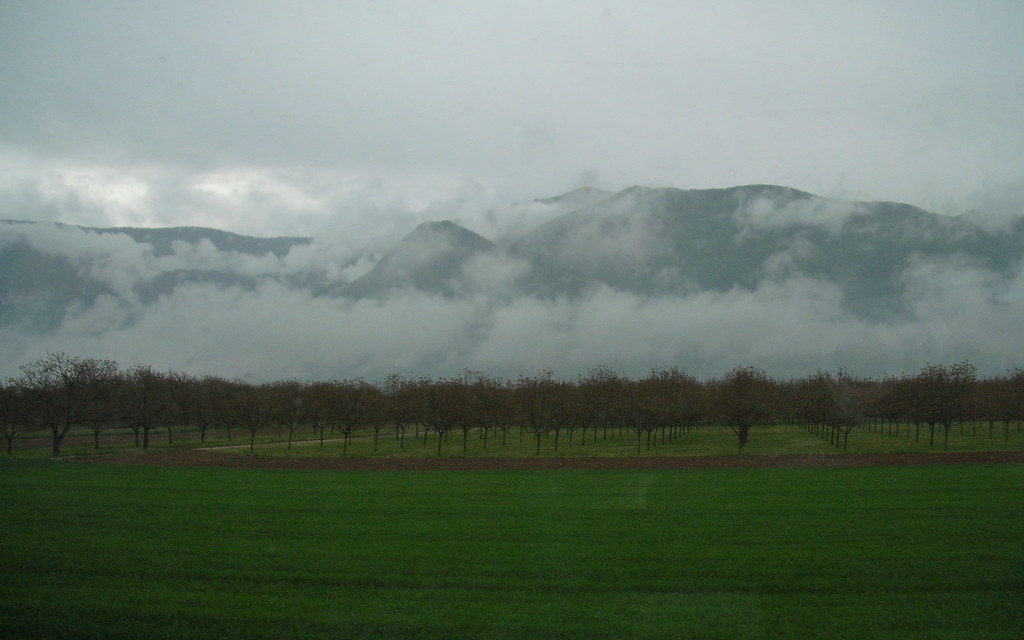 What did annoy me, though, was that my ticket was not looked at once on the journey to Valence. An InterRail ticket like mine is provided with 8 little boxes, and you have to fill in the dates that you're going to be travelling. You're supposed to validate it before you get on the train, else face a fine. My ticket is valid for travel on 8 separate days, and as required I diligently wrote "12/5" in my next clear box. I've used two of them now. But on this journey no one came to check that I had a valid ticket, and I feel like they should have done. Otherwise – it feels like I've just 'wasted' one day's travel, if you see what I mean. Yes, I know I was being honest. But fuck that. It makes me feel like an idiot.
I arrived at Valence, left the station and then followed signs to the tourist office – but when I got there it seemed totally commercialised. I want to go to a tourist to find stuff out, not to be sold a load of shit. So I just went to the nearby park to hang out. The air temperature was fairly cool, but the Sun felt hot when it shone. Valence was a nice town, and the park was nice too but I really needed a piss – but the toilets were out of order! Typical. I ate some dried apricots and some brownies whilst I held in my piss and listened to the audiobook version of Starship Troopers. I texted Mum.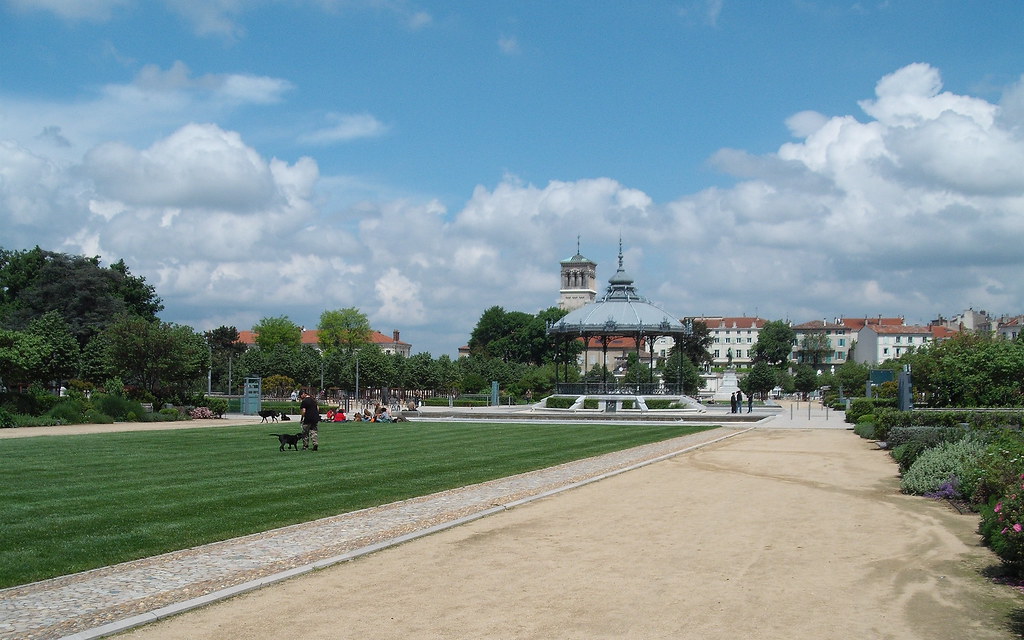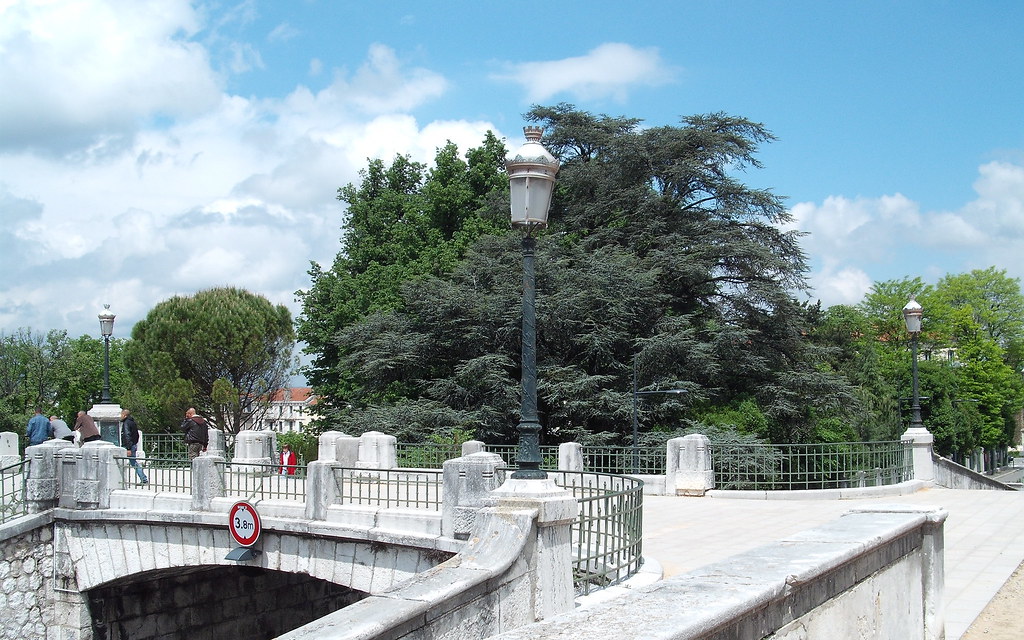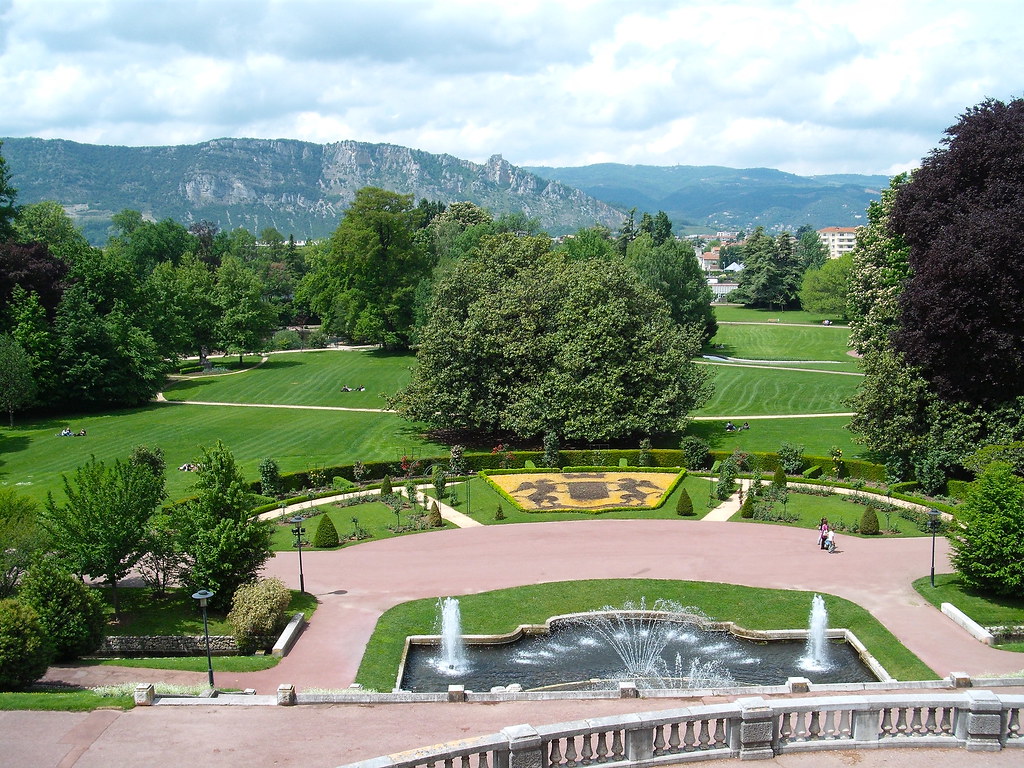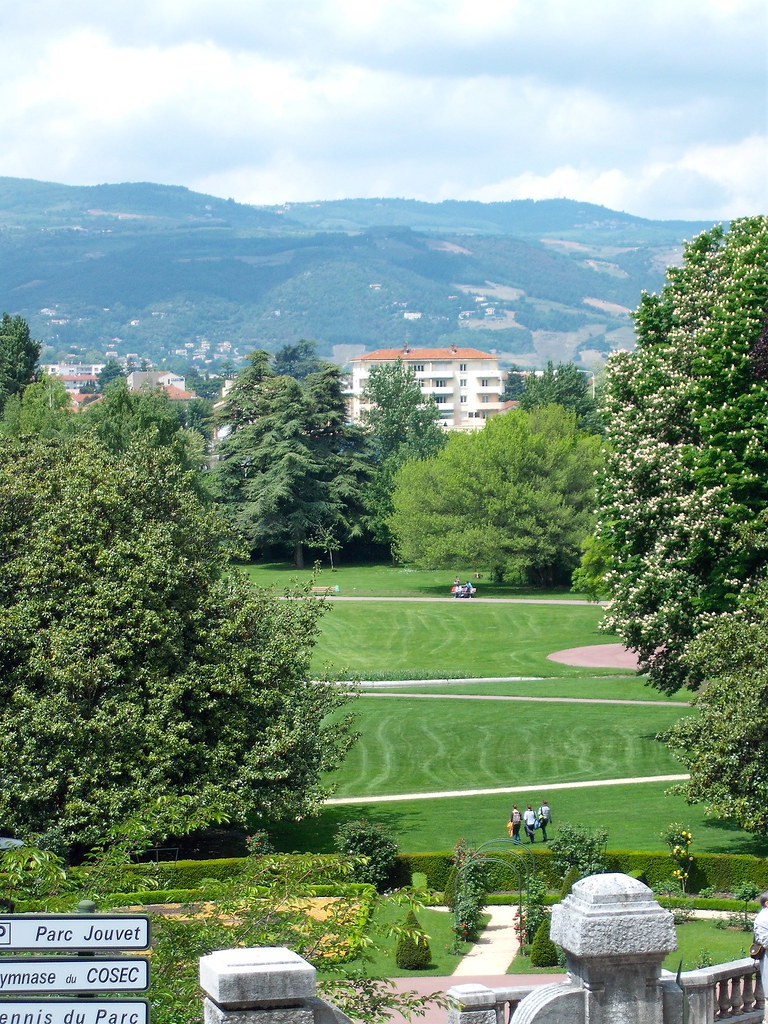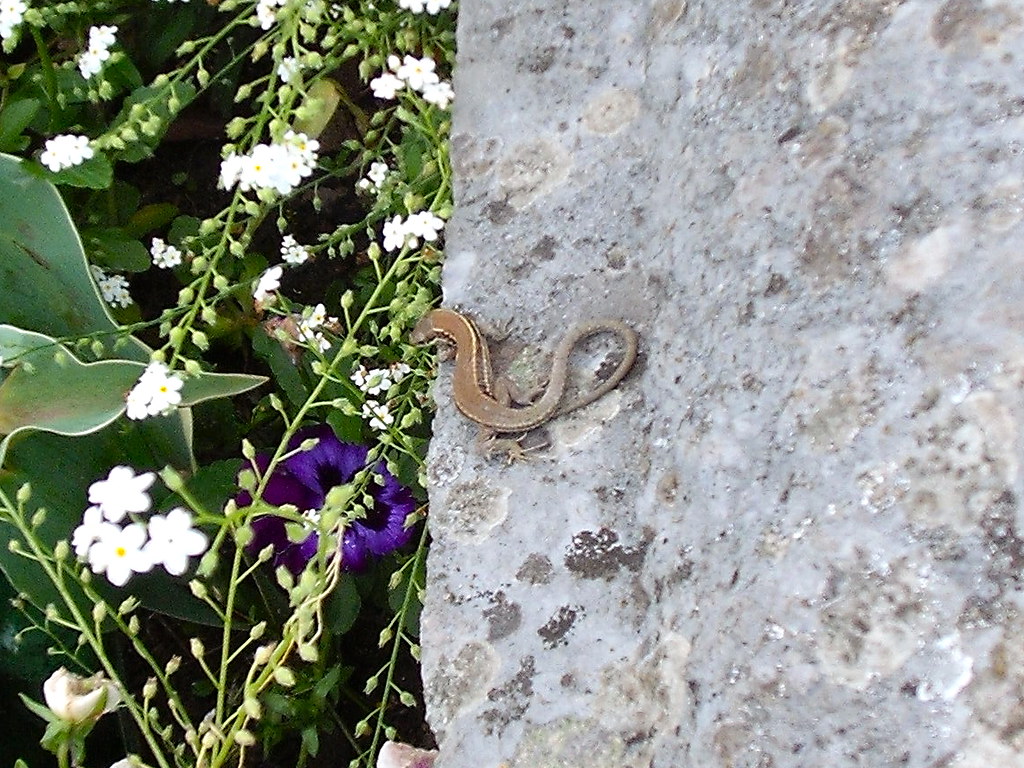 I eventually found some toilets in the park and I relieved myself – much to my relief. Afterwards I found a different part of the park and went and laid down on the grass. There were some guys out cutting the grass, but I chose a patch which was uncut so that I could make a daisy chain. Which I did.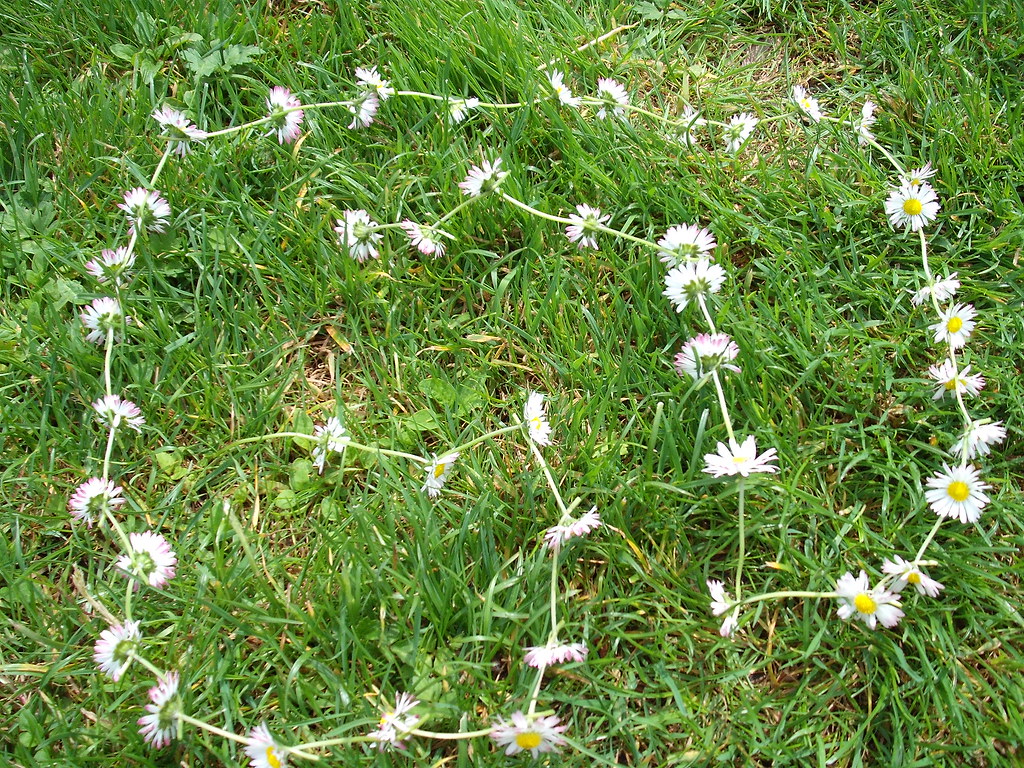 I had looked up timetables earlier, and knew that there was a train from Valence Ville to Marseille at 12h30. That wouldn't have given me very long at all in Valence, so I had decided to wait until the train at about 2h30. It turns out: that was a bad idea. Well, it was a good idea, but a decision that unfortunately led to a lot of stress, and through no fault of my own.
I got to the station with plenty of time to spare for the half past two train. Except it didn't show up… but instead there was a different (unscheduled) train which the boards said was going to Mirimas only, will a little extra bit of information saying something like "correspondance Marseille en car". That was confusing. It now know that is means "connection to Marseille by coach", but why would I want to go to Marseille by bus? I have a train ticket, which I spent a lot of money on, and I've already validated it for today so I'm going to use it, but hook or by crook.
Why was the regularly scheduled train nowhere to be seen, and why instead was there a train only going to Mirimas which would require a bus to get to Marseille? I went to the information booth at the station and he told me that if I wanted to go to Marseille today, I needed to get to the TGV station. The TGVs use different lines from the slower, normal trains. He said there weren't any trains to Marseille. That's not what the timetable said, but okay. Maybe something had changed. I didn't get round to asking him what the "correspondance Marseille en car" meant, as he didn't speak English and by this point my French was really being stretched thin. Next I went to the booking office, and asked to reserve a seat on a TGV from Valence TGV to Marseille. Nope! They're all full! Okay then, fine. Which regional (slower, non-TGV trains, "TER") could I get? There was one getting in at 7 and one at 11! Much later than I had hoped to arrive at Marseille, but that'll have to do. I received a printout of these times, and walked back to the park. I bought some postcards on the way and wrote them when I was sitting in the park – one to Grandma, and one to Mike – and then I posted them.
Soon it was time for the first scheduled TER, and a storm was rolling in as I headed for the station. Real big clouds.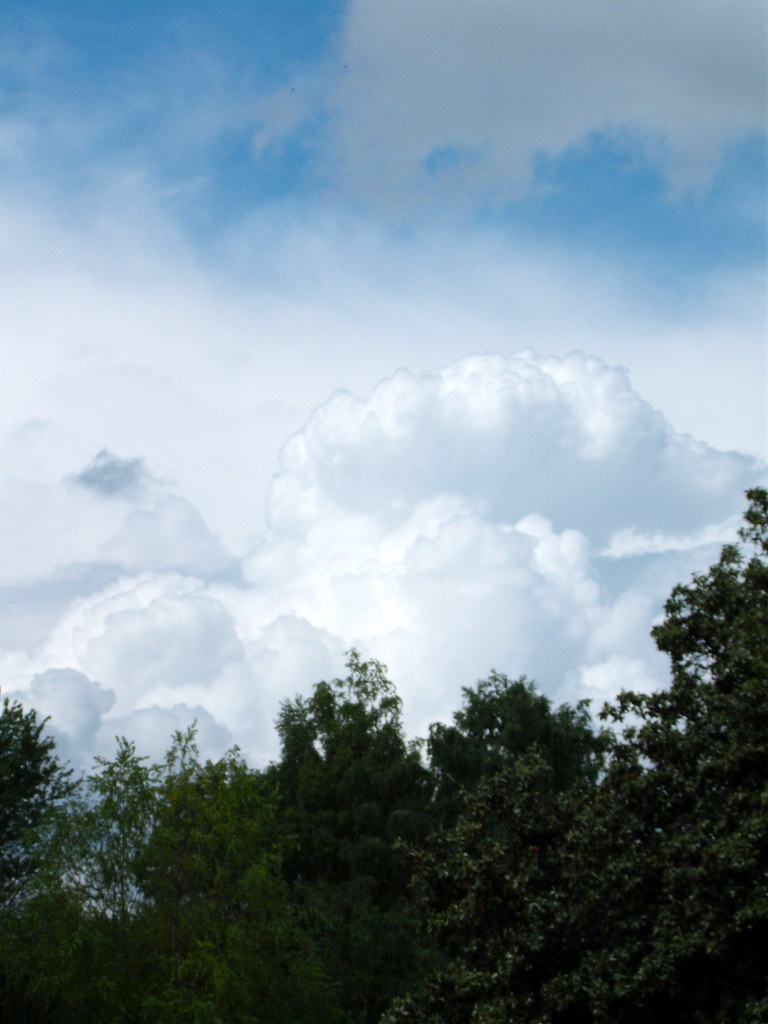 The rain held until I reached the station. But the train wasn't going to Marseille. By this point I wasn't going to be surprised by anything, but I'd still get annoyed – and worried, because I had nowhere to stay in Valence. I needed to get to Marseille by the end of the day. Instead, the train was only going as far as Avignon! I went to the booking office again, and asked a man why the train scheduled to go to Marseille was terminating at Avignon. He had no idea and was really confused, but eventually found me some connections from Avignon to Marseille. (I also tried to reserve my Bordeaux – La Rochelle leg for later in the month, but it turns out that it wasn't possible – reservations are not necessary on that route).
At that very point, the lights inside the station went off for a second – the storm had arrived! Lightning! I went to the platform to wait for Avignon train (which the monitors now said was 15 minutes late). A bit later, after hearing the rain pounding the roof and watching the flashes of lightning, there was an announcement on the public address system. I knew it was about Marseille, but what with the business of the station and the raging storm, I didn't catch most of the message. No one could help me – and train announcements are hard enough to hear, even in English and on a clear day!
Photo of Valence Ville station by Eric lecaroubier:
I somehow found an official SNCF woman and she told me the news: we had to go to Valence TGV then get the TGV to Marseille. I asked if I needed a reservation – usually travelling on a TGV without a reservation gets you a penalty, and I had already found out that there was no reservations available. No, she said. Special circumstances. Screw the reservations (she didn't say that). She pointed me across the platforms to the right train. I headed over and looked for another member of staff to tell me the deal before boarding the train – you can never be too skeptical, especially in a foreign country like France. You definitely don't want to end up on the wrong train. That's worse than not being on any train. I found a man and asked him what was going on. Same story – giving the reason that the Avignon train was too late to make its connection to Marseille.
I got on the train with maybe 30 seconds to spare, and saw 3 French guys who I'd seen earlier in the booking office. They asked what I'd managed to find out, and I told them that the booking office hadn't been very helpful. We still didn't know the root problem, but being French, I guess they had understood the announcement. It was fortunate that I made these friends, and that they spoke English, as several times over the next couple of hours I needed to ask for their help with language and knowing what to do.
The rain was ridiculous. At Valence TGV it was absolutely pouring down… and the station was really busy. The noticeboards said that the TGV to was 10 minutes late, but having waited this long already to get back to Marseille, I didn't care. I like hanging around train station, anyway. As the arrival time drew nearer, we were permitted to walk down to the platforms. At Valence TGV, the station concourse is raised, and there are lifts and escalators down to the platforms below. Have a look at some of these photos that I found online: the whole station, and a double train boarding.
Photo of Valence TGV station by franxk:
Photo of train arriving at Valence TGV station by reallyboring:
In about 30 minutes of waiting on the platform, several TGVs passed through the station on the central lines at huge speeds. (When in the station, the passing trains are separated from the platform lines by a fence, probably to reduce noise and terror, so you can only ever see those them when they were just entering or leaving the station, not right up close). Honestly, if you've been scared or surprised by a fast train passing you by, close up, you'd be absolutely terrified in France. The trains are loud, and fucking fast. Maximum speeds are almost 200mph, compared to a very maximum of 125mph on normal British lines. And what's even more impressive is that the trains had very short headways. After one train passed, another one might pass in the same direction in what seem likes barely a minute.
The French guys that I'd met starting smoking something which smelled like weed. It was unusual to me, as people aren't allowed to smoke on British platforms any longer. Our train arrived as predicted (wow), and it was comprised of two TGV Sud-Est trains. That meant that there were 16 (=2*8) coachess. The French sure like their train travel. And yet… the train was packed to fuck! There were loads of SNCF staff onboard, but thankfully they seemed to know the situation with all of us non-reserved people heading to Marseille. I didn't have any hassle from them, at least, and so I went a whole day without showing my ticket. What a waste.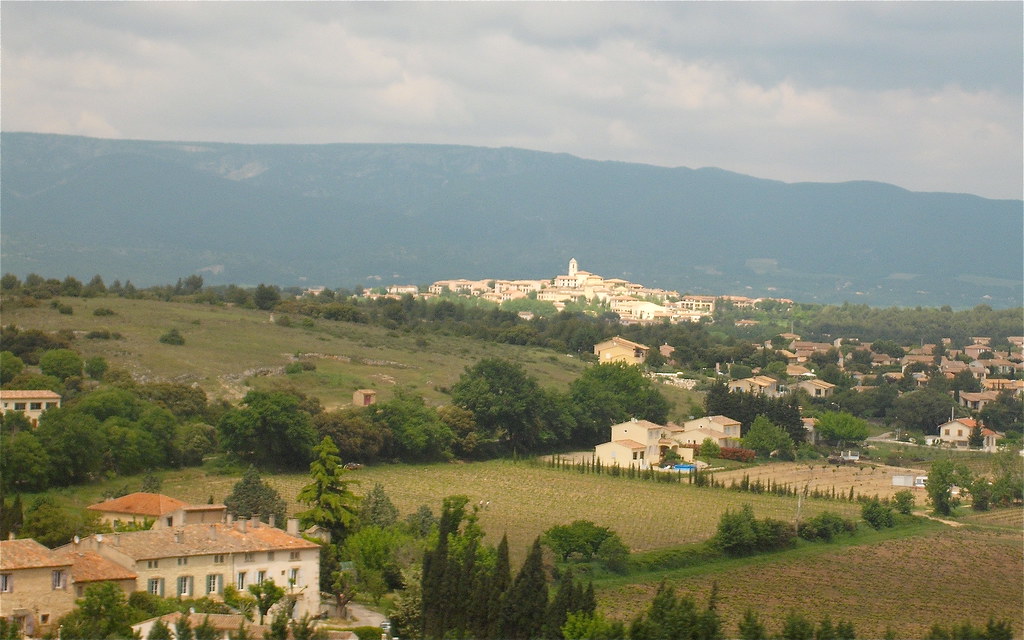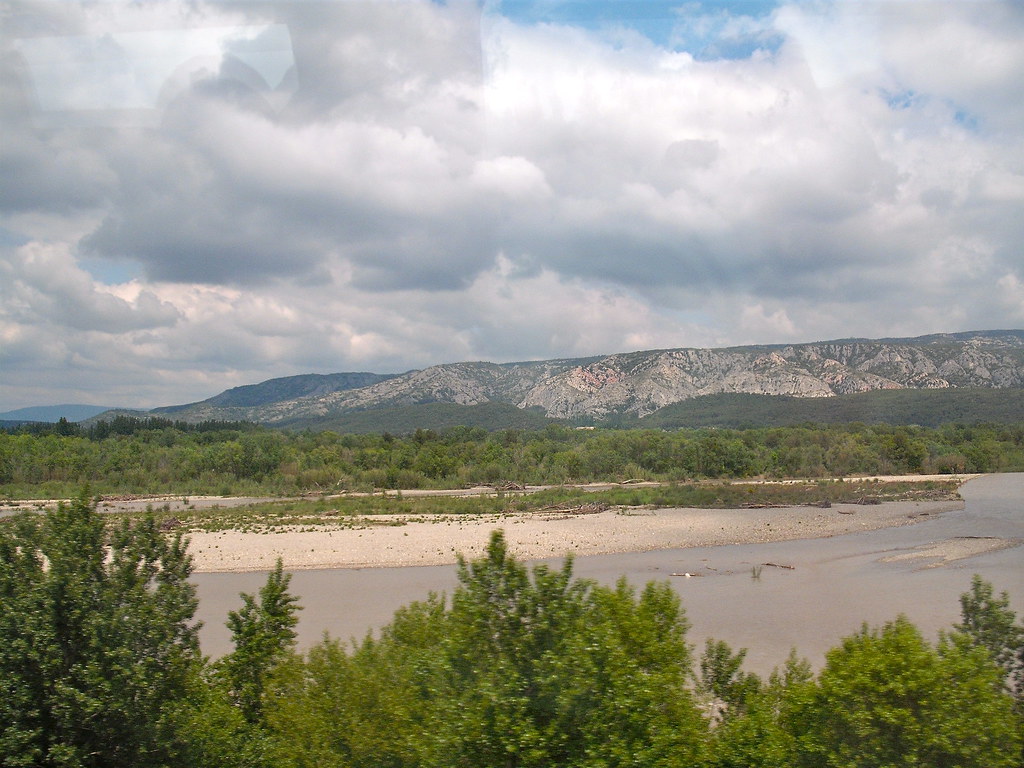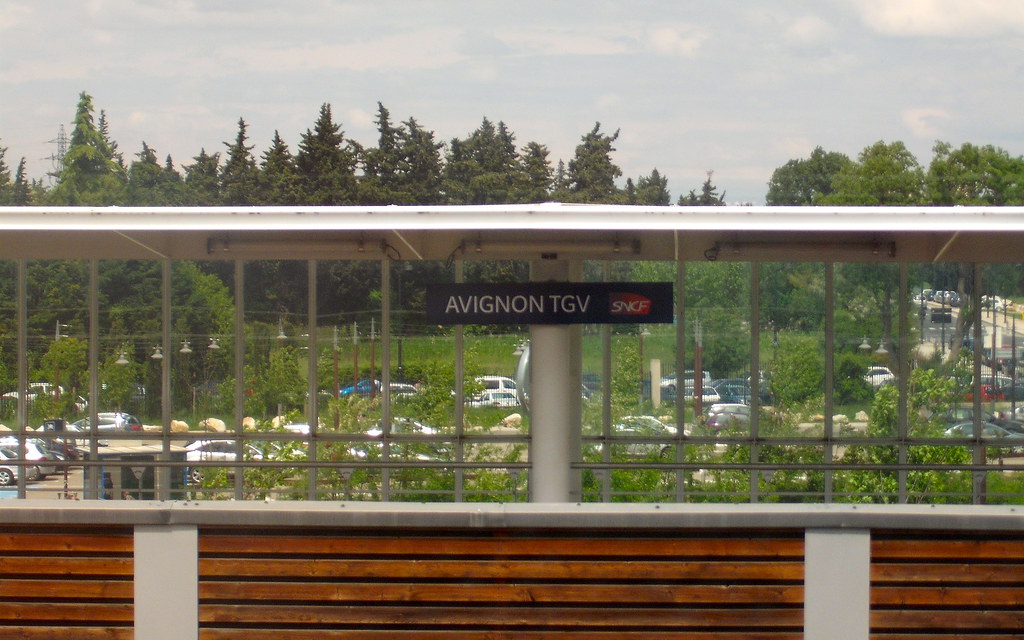 I had to stand with my bags until Avignon, at which point we had escaped the storm and it was sunny. There were beautiful views, with the railway line taking on impressively steep gradients, and the sky was filled huge clouds. Unfortunately, with the stress of everything, I didn't take any photos. I briefly got a seat at Avignon when someone left the train, but I was quickly turfed out as someone go on to claim their reserved seat. Never mind. I feel sorry for all of the long-booked passengers who had their journey spoiled by a flood of scumbags joining the train without a reservation, cramping the whole train and taking your seat. It's happened to me before. Thankfully, I didn't have to stand for long. Marseille was a surprisingly short trip away from Avignon, and after going through lots of tunnels, I was delighted to arrive in Marseille.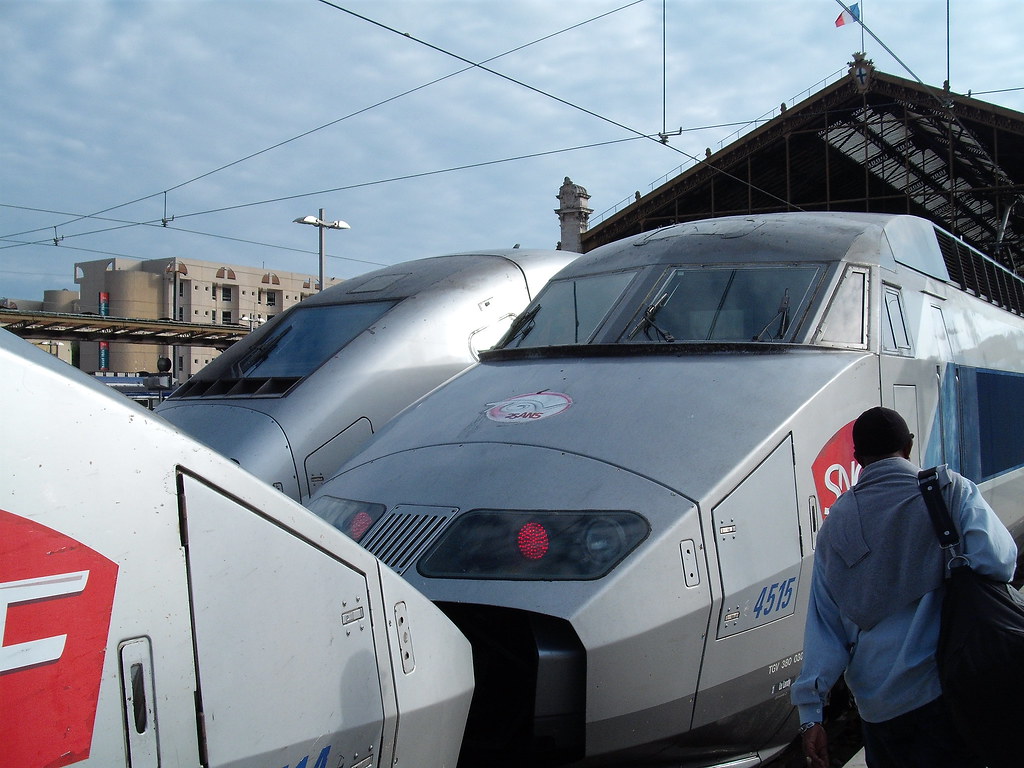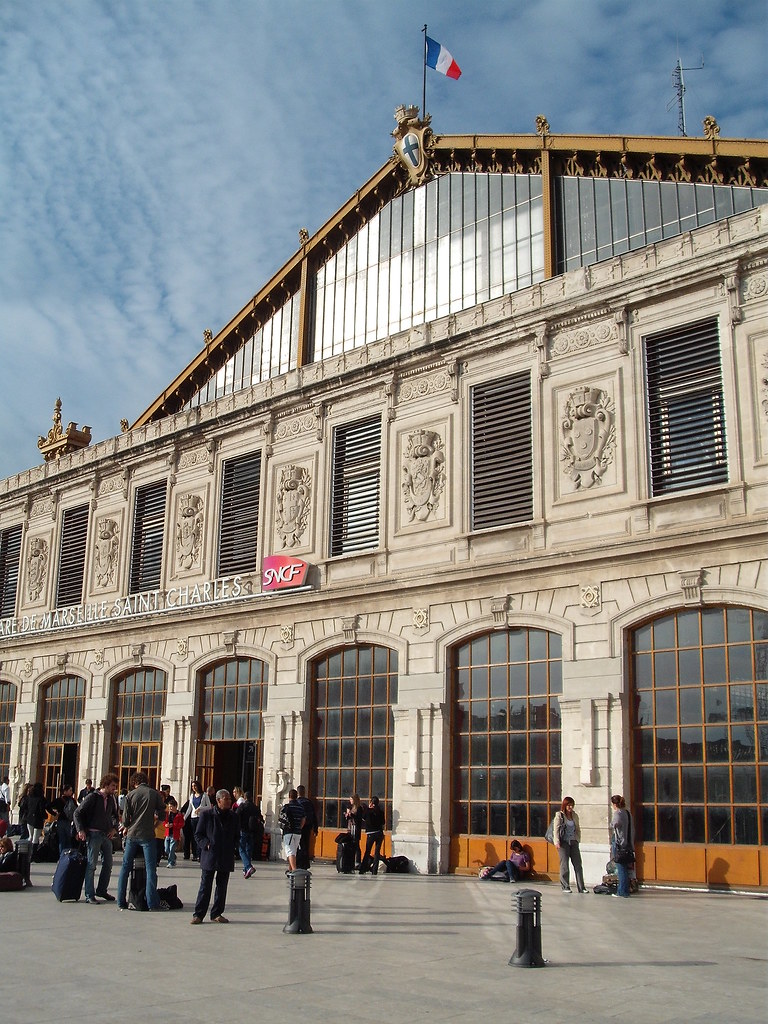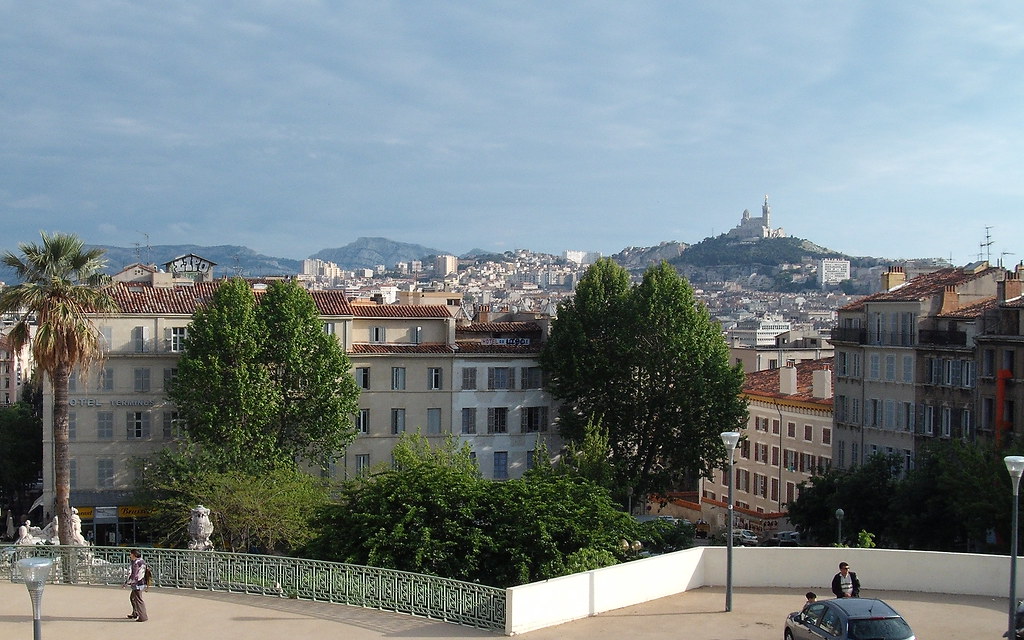 Marseille is weird. That's how I feel about it at the moment.
Vertigo Centre (which is the hostel I'm staying at whilst I'm in Marseille) was very close to the station – handy – and I found it easily. It's a nice place, but I can't be bothered writing much about it. It's quaint – obviously adapted from several old houses to become this hostel. My bedroom is in a sort of outhouse, which sleeps 6 or 8 and has its own bathroom. Whilst sorting through my stuff in my room, I met an Aussie called Jimmy. We chatted for a bit and he gave me a book that he's finished with, called This Bleeding City by Alex Preston. I only just now realise that maybe he was expecting me to give him one of my finished books in return. Well, I didn't. I had a shower (not bad) and went to checked out the hostel and use the Wi-Fi – which didn't work.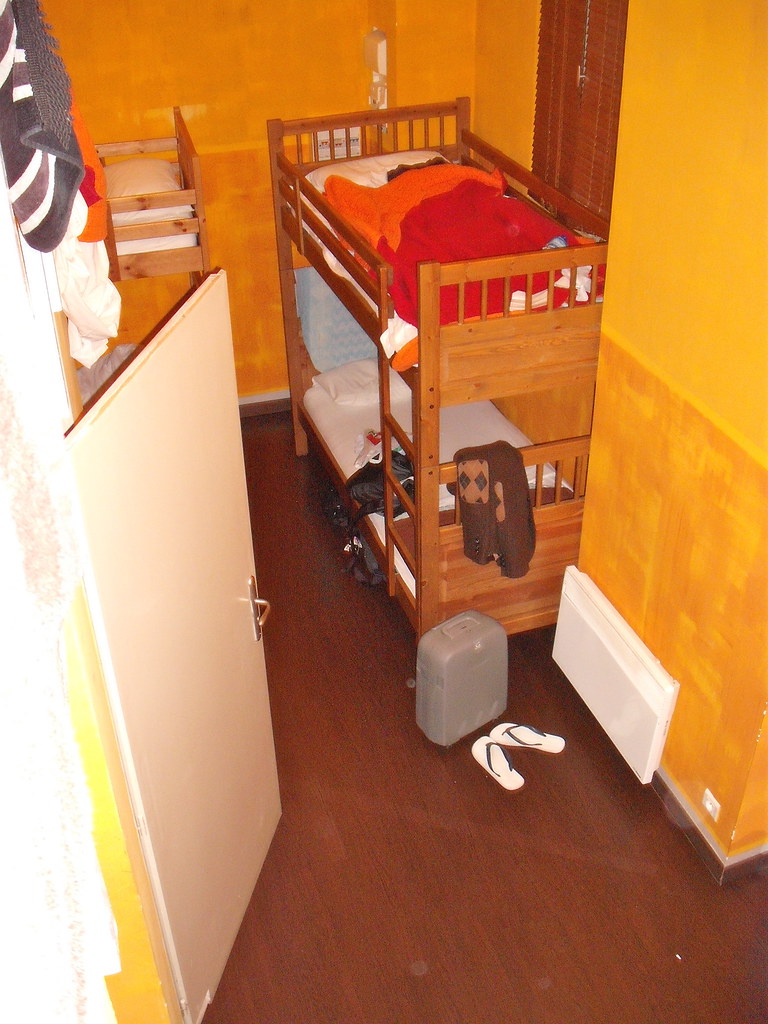 Once I was satisfied with the place, I just my stuff on my bed (I had to be trusting, there was no place else for it) and I went for a little walk around Marseille. I am sick and tired of beggers. Fuck. Off. Most of the people around the hostel were not white French, instead there were a lot of people dressed in Muslim garb and a lot of African-looking people. I bought a 6-pack of Kronenbourgh 1664 and some water from a local shop.
Marseille is a total melting-pot of cultures, but I was disappointed by what was available locally – I couldn't find authentic food, no food stalls, no quaint or cool restaurants serving local food. Instead it was all just the typical greasy spoon type place, serving kebabs and burgers. There were also about a million "Internet + Taxiphone" shops. The French sure must like surfing the web and riding in taxis.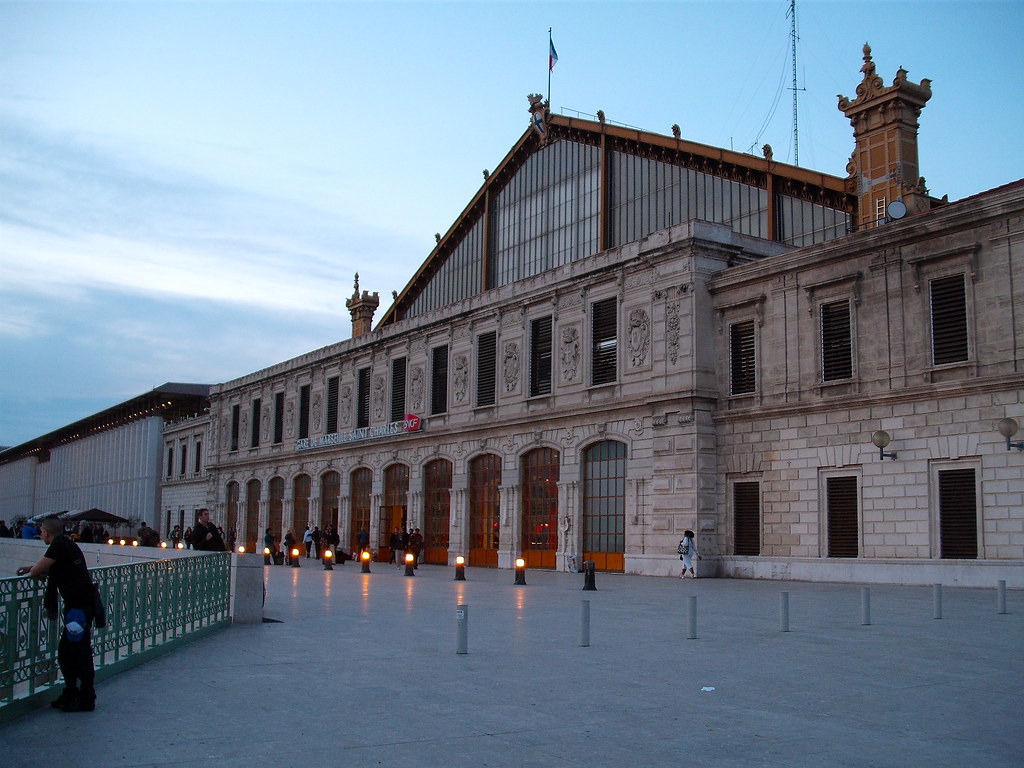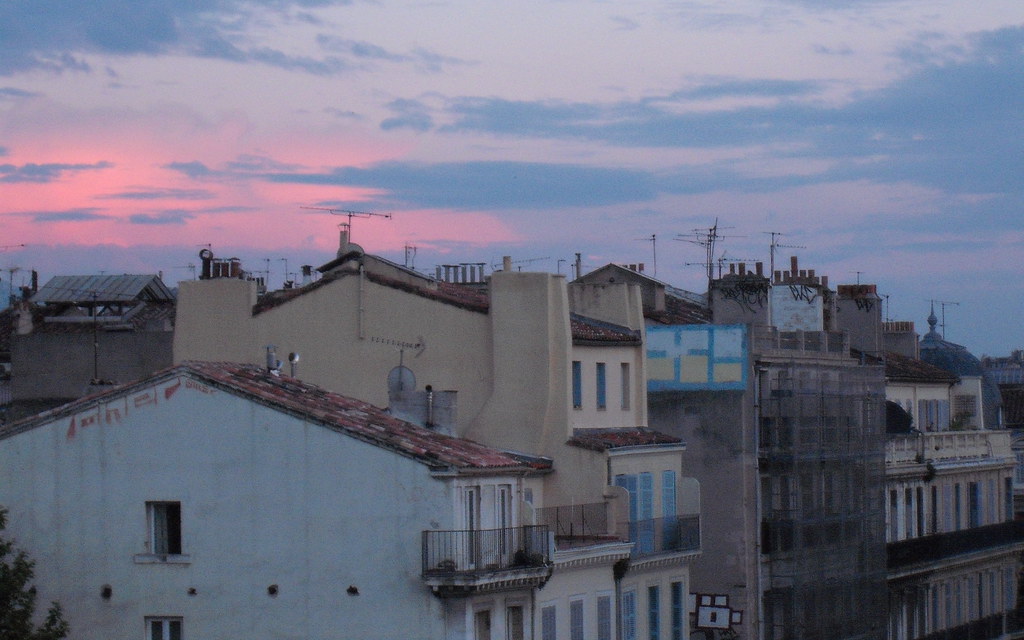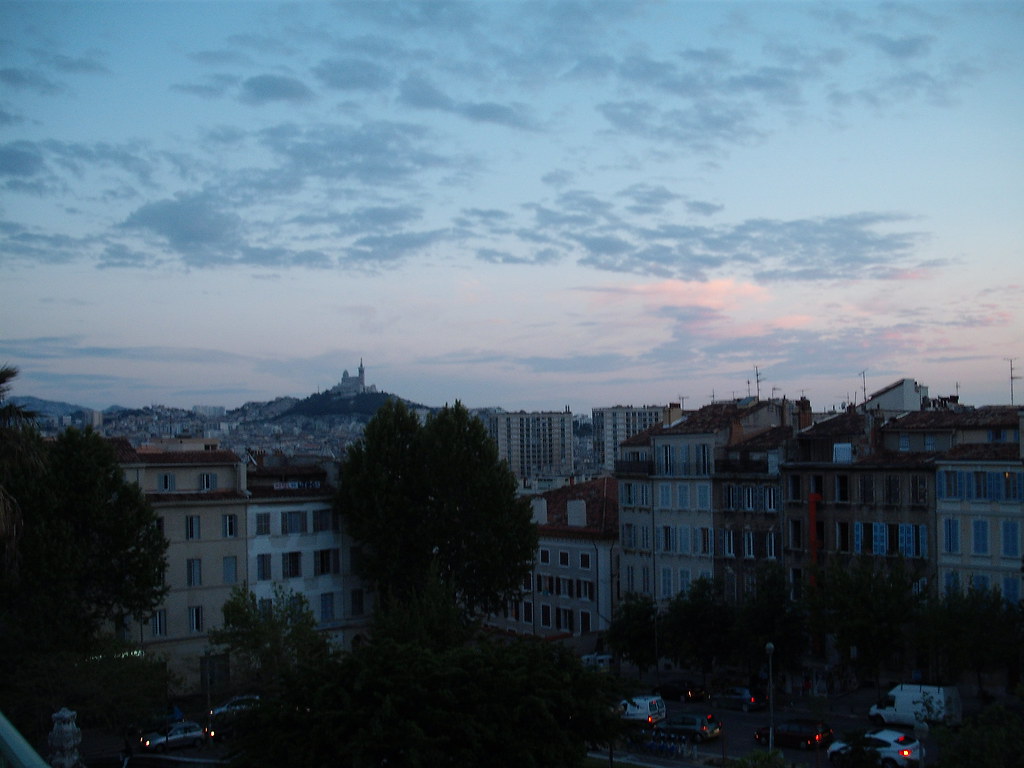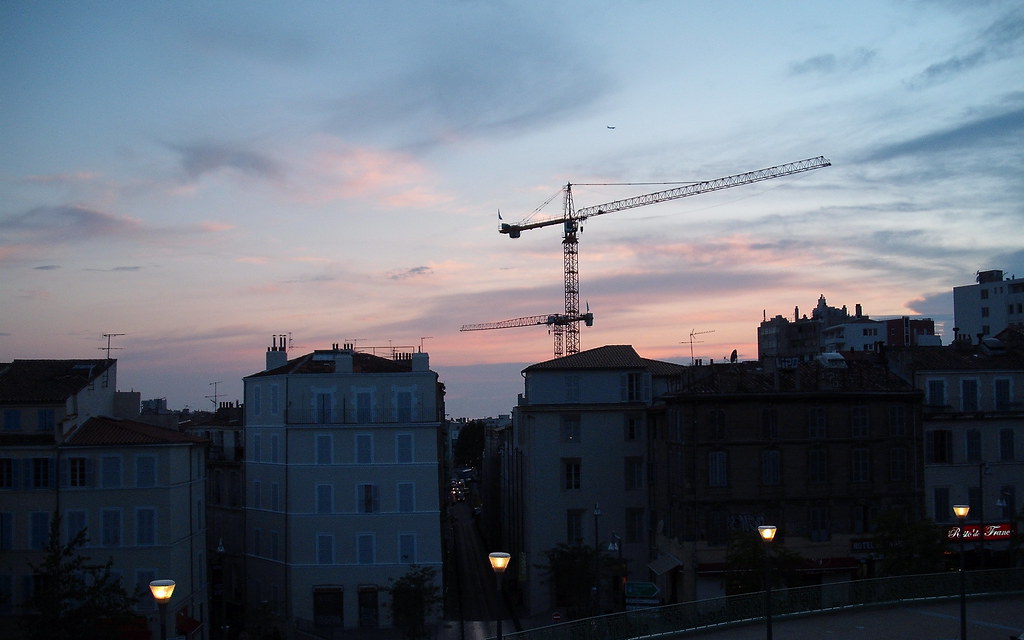 I headed back to the hostel for the night, where I used the internet, drank some beer whilst reading some articles in Instapaper, and then I went to bed.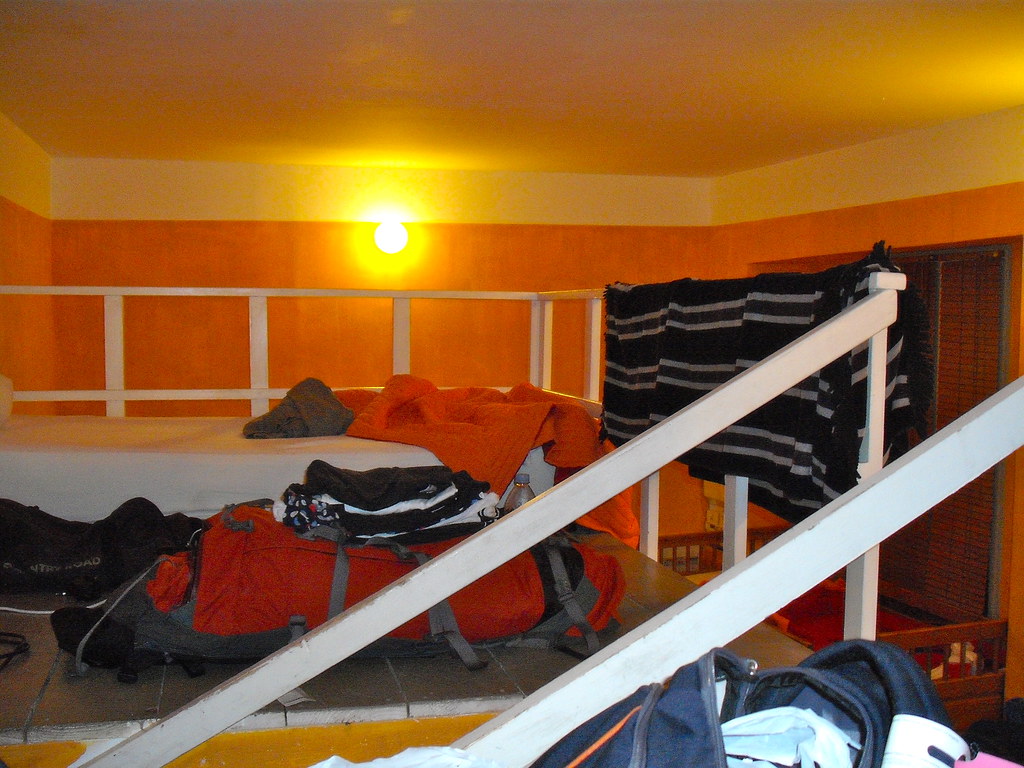 Today, which is Thursday, I woke up at 7:30am. From some reason I'd been dreaming of a girl I used to know at primary school. Why? Weird. At one point I had dreamt that I was going to going to be going to Inverness Uni (really) to study biology. Laughable. I also dreamt that my St Andrews accommodation application (for standard self-catered housing) was granted. LOL.
Did I note that there were loads of beautiful girls on the TGV yesterday? Well, there were a lot.
I spent quite a while playing with my iPod in bed – the internet is now working on it.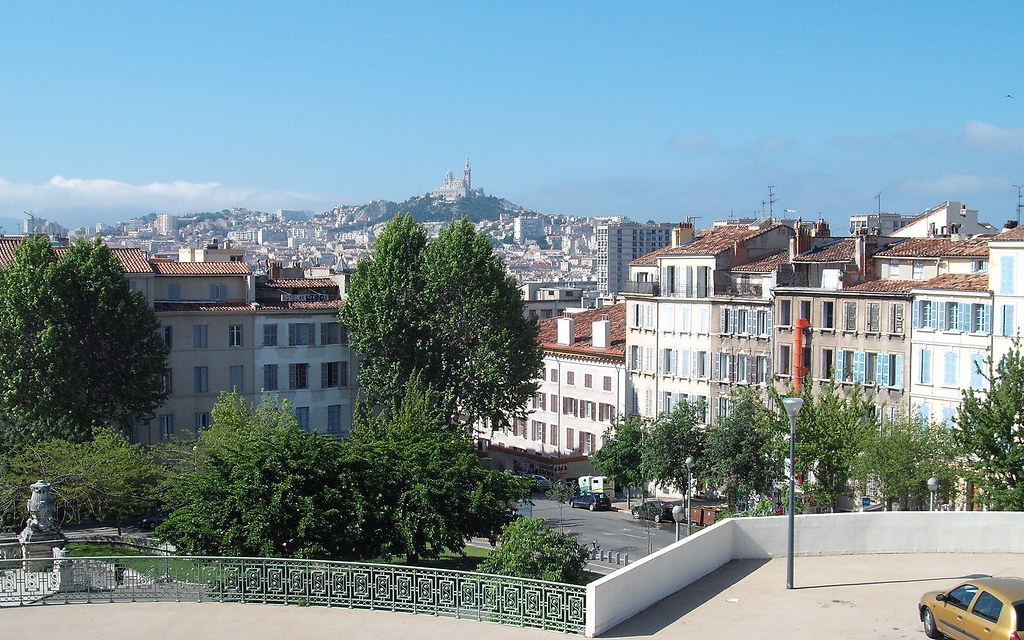 I got up, checked how much tickets to Nîmes would cost (€19, about what I was expecting) and then I headed to Notre-Dame de la Garde, via Vieux Port (the old port). Finally it was really sunny, but the air was still cold – maybe 16ºC. After listening to an episode of PadPundit with Scott Bourne, I carried on listening to Starship Troopers.
I was amazed by fish market at the old port – there were so many types: big and small, red, pink and white, lobsters and even octopus.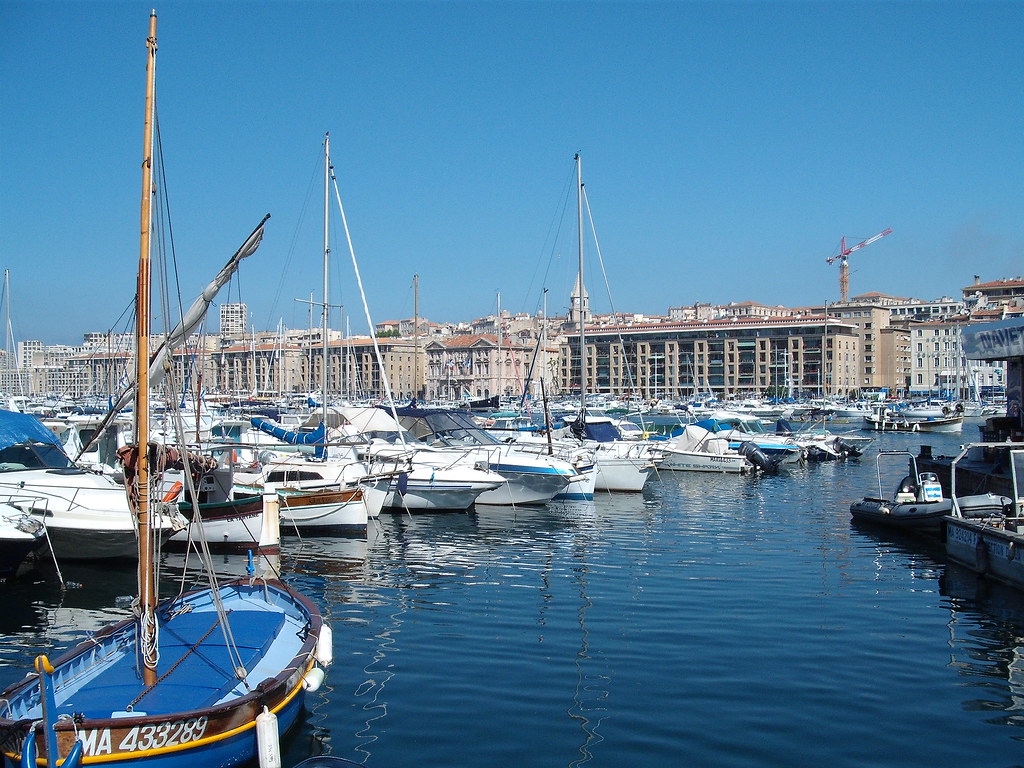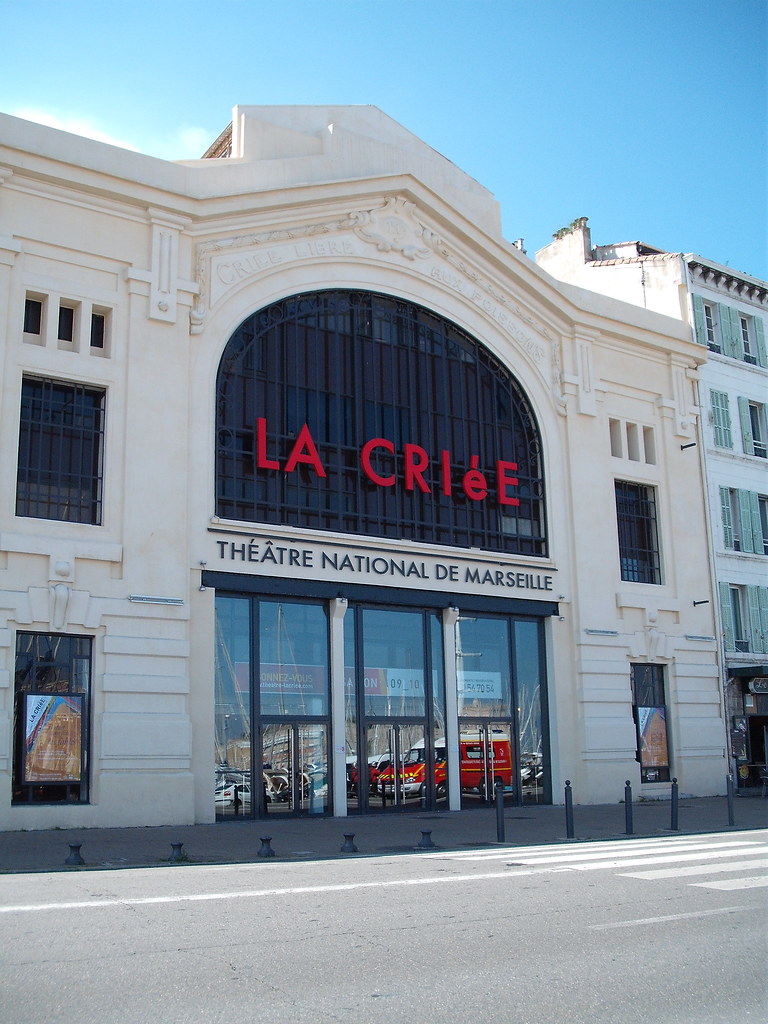 I passed a Lidl store but it wasn't open – I'm not sure why not, there's probably some sort of public holiday going on. Instead I went to a different place and stocked up on groceries. I bought some Babybell, plums, chorizo, orange juice, mackerel fillets, yoghurts, and possibly something else. It came to under €10.
I ate some of it in a park where I texted Mum (I texted Dad when I was on the TGV yesterday, moaning of my troubles) and then I carried on to Notre-Dame de la Garde, which has amazing views over the whole city and the sea.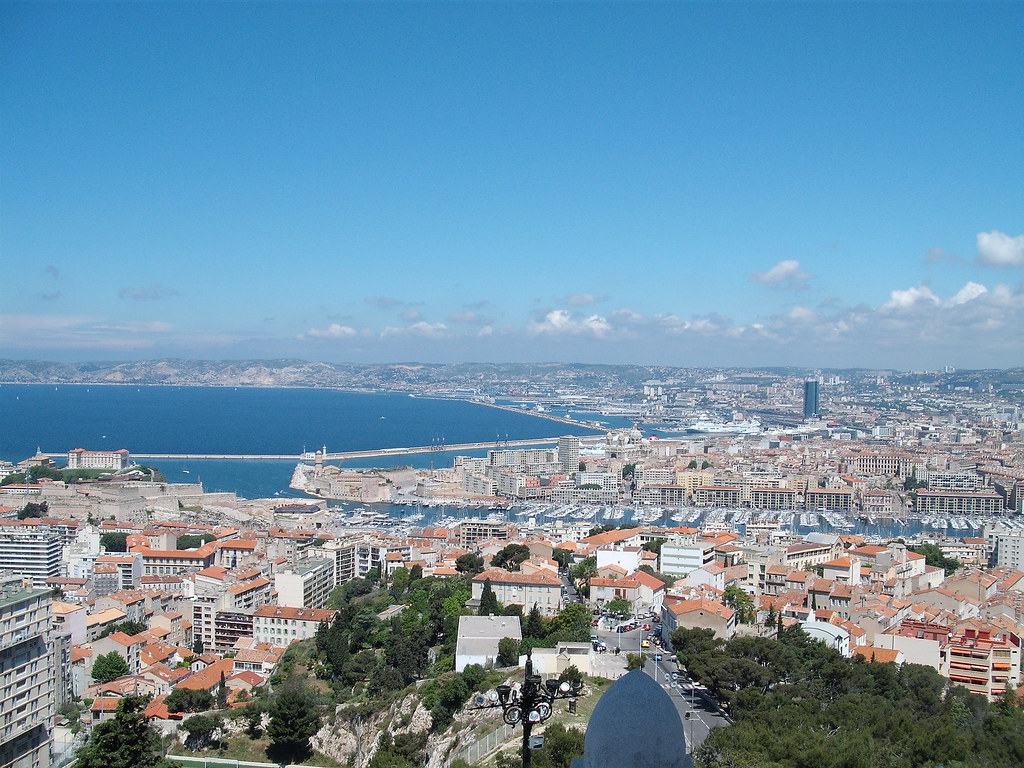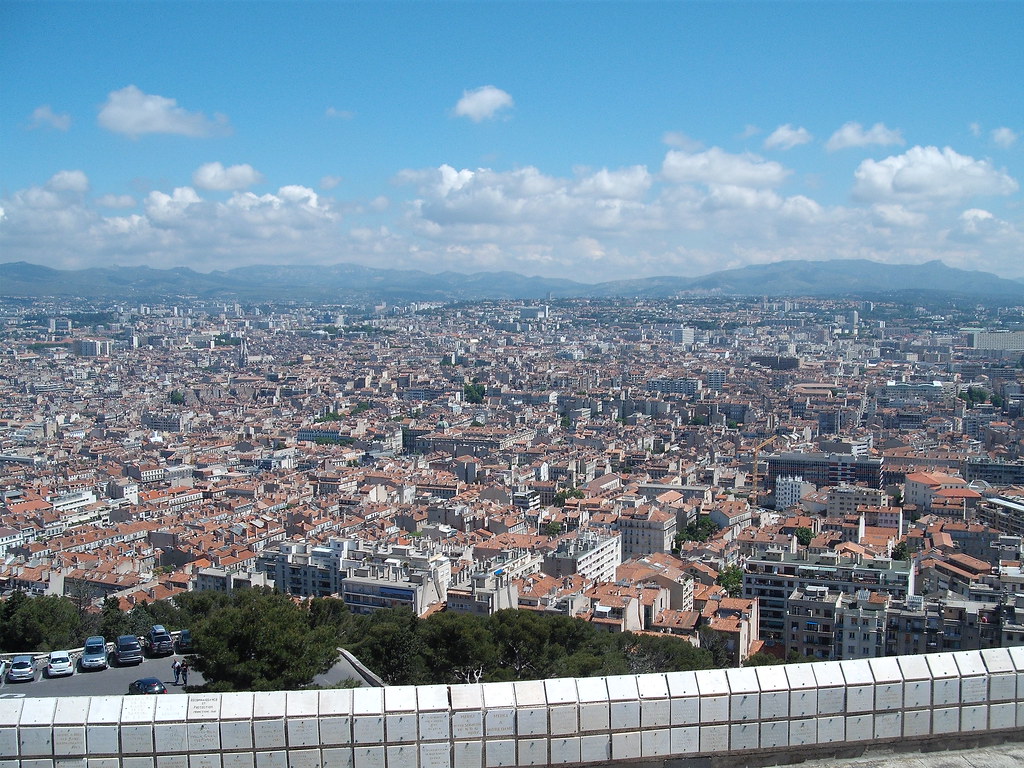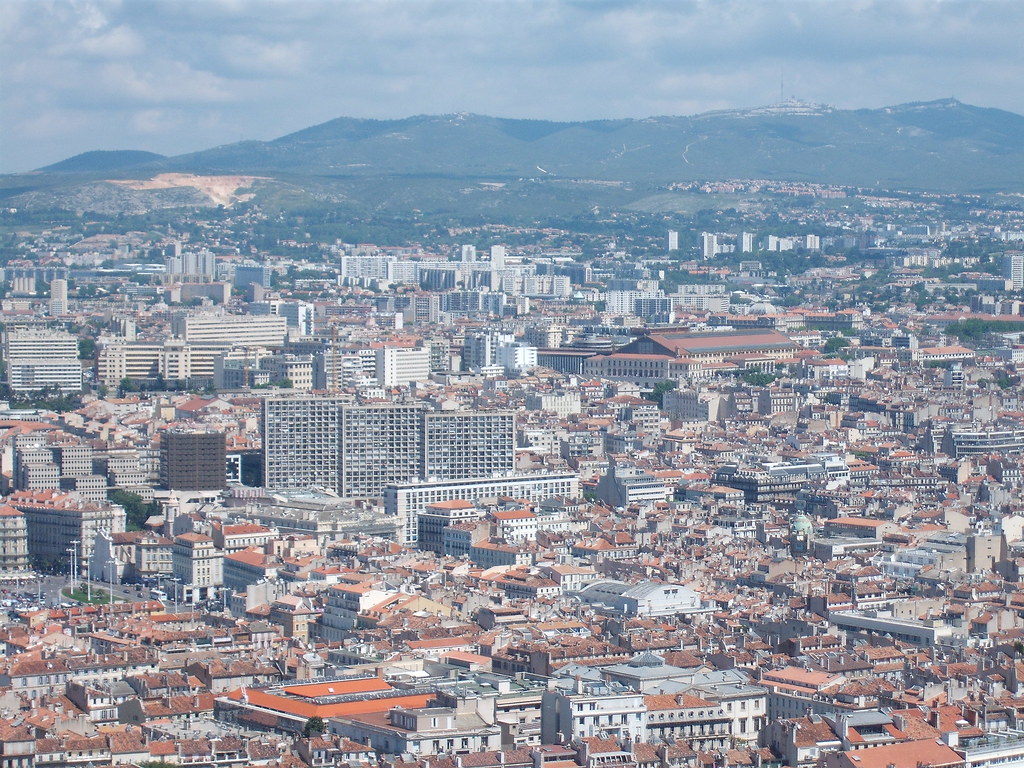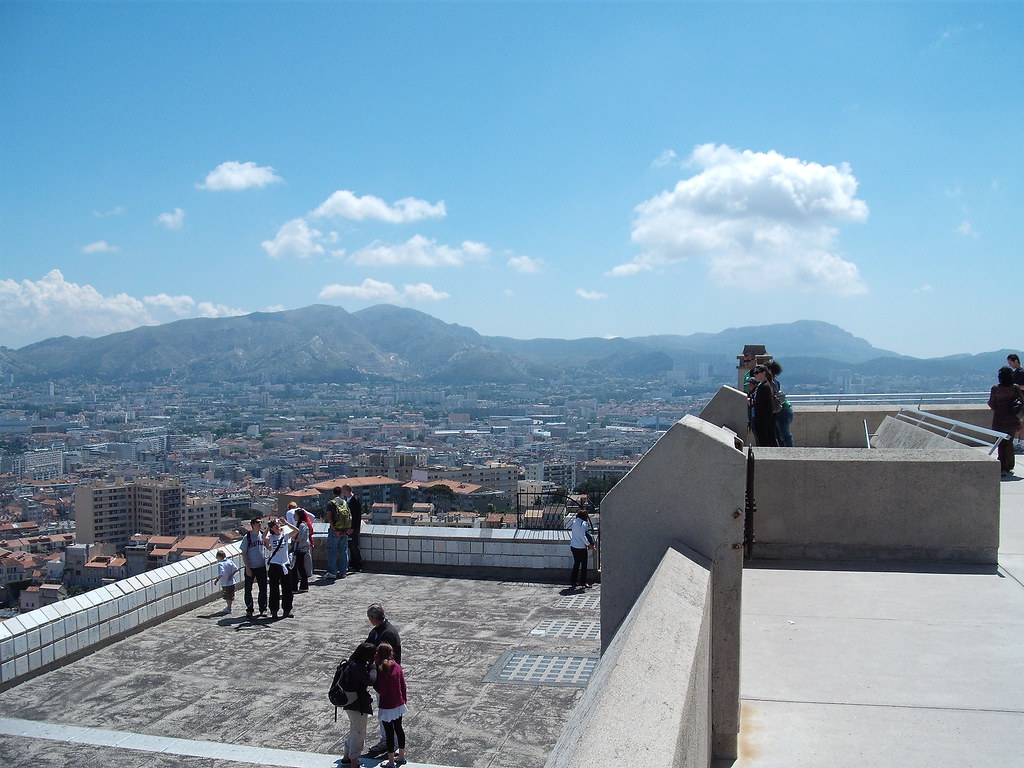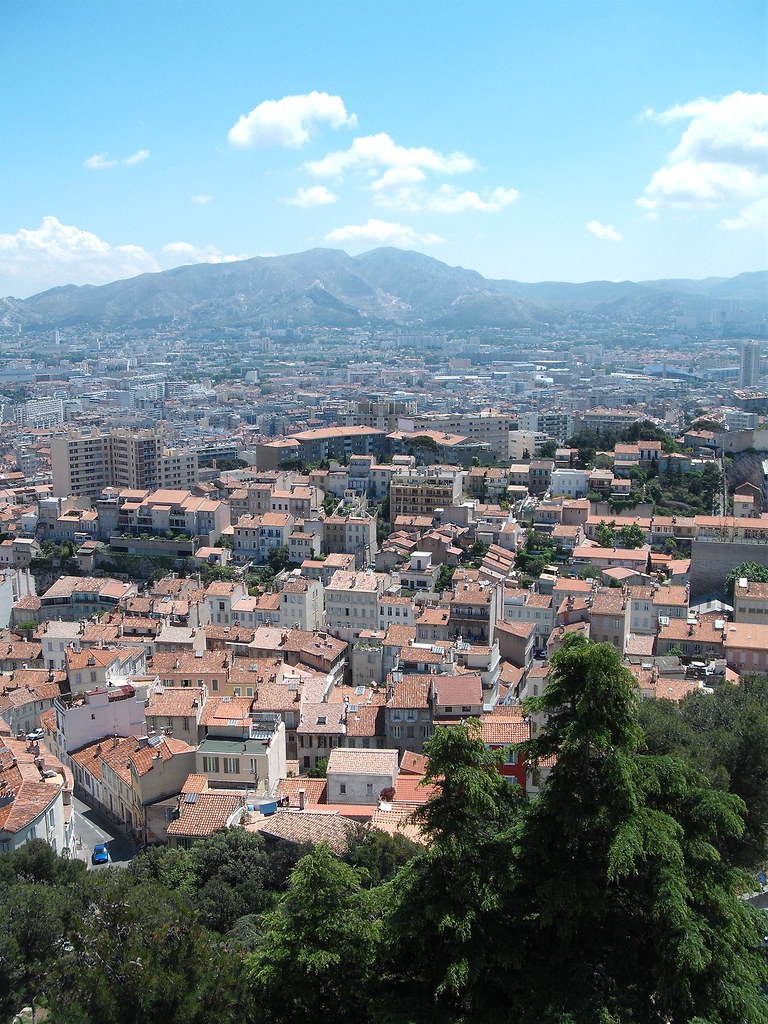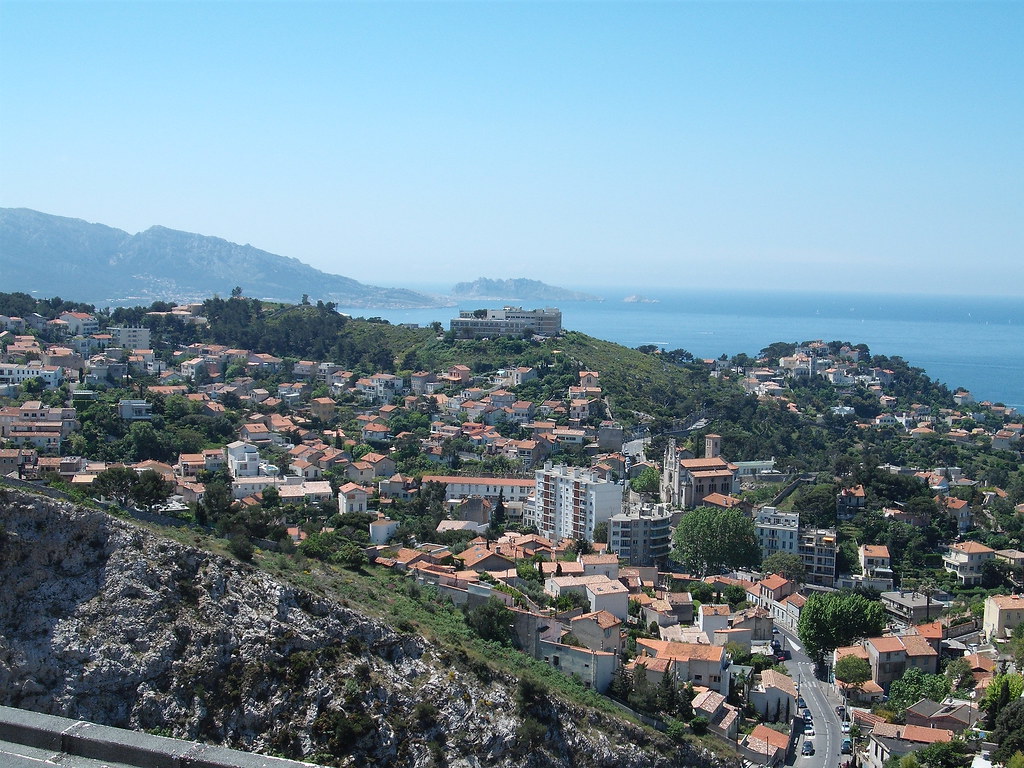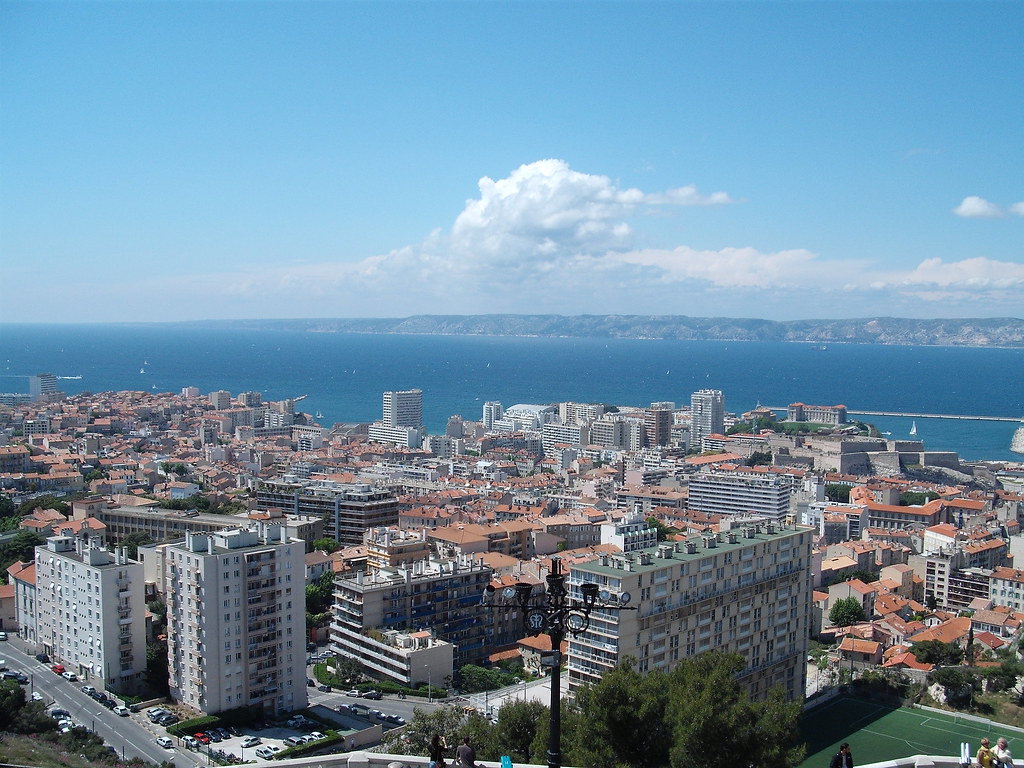 I bought and wrote some postcards (to Poppy, Dad, and Mum), then I got to work writing this entry which has taken a while. I'm slightly worried that my arms have become quite sunburnt, despite the copious amounts of sum cream that I'm wearing.
I'm going to continue walking around the city now, I'll maybe head to the coast before walking back to the hostel in evening. Maybe I'll eat out tonight – I really want to try authentic local bouillabaisse. And I need to send these postcards, too. I'm hungry.
Bye for now.