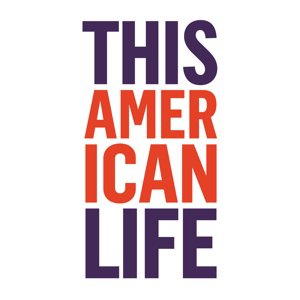 "From WBEZ Chicago it's This American Life distributed by Public Radio International."
Just over a month ago I caught podcast fever like I've never experienced before. Having listened to Andy Ihnatko recommending the show for years on MacBreak Weekly, and more recently having my good friend and future housemate Mr Adam Kesby recommend it, when an episode of This American Life was mentioned on one of my favourite blogs, I took notice.
I decided to check it out, and I loved what I found.
Do you love watching documentaries? Do you like learning things and finding things out? Do you enjoy feeling cultured and having a wide view of things? Do you want to get inspired? Yeah? Then you'll love This American Life. It gives me the same enthusiasm that the best television and film documentaries do, and you can listen to it whilst walking. Or eating. Or gardening. Or shitting. It's up to you.
Episodes of This American Life are always an hour long, and are usually split into several "acts", unified by a single theme. Each act is a different segment of the show and could be anything, but it's usually documentary style. It could be personal, factual, funny, moving, or interesting. The About Us page puts it this way:
There's a theme to each episode, and a variety of stories on that theme. It's mostly true stories of everyday people, though not always. There's lots more to the show, but it's sort of hard to describe.
They do have a longer guide, if you'd like.
Episode #441, "When Patents Attack!", was the first episode of the show that I ever listened to, sitting in Coach D of the northbound Highland Chieftain on 26th July. I was returning to Perth after a short stay in London, during which time episode #441 was released. In the previous months, there had been much bother in the 'tech community' about the morality of software patents and the existence of patent trolls. Of particular concern was a company called Lodsys, which was suing iOS developers over their use of In-App Purchase techniques.
Basically: it's all a load of evil bullshit, and so This American Life decided to cover it. All of the tech blogs of course linked to it, with a strong recommendation to listen. This time I followed the advice. Really, you should listen to the episodes if you're at all interested in the issues of software patents and patent trolls. It's very good (although not quite one of the best).
The next episode I listened to was #438, called "Father's Day 2011". It was even better than "When Patents Attack!", and the stories it contained stick in my mind. Moving. I listened to it whilst gazing out the window at the passing coastlines of Northumberland and East Lothian. It was a decent journey.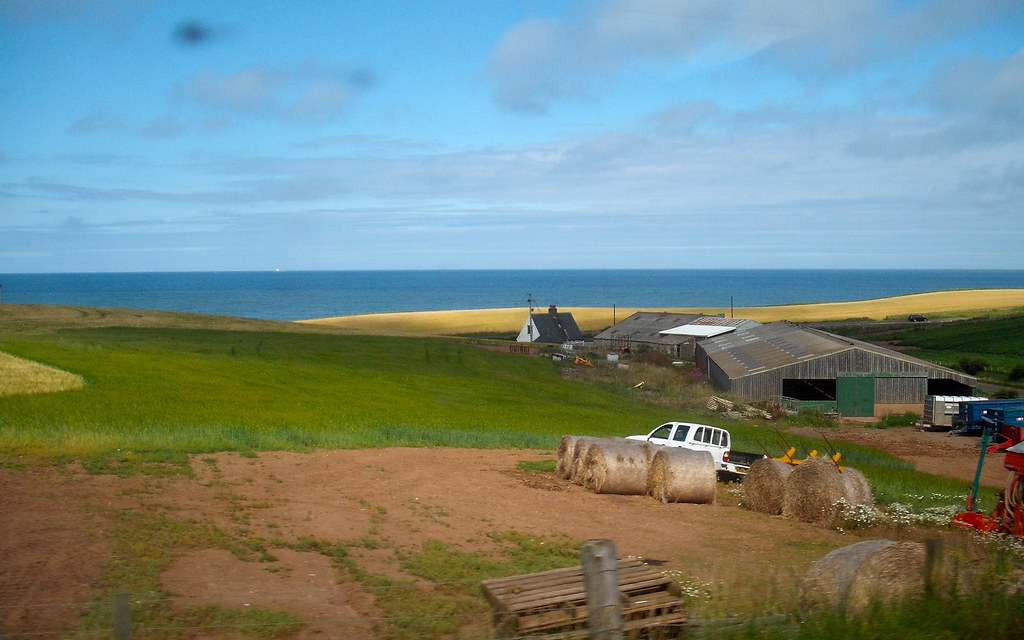 441 is a large number of episodes, yet as I write this entry in early September even more episodes have been broadcast. 444 in total. The first episode "New Beginnings" was broadcast in November 1995, when the show was called Your Radio Playhouse. Read the Wikipedia article if you'd like some history. The lack of polish and new-ness of the show is obvious in the first episode, but the promise is already there. For you number-lovers out there keeping track, there have only been about enough episodes for a new one every fortnight. Whilst an episode is aired every week on radio stations in America, roughly half of the time a rerun of an episode from the archives will be aired, rather than a new one. That's fine by me.
The show is also distributed as a podcast. The most recently broadcast episode is always available for download from the feed, without commercial breaks. The available episode is therefore not necessarily the most up-to-date one. As explained on the TAL podcast page, however, all of the episodes are available to stream for free or to download for a dollar ((Although anyone with some technical know-how can easily find the URL to the mp3s which the flash player uses to stream past episodes. They don't make it hard to find, but remember the show needs money to survive.)). You can browse the archives, and listen, on the website.
The host of almost all 444 episodes has been Ira Glass. He's a journalist by trade and the creator of the show, and he's wonderful.
He's got a weird voice, but I quickly grew used to it and started to like it. He seems like a really funny, sometimes playful, all-round decent sort of guy. Really endearing.
Perhaps my favourite thing about This American Life is that there is such a huge back catalogue. The About Us page says:
Probably the best way to understand the show is to start at our favorites page
That's probably a good idea. Many of my favourite episodes coincide with their favourites, so if this post has interested you in the show and you want to know where to start, I have some ideas. I've listened to about 70 episodes so far, much less than a quarter of the total. Here are the ones that I can recommend to get you started:
Something I've noticed about my favourite episodes: they tend to be composed of just a single 'act'. A single story. Most episodes aren't so focused on just one story, which I'm glad of. I love the more varied episodes, but my very favourite episodes mainly seem to be those which cover just one main story. Maybe I like the depth of insight which they give me. Maybe it's something else.
I've not listened to an episode for over a week, but that says more about my current emotional state than it does about my enthusiasm for the show. I just have other things to think about. Because that's what the show makes you do: think. And laugh. And maybe cry. I've not had that happen, yet, but I've barely got started listening…
Further Reading: