Travel log. Stardate 201005.07
It's the 7th May. I'm at the Trocadéro ((One of my favourite places in Paris. Approximate location of where I wrote this: 48.861840, 2.289788.)) ((Ruairidh's Mum is sitting next to me.)).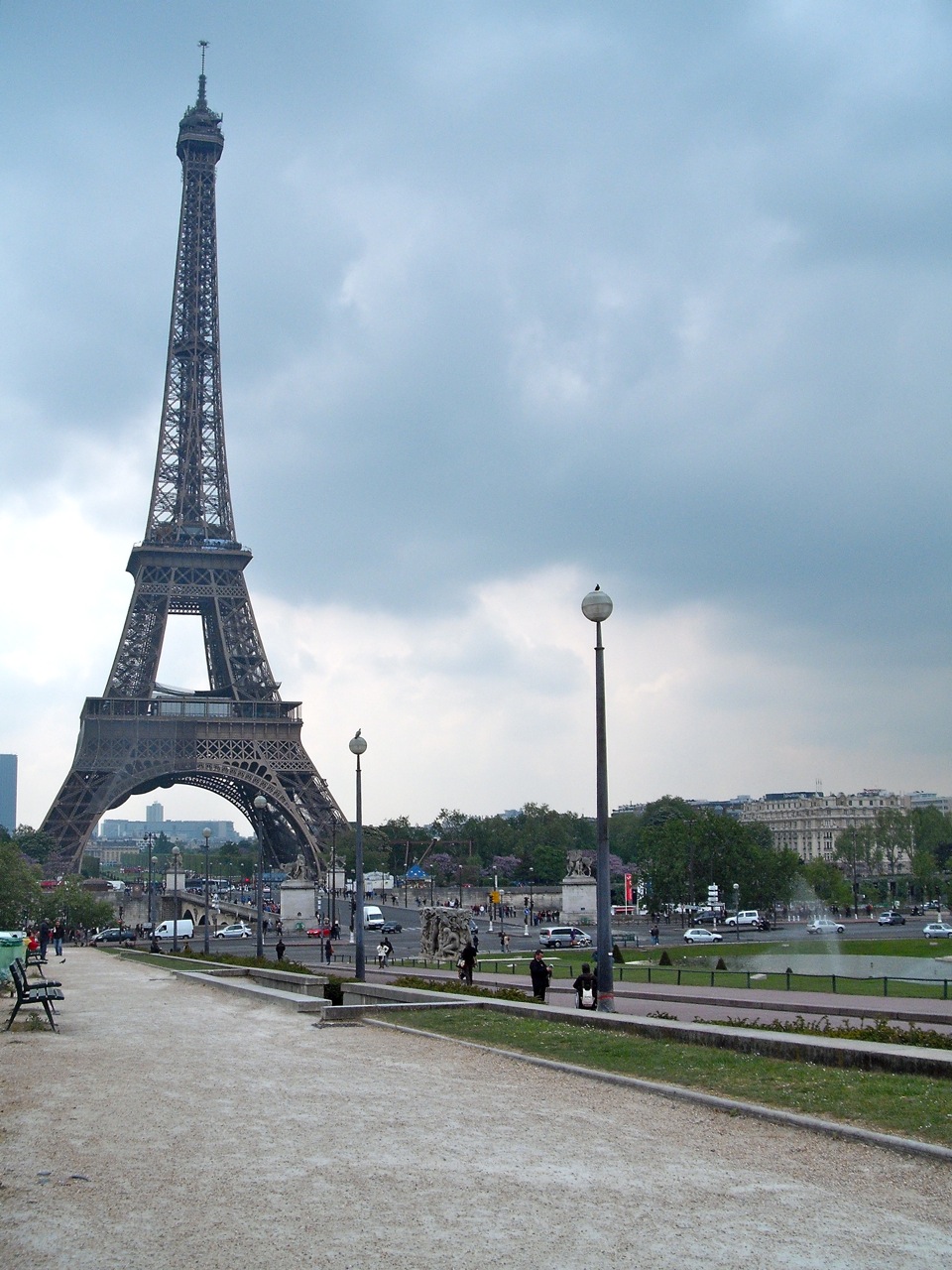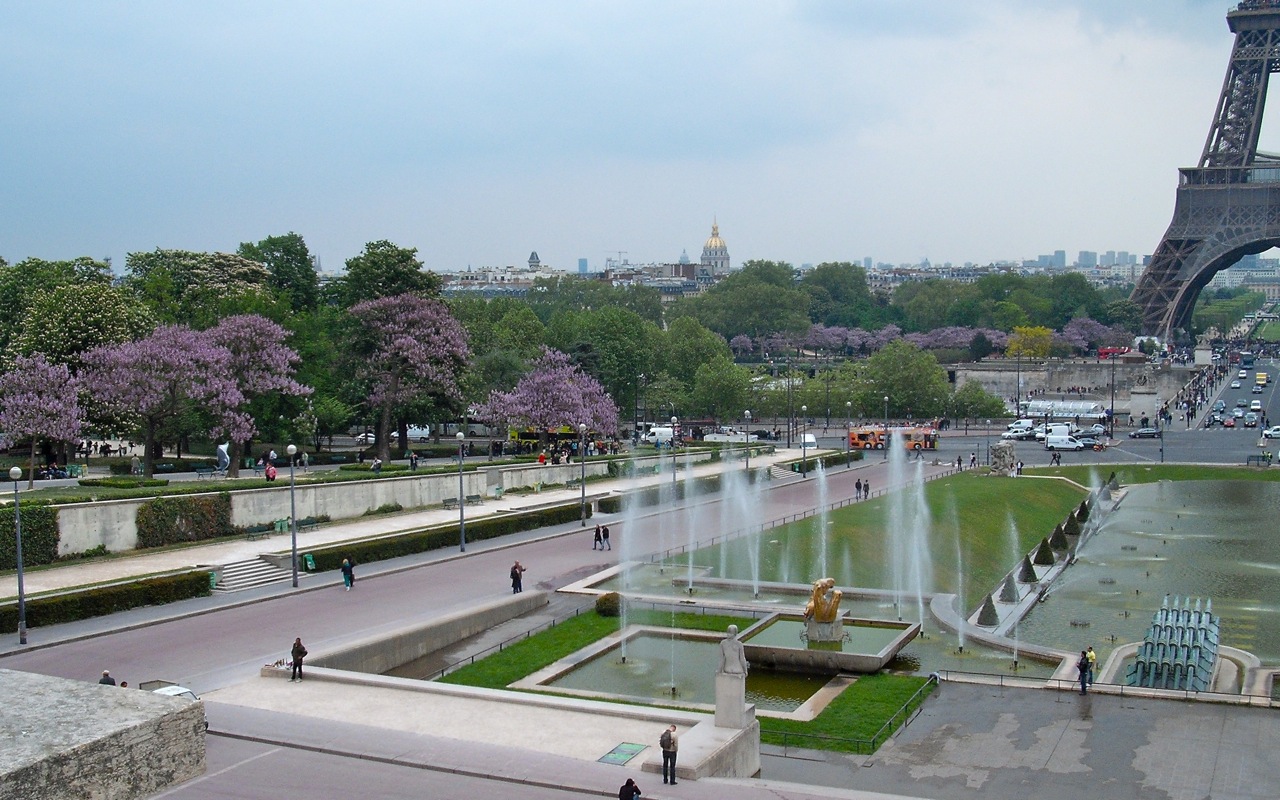 Firstly, I have a really sore ass and my belly feels weird ((Maybe it's bloated from sitting down so long on the bus, and having not eaten enough? Probably.)). Often a single ECML journey is enough to make me feel bloated if I forget to walk around a little, so I'm not surprised I don't feel too sprightly. More urgently: I need a mega piss. Do the French not need to piss too? Where are their toilets? ((This, as you may see, turns out to be a recurring theme during my travels.))
I'm quite cold too – I'm amazed the weather's so shit for May in France. Let's hope it doesn't stay like this.
After the bullshit on Wednesday, I booked train and coach tickets to Paris for departure on Thursday and arrival on Friday. I knew it was going to be hellish but I didn't have a choice. I didn't trust aviation ((I hate Iceland.)). My rescheduled flight was for Saturday, but I wanted to get to Paris as soon as possible ((I had spent money on hostel deposits, plus the later I went, the shorter my holiday would be – my return date was non-negotiable.)), and who knew if the planes would even be flying on Satuday? Eyjafjallajökull is one hell of a tricksy bitch.
I was impressed with the cost of my alternative route. I normally book train tickets months in advance, so I had braced myself for a horrific sum. Yet, despite being just over 12 hours before departure, I managed to find a ticket for just £33 ((That does include the railcard discount; a fully grown adult would have paid £49.50.)) all the way from Perth to London. The ticket from Victoria coach station to Gallieni in Paris was also £33, with an additional £3 booking fee. It's a lot, but not as much as I was expecting to pay at such short notice, particularly considering the additional strain that would have been placed on the transport system by the volcano disruption ((Eurostar was out of the question for this reason.)). In contrast, my EasyJet EDI – CDG ticket had cost £56.99, and the return trip by Eurostar from Paris to London and by East Coast onwards to Perth had cost £39.50 and £16.75 respectively. Overall: not bad ((Travelling on a Thursday probably helped, too.)) ((NB: This whole paragraph was written in 2011.)).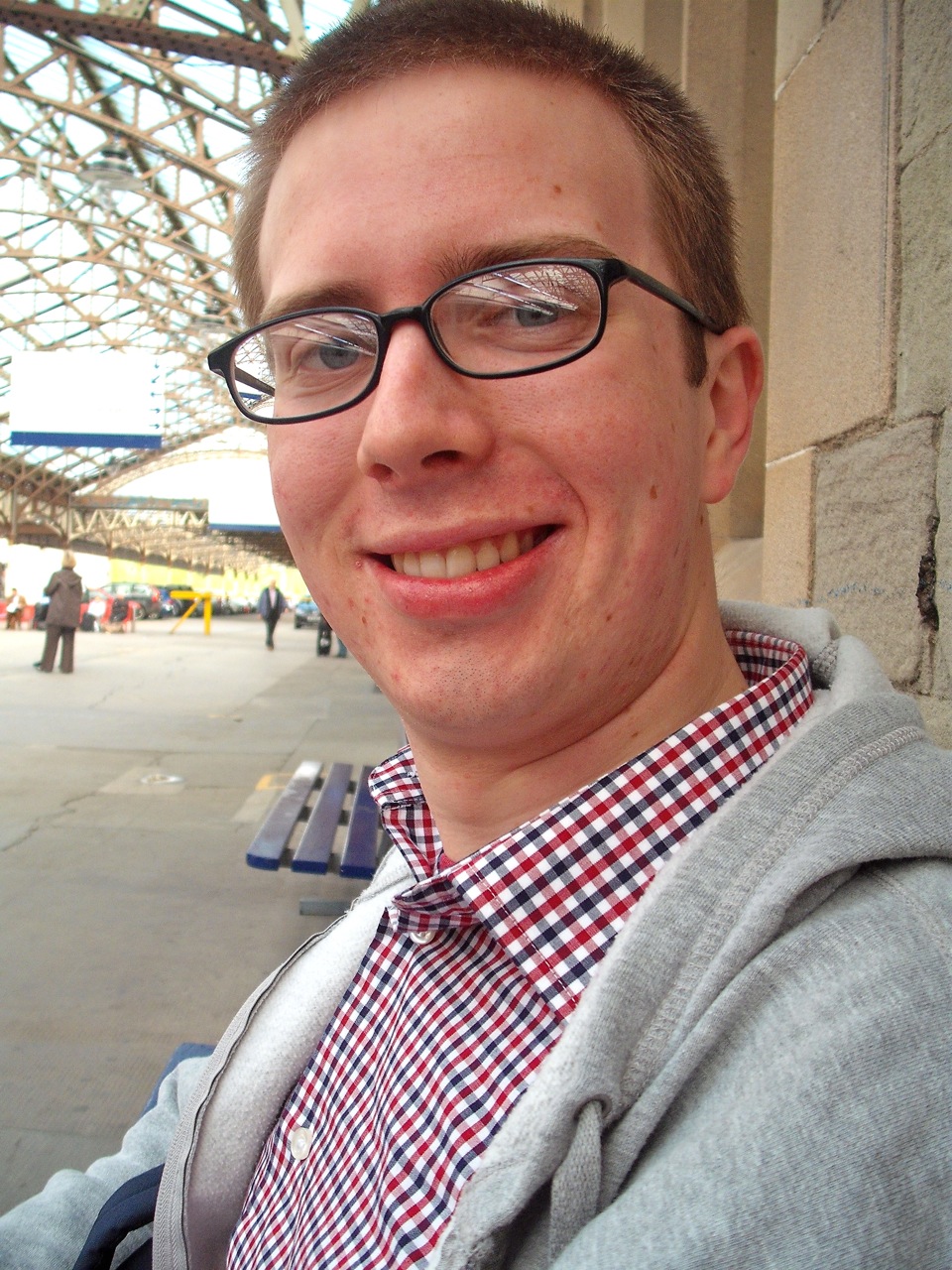 I woke up on Thursday after one of my best night's sleep in many months. I got ready, woke Alan up and said bye, then went to Tesco for some journey grub and finally walked to the station with Mum. I'll miss her – on Monday or Tuesday when I said I couldn't find my headphones, she offered me her only pair for me to take on my trip. That was kind. I eventually found mine (in a jacket pocket) although they did break when I was in London ((I spent £20 on replacements, though at least I now have my favourite type; I hated the now-broken ones.)). I just hope I can find a way to keep my iPod charged so I can make use of them – otherwise, I might get rather bored.
The journey to London on the Highland Chieftain ((Run by East Coast.)) was pleasant although unremarkable. I saw some cool trains and I watched the final 2 episodes of Mad Men Season 3 on my iPod. I love it. Although I think that season 1 > 2 > 3, I think 4 has the potential to be as good as 1. Excellent show.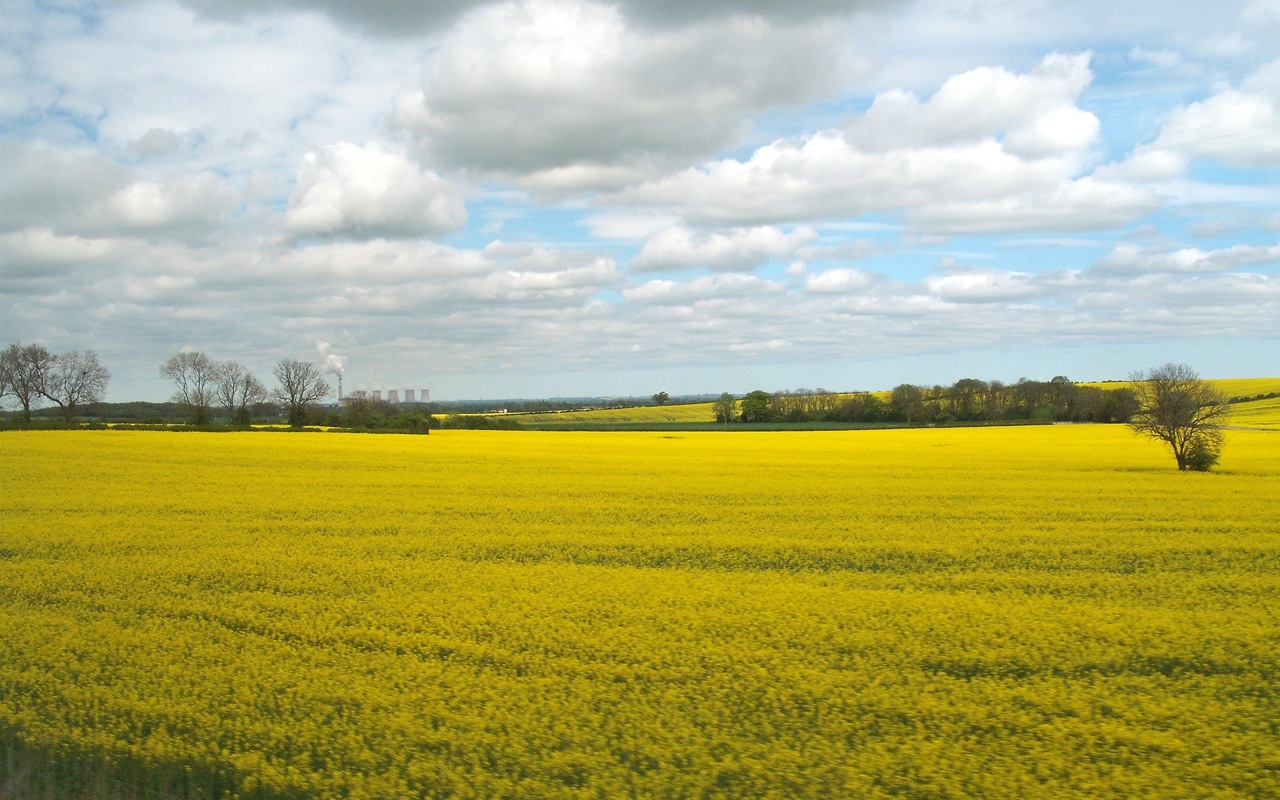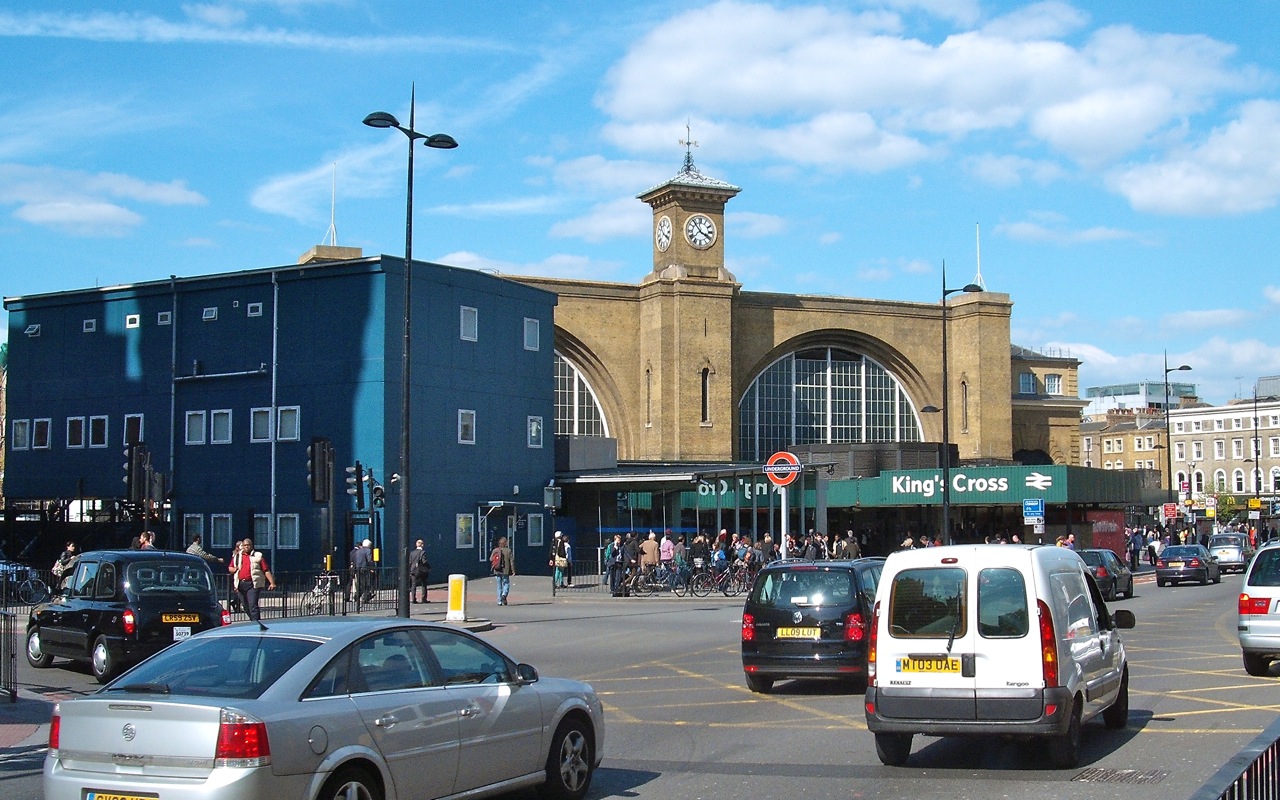 London was cold, maybe 13°C, but bright and sunny ((That's what is important to me.)). I wandered from Kings Cross to Tavistock Square Gardens, some other one, on to Trafalgar Square and then I stopped in St. James's Park for a bit. There was a massive tramp woman, like crazy cat lady, but fatter and far more disgusting.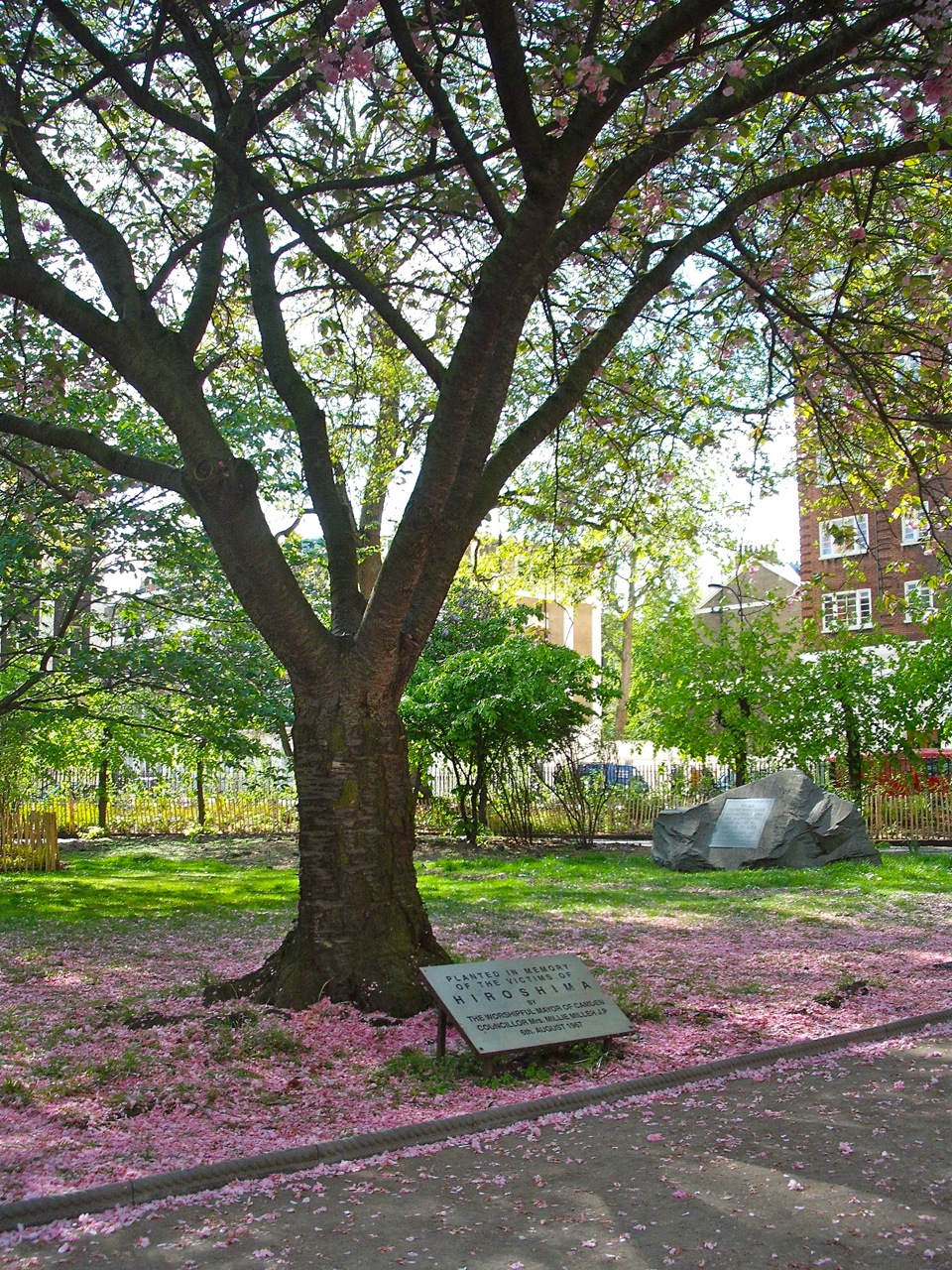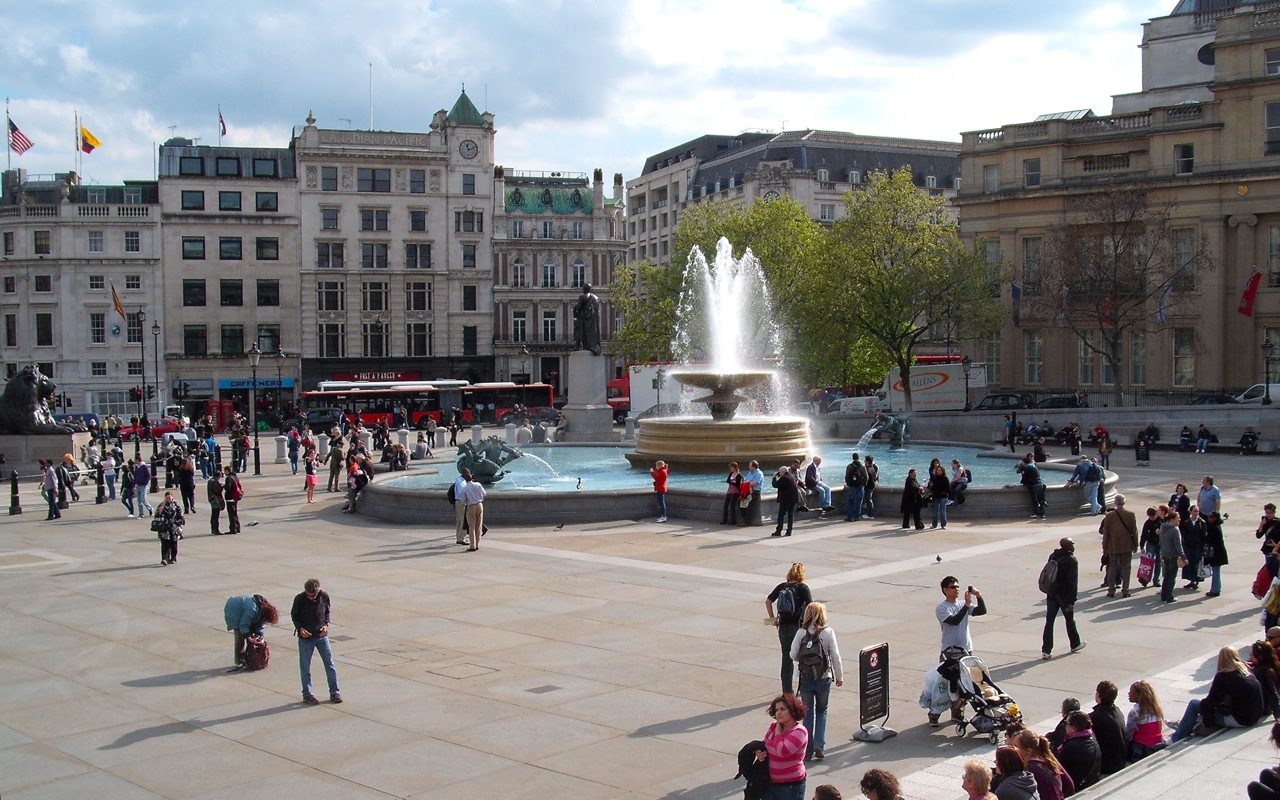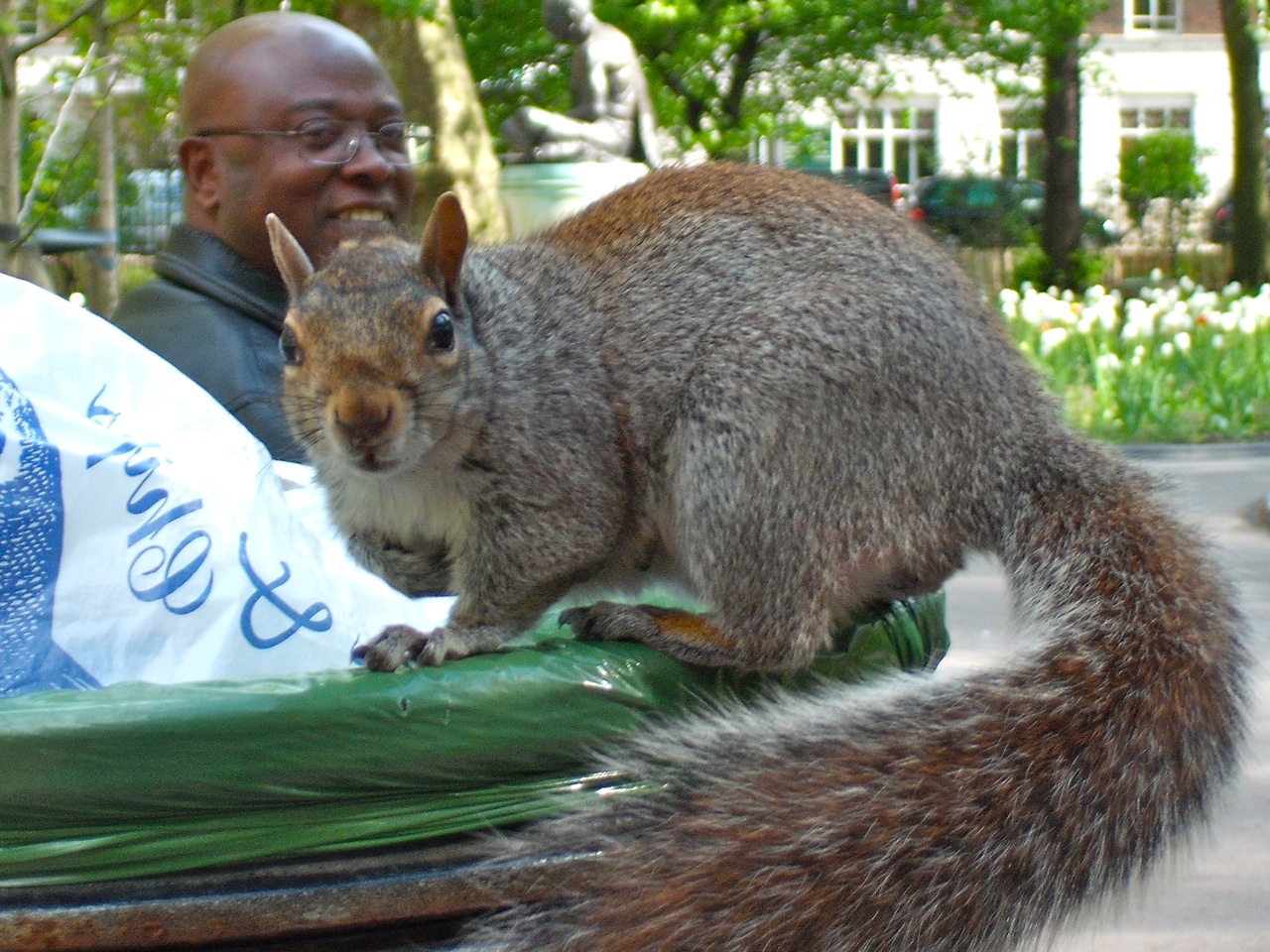 Some London Shitty planes flew overhead and I listened to The Pipeline ((Good show.)).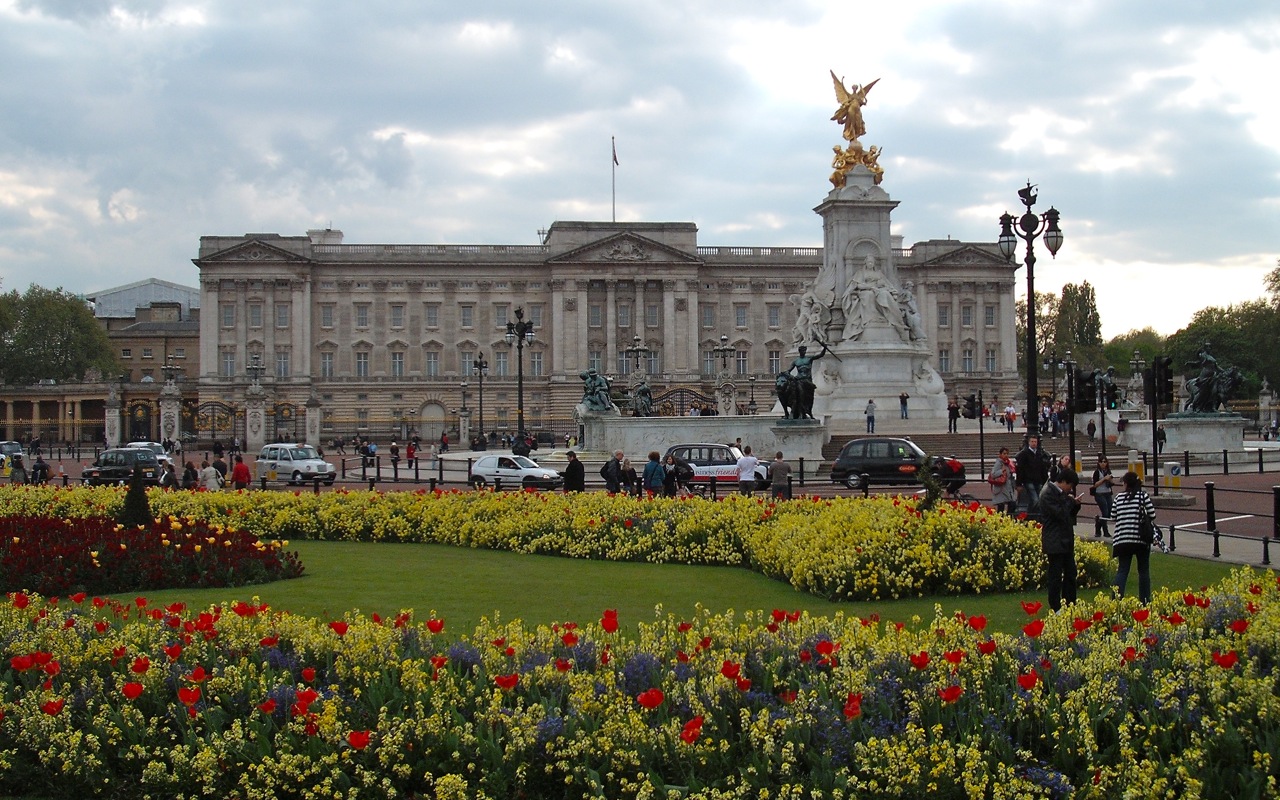 I walked on to Grosvenor Square Gardens ((Which is where my headphones finally died.)), and sat in there to wait for Will, but the garden closed ((At 6pm.)) before he'd met me. I wandered across to his work building and saw him nearby, drinking outside a bar with colleagues, but didn't disturb him.
When we met a little later, we went to McDonald's ((Something I do perhaps only 2 or 3 times a year. The guy serving almost forgot to charge me.)), then to Curry's for some headphones. We walked around Belgravia, saw the sun set, went to Sainsburys to keep me fuelled on the coach trip, saw posh houses and we admired the cars ((My highlight: a DB9.)). We had a pint, then headed to the bus.
I was travelling with Eurolines, booked through National Express' website. I expected it to be grim. It was.
Queueing at the coach station, an Aussie was ahead of us, checking in for the 21:30 bus at 21:28. Seriously: I'm not making that up. She thought it ridiculous (sorry, 'fucking ridiculous') that the bus was closed up and ready to leave even though it wasn't quite half past; even though the ticket says you're supposed to check in at least 60 minutes prior to arrival ((Worse: when I got off bus at Paris, she was there. Scum, she got a transfer! If I'd been behind that counter, I'd have sent her packing.)). Me and Will chatted some more, but I was tired, so good conversation was hard. We listened to a few songs on my iPod. I left my return train tickets (to Perth) and some other bits with Will for safe keeping. He put my bag in the hold for me, we hugged goodbye and I got on the bus.
I picked a stupid seat. I'm an idiot. The first seat I picked was alright, but I moved to one where I could control curtain. I thought that might be important for an overnight trip. But before I knew it, the bus was full and it was too late to move. It quickly became clear that I was stuck behind the biggest dick on the bus. He had stupid leaky headphones and an "MP4 player" which I could see reflected in the side window playing inane videos – my guess, French rap music videos – of scantily clad busty women doing 'sexy' dancing. Pathetic. He immediately fully reclined his seat, killing my legs ((I confess, I did the same over the next hour, though in small increments, to the guy behind me. Perhaps the guy behind didn't notice; he didn't complain, at least.)).
I couldn't sleep. There too many phone calls and phones ringing and bangs and shakes. But we got to customs quicker than I'd expected. South-east England must be quite small. French police took our passports one bye one, they went off to their little office and returned with them about half an hour later ((We probably arrived at 00:15, that made it 00:45.)). All clear? I thought so as we pulled away, until we were stopped a few seconds later and directed into another parking bay, We were told (in French ((What's the deal with that? You're on British soil, and you're speaking to us in French, expecting us to understand your bullshit? Nah mate. Not cool.))) that all of our baggage would be searched by the border police. It took me a while to understand that. Customs. What the fuck.
Beyond midnight and after a long day, it was clearly a struggle for a lot of people, myself included. I was just hoping that no drugs or bombs or obscene pornography had accidentally fallen into my bag whilst I wasn't paying attention. The agents – about 6 of them – donned their gloves and called a passenger forward each in turn. It felt like standing in the self service queue at a crowded Tesco, except at the end of it they rummage through your bag ((BTW: the woman didn't check all compartments of my bag when she searched it! Who knows what else I had in there!)), asking suspicious questions and ruining all of your careful packing. That bit's kind of the opposite.
They have their job to do, I understand that. Everyone was fine, except of course… the dick in the seat in front of me. Who else would it have been? Whilst the rest of the passengers were let back onto the coach, he was taken into a separate room for some talking to. He returned to the bus about an hour later, talking (in French) of fines. What a twat.
We proceeded to the Eurotunnel Shuttle entrance at about 2:00. I had been expecting to cross the channel on a ferry ((With hindsight, I would have preferred it, to be able to get out and stand in the cool nighttime air.)). Our train, the first of the day I think, was due to leave at 3:30. I again failed to sleep. This long wait makes me think that the customs search was not at all random: whether or not we'd been stopped, we'd still have been waiting for the same 3:30 train. Surely we were an ideal candidate for extra scrutiny: one with time to spare.
After waiting for ages, and more cars joining the queue behind us, the smokers re-entered the bus and we started to move onto the train. This bit was badass. The best photo I could find ((With about 5 seconds of effort.)) was this aerial photo. You drive up the ramp and on a bridge over the trains until you're at the correct road, and then you drive down the ramp until you're alongside your train. Then: you drive onto the motherfucking train. In a coach. Yes.
Wow. There were no windows on the shuttle, just a small walkway by the sides of the vehicles so that you can get out and go for a walk and a piss if need by. I didn't need to ((Though at some point I did need to use the coach's toilet to piss. I made a mess of it, I'm ashamed to say.)). The Englishman announcer, telling us about the service and safety information, had awful French. It was cringe-worthy. And then we set off. There was no way to know we were moving except the slight swaying of the train as it crossed points and turned. So soothing. I must have slept on train: the only memory I have of the rest of the journey was waking to the announcements of our arrival.
I was in France. And only 2 days late.
I think I slept a fair bit from then on – maybe half of the time – as we sped down the motorway towards Paris. I had my hoodie on back-to-front with the hood up over my face as a blackout. Everyone else was asleep. At one point I thought that I was going to be sick due to my lack of food and water ((I had no appetite during the trip.)), but I held it ((I coughed a load of water onto my hoodie a bit later though. Oops.)). That had potential for being the worst thing ever.
As I left the coach I checked that I still had all of my important possessions, then headed to the metro station and bought a single ticket (€1.60). I thought I'd lost my money bag of coins so I broke into a tenner – but just now I've found the bag in the front middle pocket of my Karrimor bag.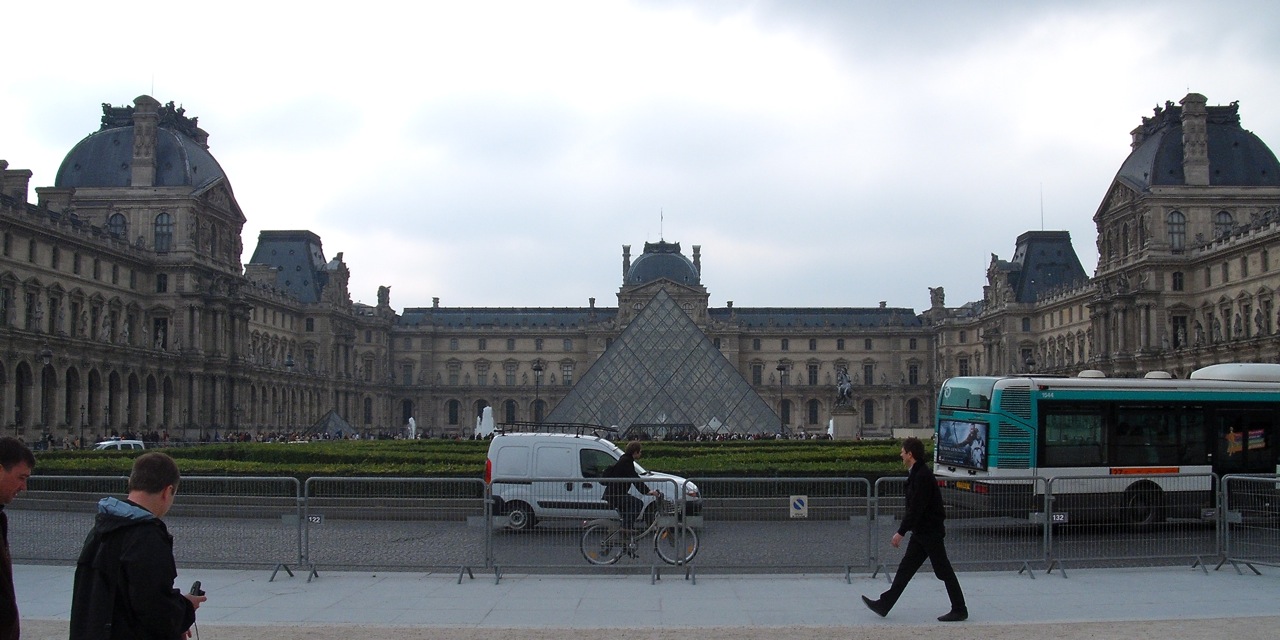 I took the metro to le Jardin des Tuileries near the Louvre. Very cold. My phone was acting weirdly but I tried to text Mum anyway, let her know I'm safe (if cold). I ate some food. I put some TWiL on my iPod (Episode 58: ACTA Rectracta) and meandered to Trocadero which is where I am now. And the Sun is almost out! Sun is warm in May.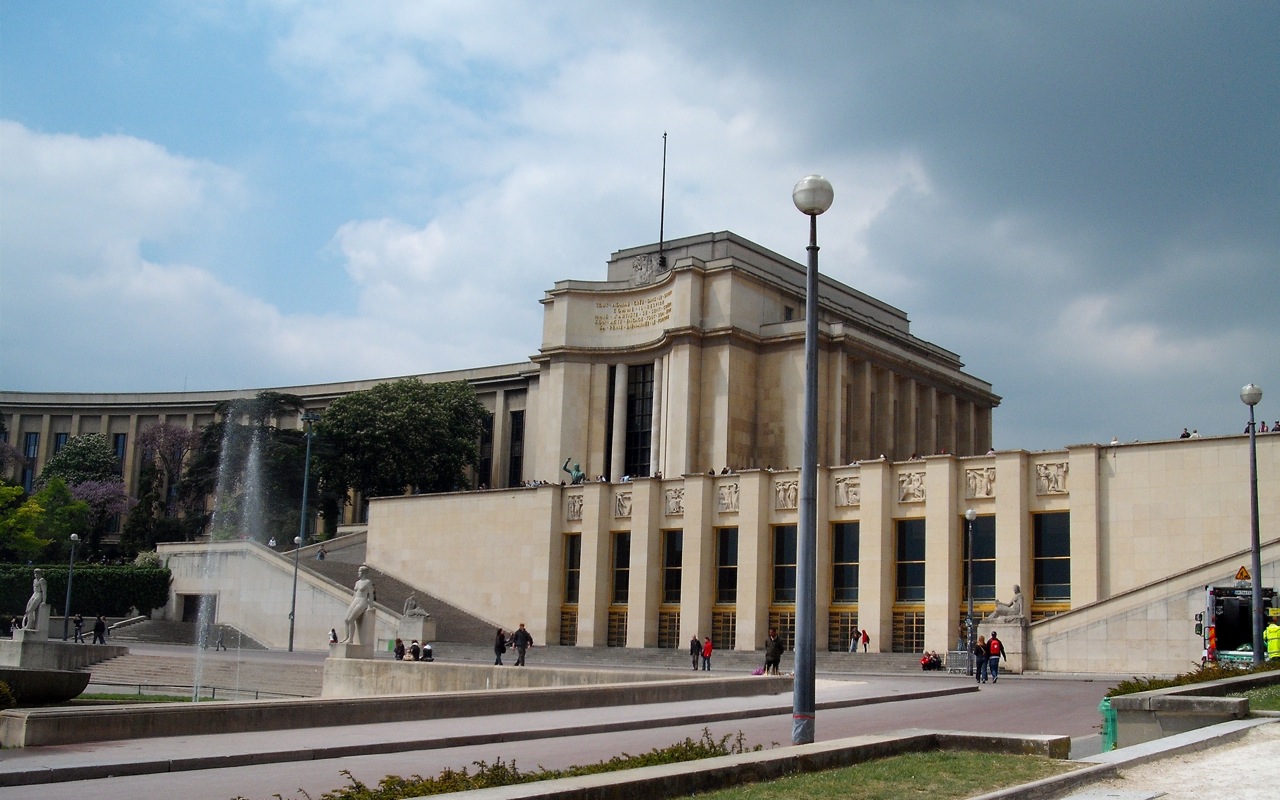 One final complaint for now: I hate street sellers. They're fucking scum. One man pretended he'd just found a ring and wanted to give it to me. I tried and tried to see the scam (beyond pickpocketing, something that I've managed to avoid so far) but of course I still refused to accept or agree to anything. He was weird. He made us shake hands, but I still didn't want to take the ring. He put it on my leg and left, but I made a point of not touching it. After about 2 seconds, he took it back angrily and asked me for food money. Fuck off.
A woman tried it on me 30 minutes later, but as soon as she picked the ring up, I forcefully said "No". It worked.
Now, I need to get to my hostel, Jules Ferry ((It's on Boulevard Jules Ferry, near the metro station called "République".)). I'm worried about hostelling alone. Will I and all my stuff be safe? And the practicalities: how do I get in the room? How do I claim a bed? How do I safely store my luggage whilst I'm exploring Paris? I suppose I'll find out.
And I still need to piss.
It's 13:45.