I want to express what I'm feeling right now. I want to capture the moment in a way that a camera never could. All I can do is try.
I'm drained. I'm grumpy. I'm thirsty. I have no energy or enthusiasm and I want to sleep for a month. I'm anxious ((Very new feeling, related to accommodation and the prospect of snow ruining my travel plans on Saturday. Can be ignored.)) and irritated and sad. Yet I feel intensely content and proud of myself.
What a bizarre amalgamation. Why would anyone ever feel like that? Why indeed. As odd a combination as it sounds, looking back, I can work out quite precisely how each feeling has arisen. Considering these reasons has lead me to one particular conclusion: 2010 was the best year of my life.
2010 has pretty much finished ((Surely nothing significant is going to change in the next two weeks? I hope not.)). All I have left of it is a bunch memories ((Including several thousands photos, and a much lighter bank balance.)), but soon, my memories are all I'll ever want and all I've ever need from 2010. It turned out to be the most exciting, the most difficult, and the most rewarding 12 months that I've yet to obliterate.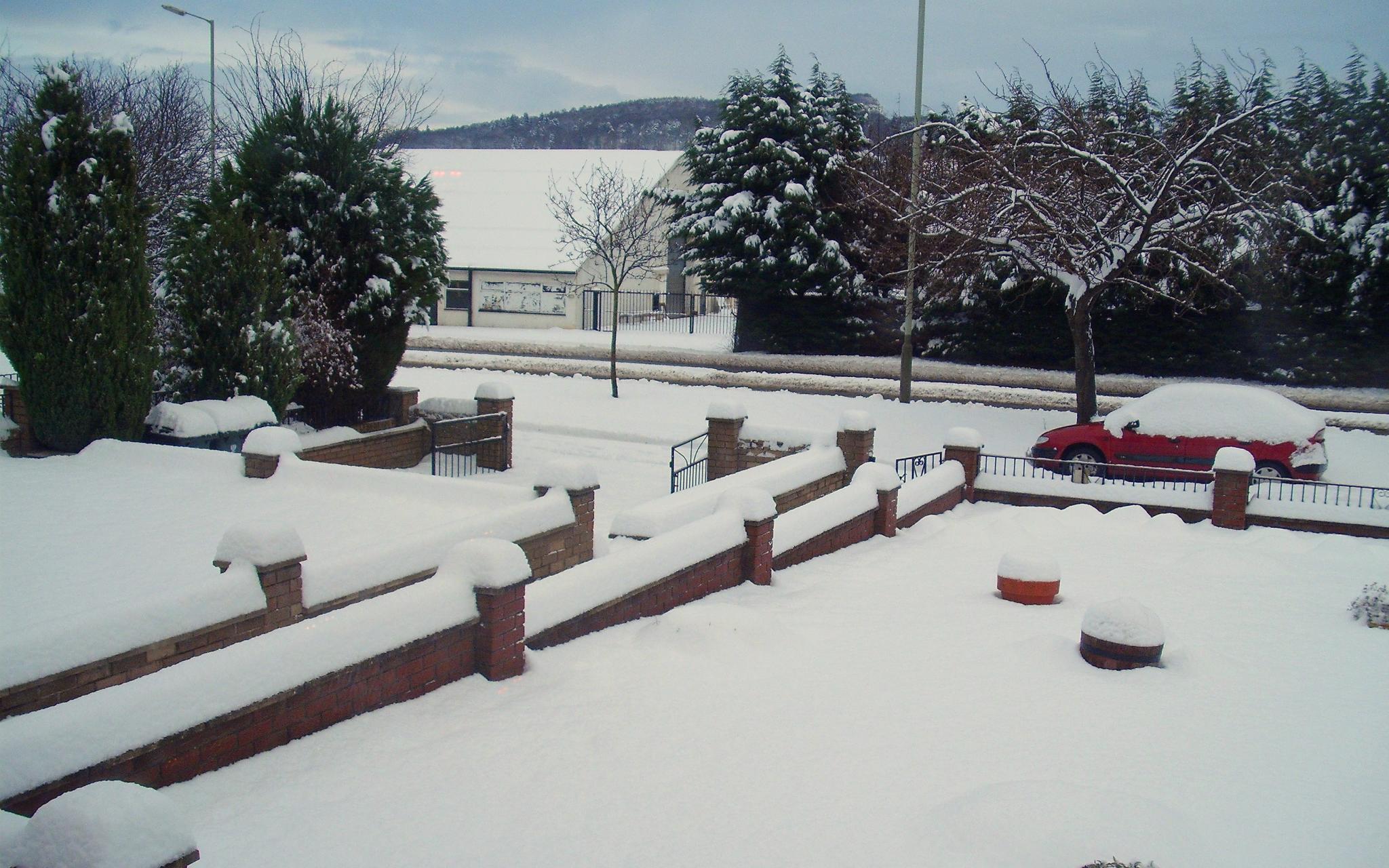 The year started off well. In the last few days of 2009, just after Christmas, it snowed across much of Britain. Perth had a substantial covering of snow that lasted throughout January and much of February. It was the harshest winter that I've ever experienced – so harsh that, one day, the River Tay froze over for the first time in 25 years ((At the time I was down visiting my pregnant sister. That's the thing I'm most disappointed to have missed in 2010. At least I got to step on a frozen canal, somewhat of a consolation.)).
In late January, my sister had her baby and I became an Uncle for the first time. Every time I see my nephew – which is not often enough, sadly, but I see him as often as possible – he's even more adorable than the last. He's quickly ((Astonishingly, disconcertingly, distressingly quickly.)) grown into the most fantastic kid who ever lived ((Sorry everyone else, but your baby just isn't this awesome. And yours is ugly.)). Just a few weeks ago he took his first unaided steps, and I can't wait until I can teach him some of my favourite kick-boxing tricks. I see him next in 2 weeks, for our New Year celebrations, when he'll be about 11 months old. I'm really looking forward to it.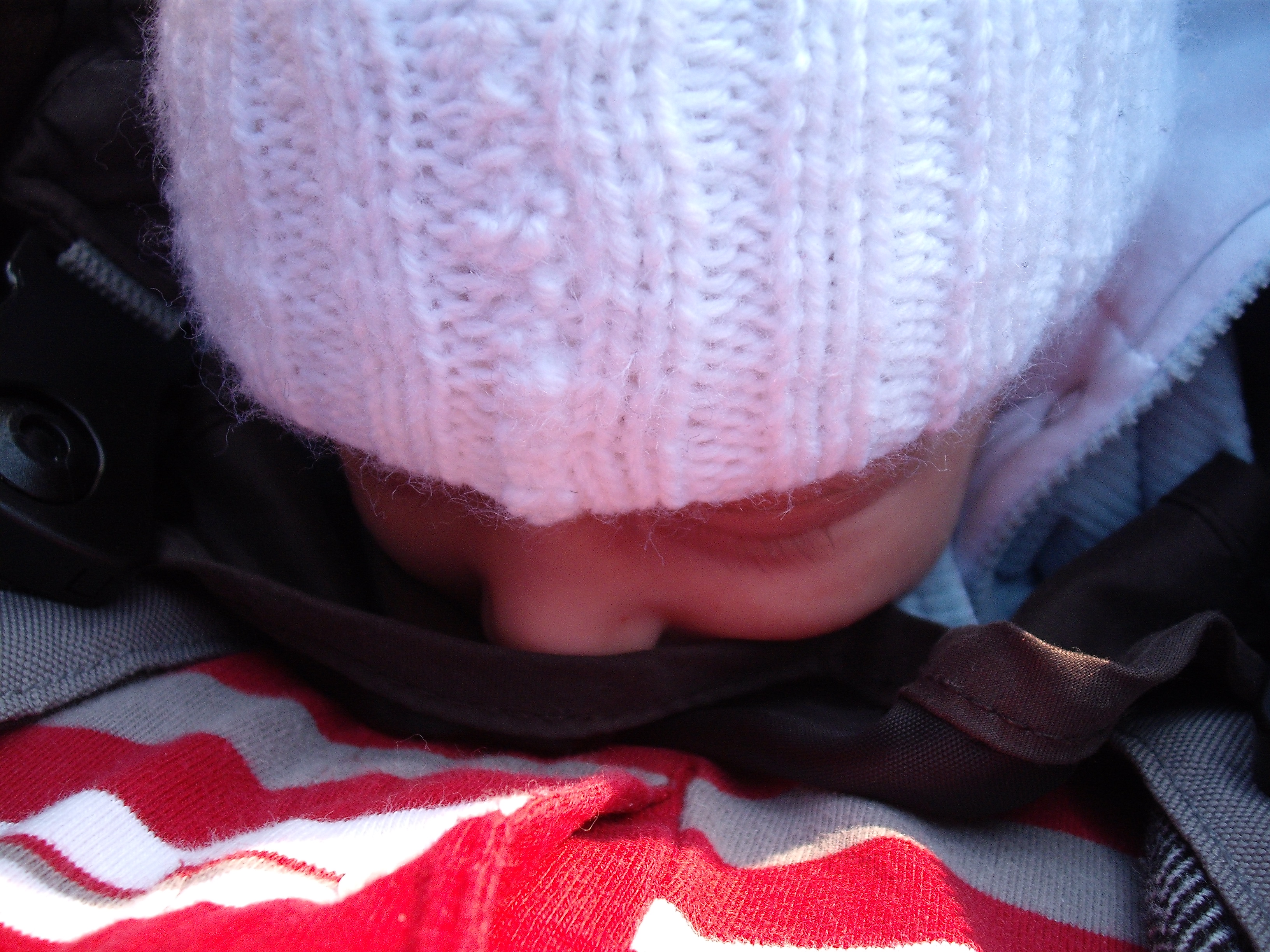 I went to stay with my sister again at the end of February. Carrying my 6-week old nephew in the sling across my chest, on long walks to the river, tucked under my coat against the winter chill – that was something so special and something that I'll never forget ((He outgrew the sling many months ago. What a shame.)).
In the spring I looked after myself. I read books, watched TV series and films, and spent a lot of time in the garden: digging, weeding and planting. I bought a new bike. Mostly I just relaxed, taking it easy and enjoying a slower pace of life. Perhaps my gap year will be the only extended period of free time that I'll ever have ((Who knows if we'll ever actually reach retirement? But at least I already have a short, temporary retirement under my belt.)).
When my 19th birthday rolled by, I decided that shit needed to get serious. If I really did want to do something special in my gap year, I didn't have much time left in which to do it. That evening, I displayed a previously unknown practicality and aptitude for planning, and booked a flight to Paris at the beginning of May along with a Eurostar back at the end. The rest of my plans eventually followed over the course of subsequent weeks. Planning a holiday is ridiculously stressful ((It's weird that, considering that the aim of holidays, or at least a major one, is to reduce stress.)), particularly for a novice.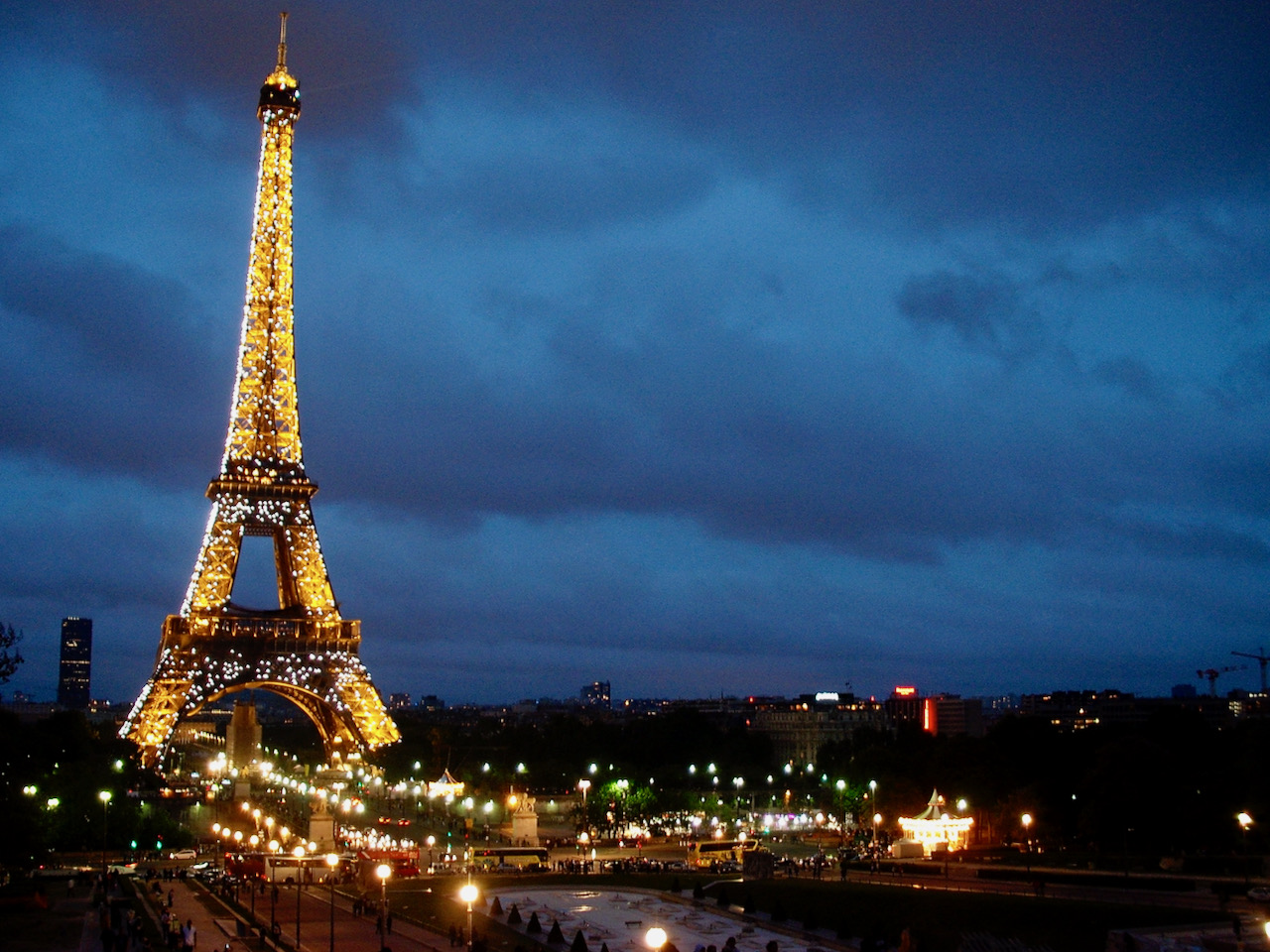 My trip was postponed at the last minute due to volcanic ash closing Edinburgh Airport 10 minutes before my departure. I think I'd nominate that as the worst day of my life. It was an utterly horrible experience: such crushing disappointment is almost unbearable after weeks of excitement, anticipation and worry; and my worst fears – that it'll all go wrong and all your planning and expenditure was for naught – began to materialise.
It worked out well enough. In France, I spent what I now realise were some of the most interesting, fun and exciting days that I've had. It was another incredibly rewarding experience, particularly so because I had planned and executed the whole holiday by myself. It left me with a hunger for adventure and exploration.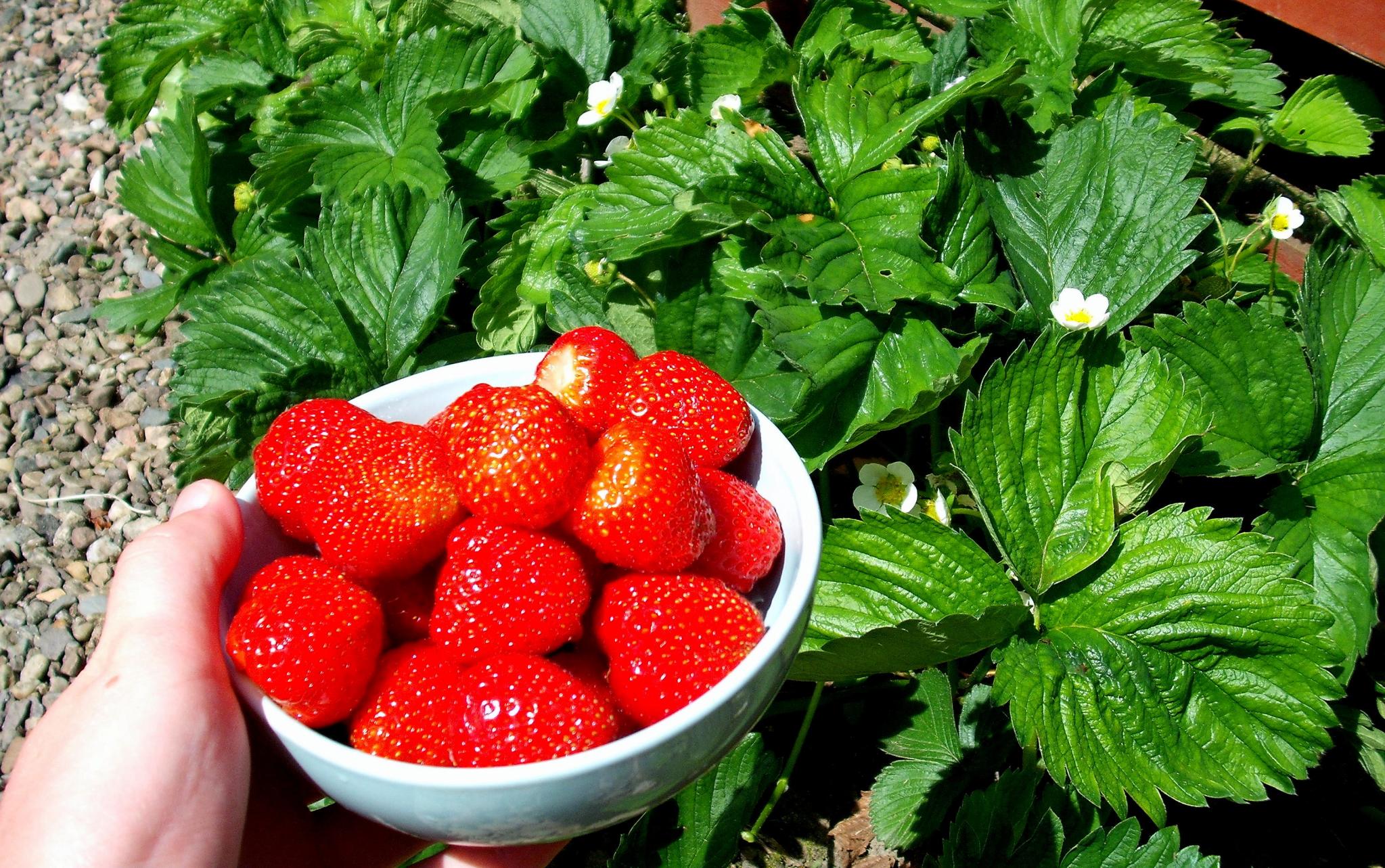 I returned from France, and after a few days in London with my older brother I spent a few weeks in summertime Perth. It really is a most beautiful area, especially around May and early June. Around June, my work in the garden back in spring started to pay off, with fresh spring onions, lettuce, herbs and beans ready to eat. Just as my bumper strawberry crop began to ripen, I left to spend a month staying with various family members throughout England. The highlight was our annual epic bike trip camping trip to the Waddington airshow, this year including a certain nephew of mine. It was great fun.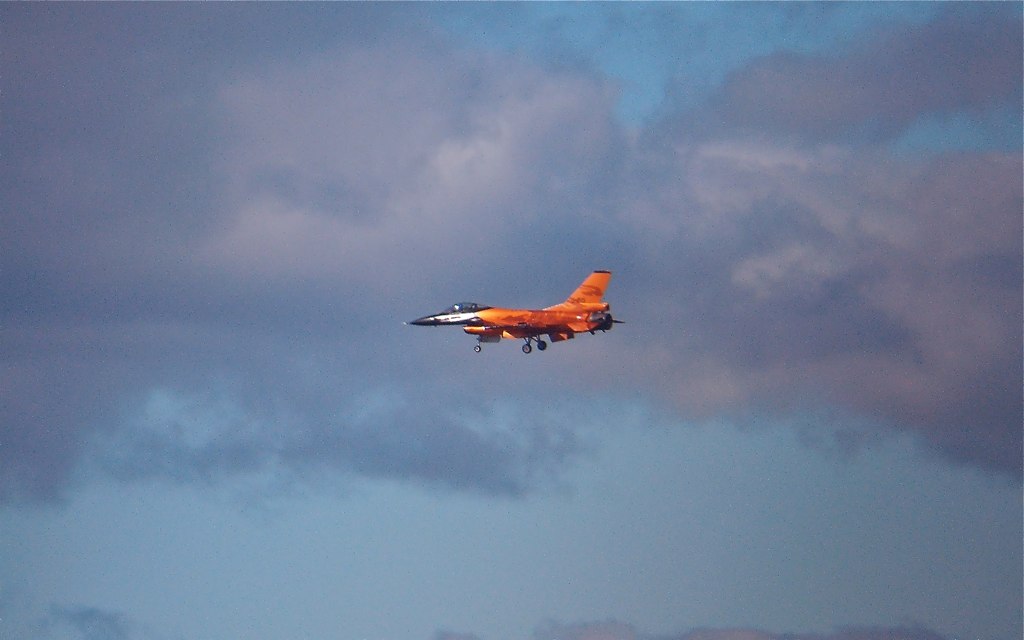 For the rest of the summer, in Perth, I enjoyed the weather and the last of my free time. I got ready to come to university, which seemed to mean filling out countless forms and being unsure of what I was actually supposed to do. Finance, accommodation, registration: I did them all. I even bought a MacBook Pro.
By September 18th, 2010, I was ready to leave home.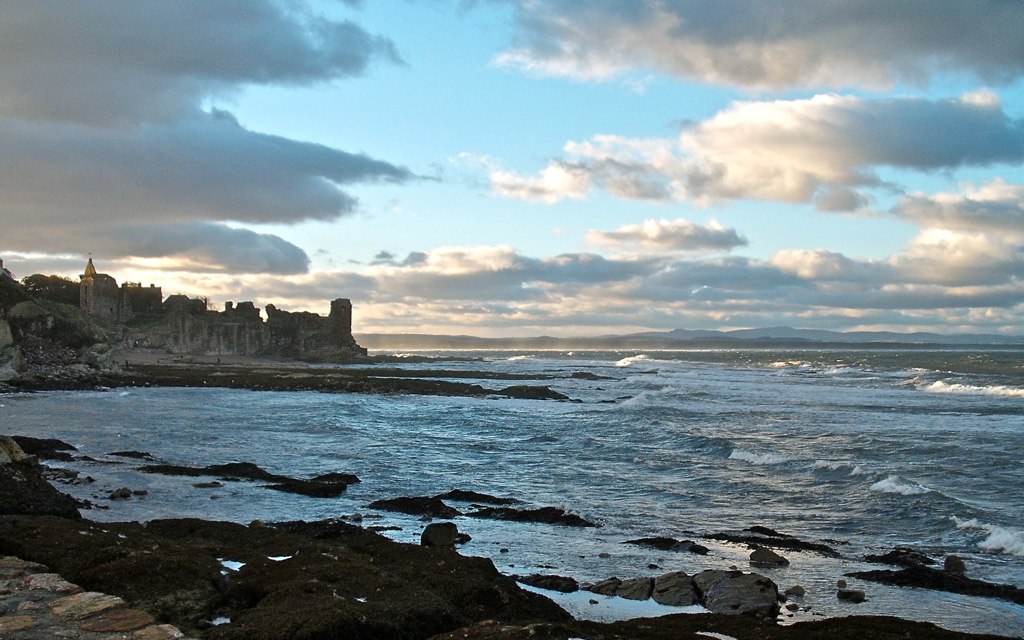 My first semester at St Andrews has been a blur. Not that I've been drunk all the time (I haven't, not all the time), and not because I've forgotten it, but just because it's gone by so quickly and effortlessly ((That's not to say that I've not put effort in, but that their haven't been pains and worries.)). I've just been… living. Just like I had been doing in the rest of 2010, but even more so. I've lived in the moment, and that's all I've been doing.
I think that's been reflected in my lack of blogging, an activity I usually reserve for ideas and meditations on the past.
The following is the only thing, other than this post ((I'm doing for the first time what I thought I would be doing all the time when I bought this laptop: blogging in bed.)), that I've written for my blog in the last 3 months. It has been gathering dust on my hard disk, sitting unfinished ever since I started it on 27th October. You can see there reflection just wasn't happening:
A month can hang around for an age, or it can zip by before you realise it has begun. This last month, like most great months, managed to do a bit of both.

It's Wednesday evening, and I'm sitting on a grassy verge just above East Sands. It took me less than a minute to get here from my front door. The tide is in about as far as it usually comes – some of the waves are breaking against the sea wall – but I've seen it still higher ((The full Moon has only just passed, and that's about the time that tides are least pronounced, I believe.)). The waves are less impressive and far smaller than they were at the weekend. Where those were awe-inspiring, these are calm and relaxing.

I reckon I'll eventually get tired of living by the sea – the breezes, the smells, the gulls, the mists – and succumb to the boredom which eventually seems to arise after living in any place for too long. But, "eventually" can be a long time. Until then, and whilst I still can, I'll enjoy this beautiful corner of Fife.

Winter's coming.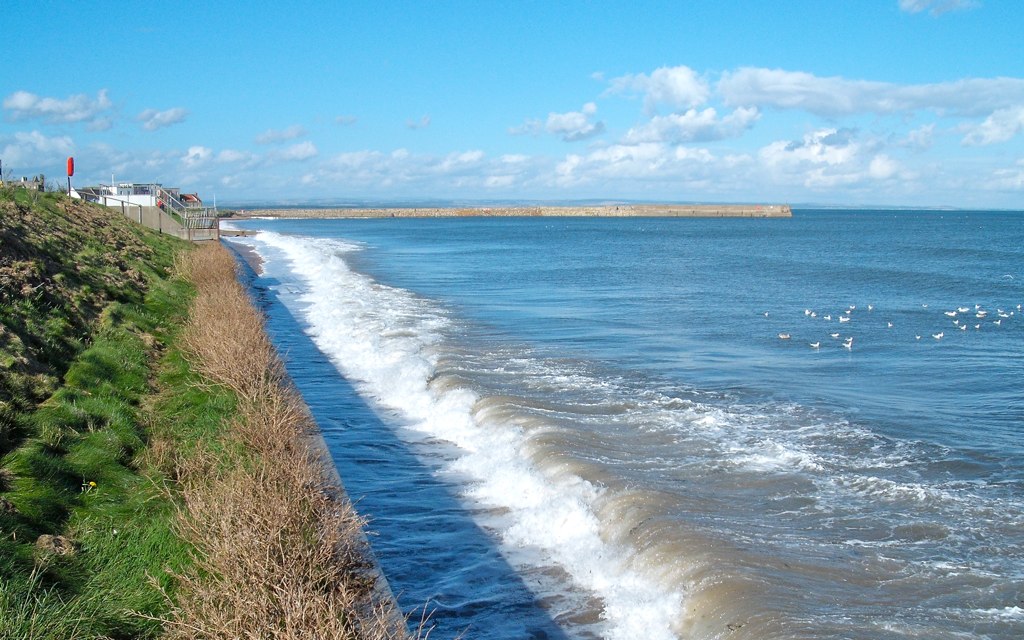 Yes, I wrote that. But I feel that I owe it to myself to get it out there, because there's a part of me in there, somewhere. Part of the October 2010 me, at least.
That's been my 2010. So why am I feeling like I do?
I'm proud because I did so much of it by myself, something that I didn't know I could do: I planned my travelling, I went travelling, I applied to university and successfully got everything else sorted out. I managed to change from a gap-year-with-no-work-to-do mentality back into hardcore maths ((And other subjects.)) far more easily that I would have anticipated.
I'm happy because I've had such a great time. Almost everything was fun. I have lived the last 3 months with – literally – as few and insignificant concerns as I think I ever have. I've not had much of a worry in the world, and that's greatly improved my ability to live in the moment and so I've been far happier ((There's no guarantee that the coming years will be better, indeed I expect that they probably won't quite match 2010. I only know for sure that this year was better than all those that came before it.)). And I've met here some of the most kind, fun and interesting people ever – particularly Dave, Mike and Adam. I only wish I could have been as good a person in return.
I'm drained because I've been partying so god-damn hard and working even harder. It's a nice feeling to have occasionally, but only if you know you're going to have a chance to recharge – as I currently do.
I'm grumpy for precisely the same reasons – I've been on the go far too long – basically, for the last 3 months – whilst having almost no time alone. I find that, for me, it's important to be alone for a while every now and then, to take things easy and just have time to think and reflect on your own. That's something I definitely need to catch up on.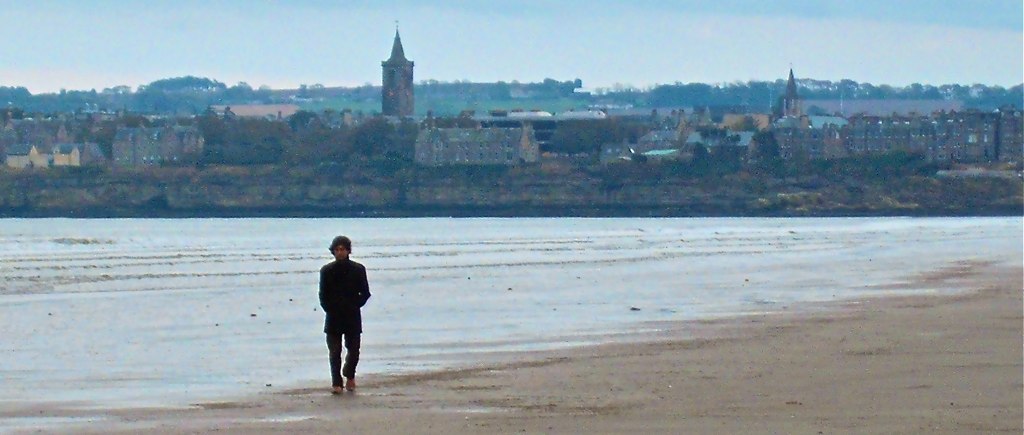 I'm sad because Mr. Dave Brankin, comedy hero and saviour of the children, is going back home to the States, after spending a semester at St Andrews and Albany Park. Tomorrow we have one last St Andrews hurrah, in the form of a late ((Or 11 months early.)) Thanksgiving meal. Thanks Dave, you're the best. I'm going to miss you.
Finally, I'm irritated because my draining and grumpiness has coincided with Dave's last few days in St Andrews. I can't control when I'm going to have a huge workload ((Causing me to miss most of the infamous Day Party.)) and feel overwhelmed, but now that I have finished for the year, I have no excuse not to be on top form. I'll be sure to get a good sleep tonight, so that I'm ready to face the world tomorrow. I'll be with Dave in London this weekend, along with Mike, before they fly home from Heathrow. That'll be a nice ending.
One thing which I think is conspicuous in its absence from my feelings is relief. When I left my final Great Ideas tutorial this afternoon, my final class of 2010, I didn't feel suddenly liberated. I think that's good – I'm not relieved that 2010 is over, I'm not relived that classes are over. What better confirmation do I need to know that I'm enjoying my course and enjoying life in general?
Laying here, eating Half Baked ice cream and typing ((This has been a real battle, to keep typing this. It's taken me a good 5 hours to write this, it's almost like an essay. I just want to fall asleep, and sleep wants to grab me by the face and pull me under. I had little left with which to resist. But now, several million words later, I'm just about done.)), I'm reminded that, in all, life is good. It's just that, with good, will always come some amount of bad.
And so, sometimes, you'll just feel shitty.